Introduction
Teachers who want to become K-12 Reading Specialists or Literacy Coaches are required to complete the Master of Arts in Literacy Education. This program is designed to:
increase candidates' knowledge of the nature and scope of literacy processes
advance professional growth in the teaching of literacy
provide specialized training in assessment and intervention for students who struggle with reading and writing
prepare candidates for leadership in literacy instructional planning, curriculum development, and professional support 
We try to keep class sizes small so that candidates have opportunities to work collaboratively with frequent interactions with dedicated faculty.
The master's degree in Literacy Education is nationally accredited by the International Literacy Association.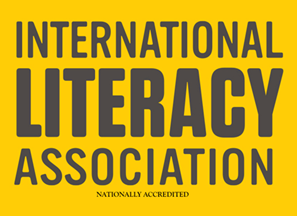 Credit hours required: 33
ADMISSION INFORMATION
The program admits students for the fall, spring and summer semesters.
Classroom teachers who want to obtain a Master of Arts in Literacy Education can complete the application on Northeastern's website.
Program Benefits
The Goodwin College of Education offers flexible day, evening and weekend classes.
Students get personalized attention from skilled professors in small class sizes, and gain connections to internships, career fairs and educational conferences.
Northeastern offers an affordable tuition and convenient urban locations accessible by car or public transportation.
Completion of the Master of Arts in Literacy Education will satisfy all standards for teacher licensure as required by the Illinois State Board of Education. Northeastern Illinois University has not made a determination as to whether this education degree program meets the educational requirements for licensure or certification in any of the other 54 U.S. states and jurisdictions. Specific requirements for licensure or certification in states other than Illinois vary from state-to-state. In some cases, you may need to take additional coursework or exams to meet individual state requirements and/or you may need to complete background checks.
Career Options
Academic Catalog Information
Take a closer look at the Master of Arts in Literacy Education and the courses offered toward the degree.
Department and Contact Information
If you are interested in the program or have questions, please contact Literacy, Leadership and Development.
About Northeastern
Northeastern Illinois University is home to students from all corners of the world and is one of the most ethnically diverse universities in the nation. Our small class sizes, flexible schedules and dedicated faculty can help you succeed in your studies.
We offer an education with value.