Upcoming Alumni Events
Alumni events are a great way to connect with fellow graduates, build your professional network and engage with your alma mater. Join us and wear your NEIU gear!
Want to show your Northeastern pride? 
Shop our merchandise to show your Northeastern spirit! We are currently out of blankets and tumblers. More merchandise coming soon!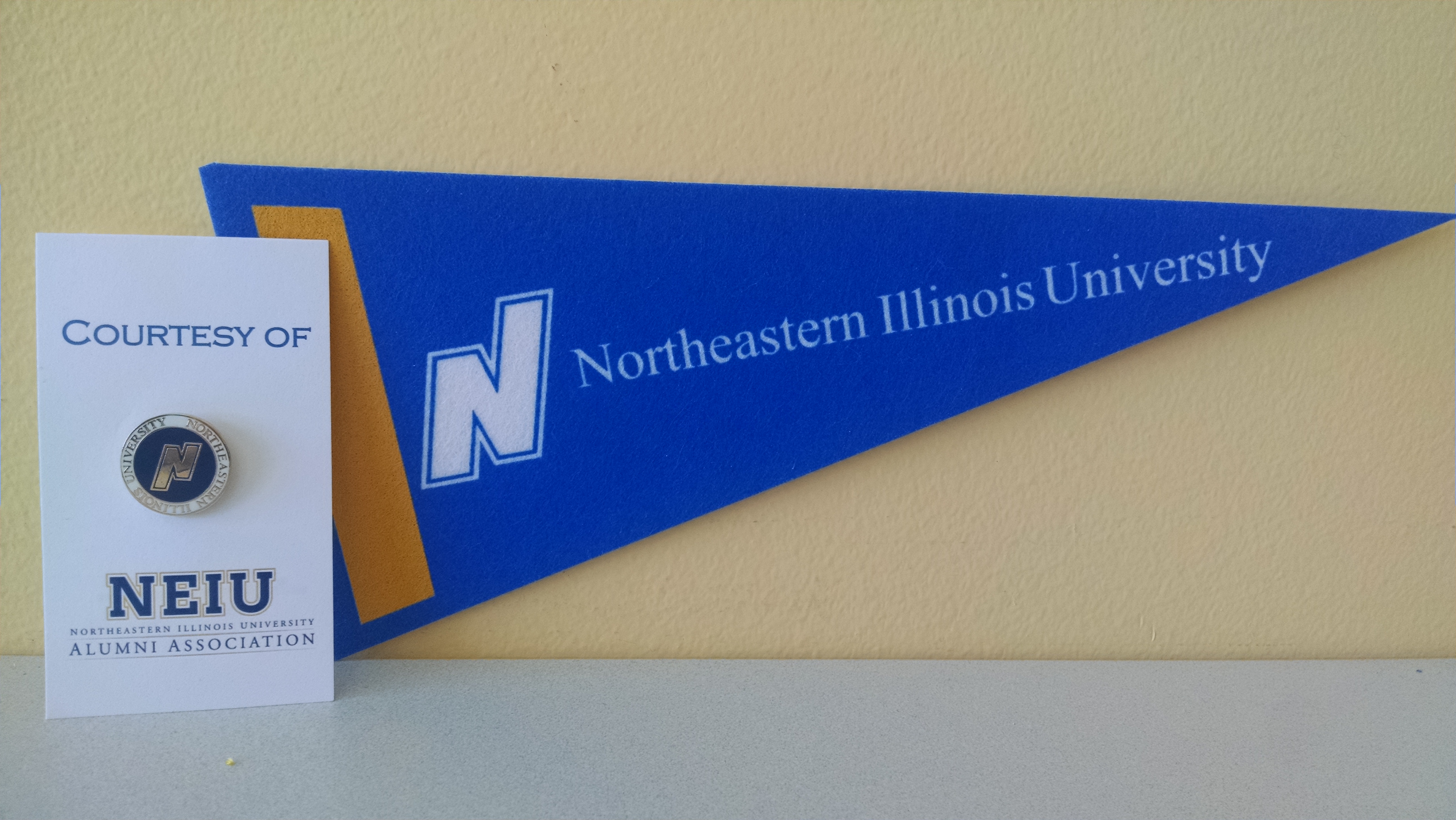 ---
APRIL
​​​​NEIU ALUMNI RECEPTION IN D.C.

Meet Northeastern Illinois University President Gloria J. Gibson for a special alumni event in Washington, D.C., and learn more about the latest happenings at NEIU.
Monday, April 1
6-7:30 p.m.
Logan Tavern
1423 P St. NW
Washington, D.C. 20005
For more information, contact Damaris Tapia, Director, Alumni Relations, at (773) 442-4208 or d-tapia1@neiu.edu.
GOLD'N' NEIU SIP & PAINT (NEW DATE)
Private Sip & Paint of the Chicago Skyline with a NEIU twist! Lead instructor: NEIU alumnus Wil Velez B.A. Art '10. BYOB; appetizers sponsored by NEIU Alumni Association.
Cost: $35 (Includes all painting supplies, instructions, aprons and a 16"x20" take-home canvas. No experience necessary.) Must be 21+ to consume alcohol.
Wednesday, April 17, 2019
7-9:30 p.m.
Sip & Paint
4412 N. Milwaukee Ave.
Chicago, Ill. 60630
---
JUNE
sIX FLAGS ALUMNI AND fAMILY DAY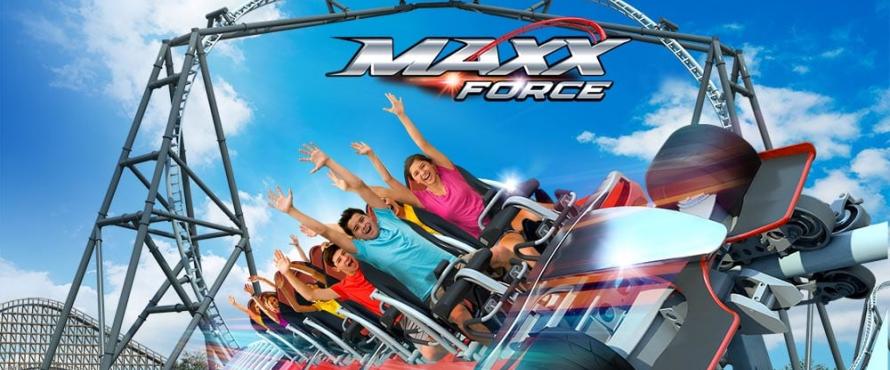 Join the NEIU Alumni Association for a day of thrills! Northeastern alumni, students, faculty, staff, family and friends are invited to Alumni and Family Day at Six Flags Great America in Gurnee, Illinois. This offer is open to both NEIU students and employees.
Saturday June 1, 2019
9 a.m.-7 p.m.
Six Flags Great America
1 Great America Pkwy, Gurnee, Ill. 60031
---
NEIU STUDENT FOOD PANTRY: ALUMNI CENTER ADDED AS DROP-OFF LOCATION
You can now drop off donations for the NEIU Student Food Pantry at the Alumni Center in Building I.
Northeastern's food pantry is supported in part through the Greater Chicago Food Depository's Healthy Kids Market, which provides a mix of fresh fruits and vegetables and shelf-stable food items for students who may not be able to visit a traditional food pantry. The remainder of the donations are a collaborative effort among Northeastern faculty, staff, alumni and students. 
---
ATHLETIC ALUMNI RECEPTION: to be rescheduled
The Northeastern Illinois University Alumni Association and the Chuck Kane Scholarship Golf Event Committee present the NEIU Athletic Alumni Reception. Reconnect with fellow Golden Eagles, share special memories, win NEIU Alumni Association goodies and discover how you can get more involved with your Alumni Association!
Nil Tap (Owned by NEIU alumna and former student athlete Linda Dewald.)
5734 North Elston Ave., Chicago, Ill. 60646
---
NEW NEIUAA ENHANCED MEMBER BENEFIT: PERKSCONNECT PLUS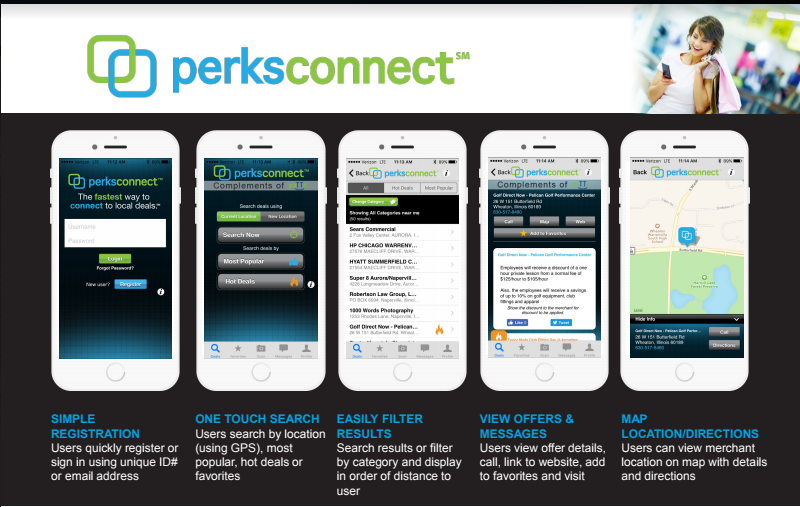 Launched Nov. 1, 2017
PerksConnect helps connect NEIU Alumni Association enhanced members with the best deals in their neighborhood and nationally, right in the palms of their hands. Enjoy discounts at restaurants, on entertainment, and everyday purchases!
Featured services:
•Local and national deals: Discover, Truecar.com, DirectTV, Dell, Walt Disney World, Sears, attorneys, etc.
•Restaurant/dining program: Restaurant.com, David's Cookie, hotels, gyms, veterinarians, dentists, etc.
•Discounted gift cards (bundle program): health/beauty, food, flowers, auto, sporting goods, travel, etc.
•Cashback rewards program: Enjoy cash back on your everyday purchases.
•Event discounts hosted by TicketMonster: sports, concerts, attractions, movies and theaters.
•Discounted travel hosted by Snazzy Traveler: 400,000 hotels and resorts worldwide plus car rentals.
•NEIUAA exclusive deals: travel, University theatre, bookstore, gym membership and much more!
New benefit for enhanced members of the Alumni Association! Check your email or call (773) 442-4207 for access directions and the group code!
---
PARKER DEWEY: NEW FEATURED BENEFIT

Launched Nov. 22, 2017
Northeastern Illinois University Alumni Association is proud to launch a new initiative to help alumni across generations build authentic relationships.
Through the use of short-term projects, or what we like to call "Micro-Internships," experienced alumni can provide opportunities for NEIU students and recent alumni to work on real professional assignments. In order to drive this initiative, NEIU has partnered with Parker Dewey, a mission-oriented, local organization aiming to improve the college-to-career transition for all stakeholders.
Get ready to post, get ready to apply! Parker Dewey is your one-stop shop for opportunities to bolster your resume, explore various career paths, and make some extra money.
Contact Ashley at akagron@neiu.edu or (773) 442-4207 with any questions.