Alumni events are a great way to connect with fellow graduates, build your professional network and engage with your alma mater. Join us and wear your NEIU gear!
September 2022
presidential lecture series
An Evening With Keeanga-Yamahtta Taylor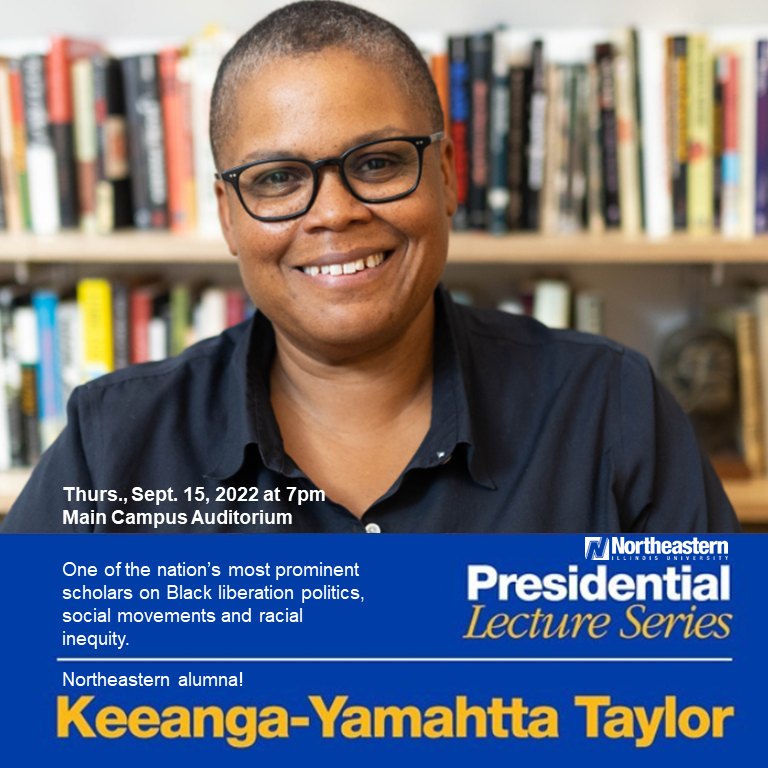 Northeastern Illinois University alumna Dr. Keeanga-Yamahtta Taylor is one of the nation's most prominent scholars on Black liberation politics, social movements and racial inequality. Her book, "Race for Profit: How Banks and the Real Estate Industry Undermined Black Homeownership," was a finalist for the Pulitzer Prize in History in 2020. In 2021, she was awarded MacArthur and Guggenheim Fellowships. Taylor is currently the Leon Forrest Professor of African American Studies at Northwestern University. 
7 p.m. Thursday, Sept. 15
Main Campus, Auditorium
3701 W. Bryn Mawr Ave
---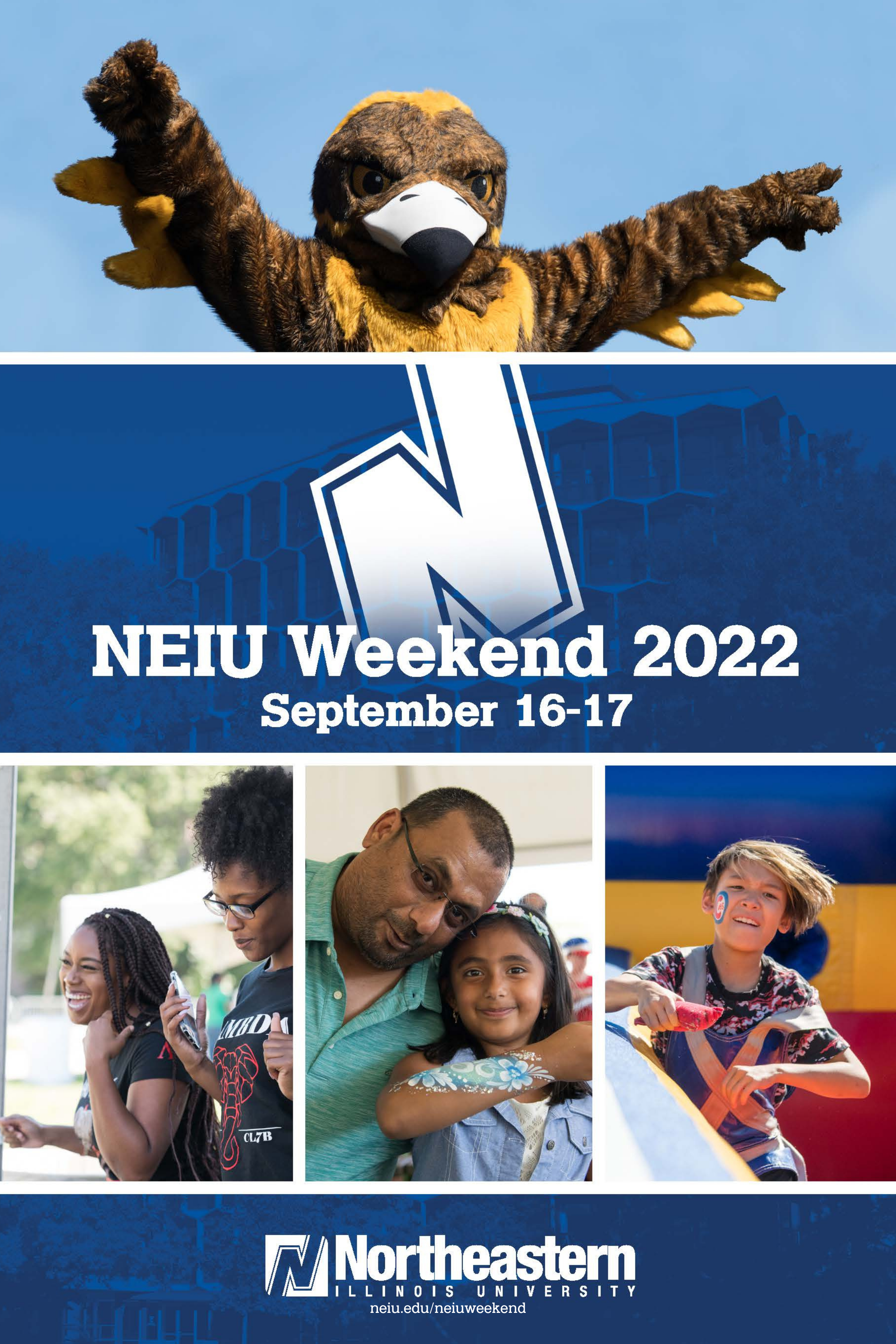 Mark your calendar and get ready to return to campus for lively in-person activities for you and the family! We are looking forward to being able to come together once again for the fun traditions during NEIU Weekend including the return of the Golden Eagle Alumni and Family Picnic and the NEIU Weekend Fall Fest. 
There will be music, food and games ...  the only thing missing is you. Sign up today!. 
If you're not ready for in-person activities, no problem. We have some virtual options to! Check out the full schedule of events. 
Please note: more events may be added. Check the schedule regularly for updates. 
Sept. 16-17
---
NEIU Day at the black ensemble theater
Join us over NEIU Weekend for NEIU Day at Chicago's world-renowned Black Ensemble Theater for a performance of "My Brother Langston."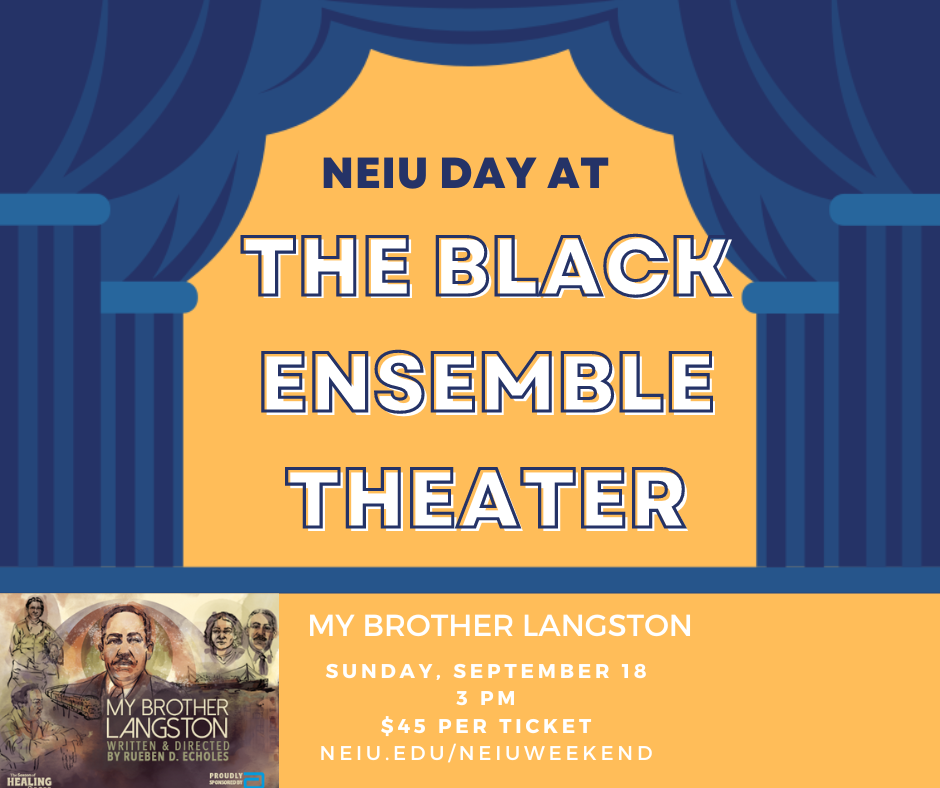 "My Brother Langston" vibrantly chronicles in musical dramatic form the life and poetry of Langston Hughes. Telling the story of how his life and writings were influenced by American politics, history, and the rich culture of the Harlem Renaissance. In addition to being treated to musical performances of the songs of Billie Holiday and other singers in the African American tradition, you'll learn about Hughes' relationships with other literary giants such as Zora Neale Hurtson and Countee Cullen.
3 p.m. Sunday, Sept. 18
The Black Ensemble Theater
4450 N. Clark St.
Chicago, Illinois 60640
Tickets: $45
---
austin, texas alumni meet up
Golden Eagles, we're coming to Austin!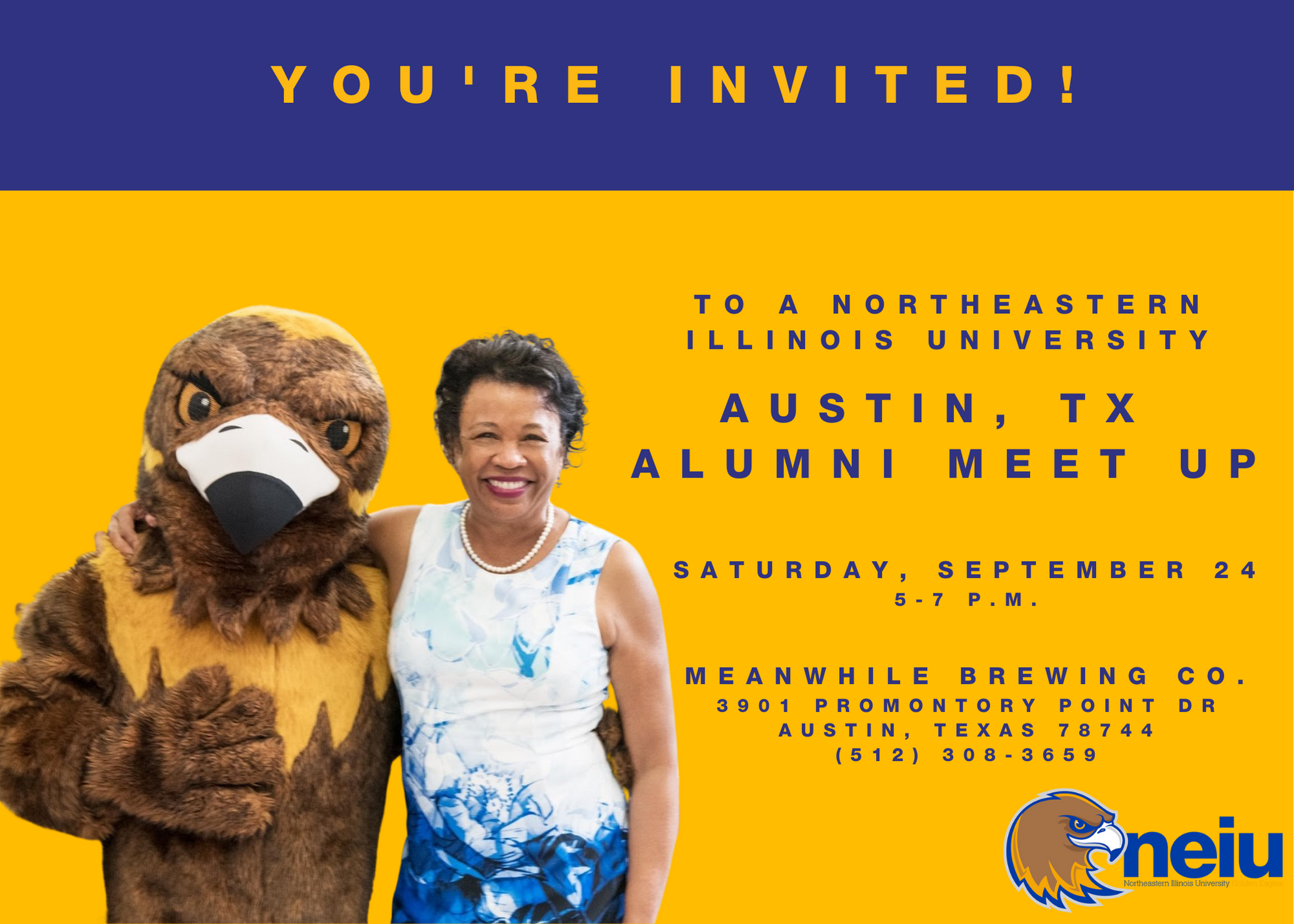 Join us Saturday, Sept. 24 for a lovely evening sharing hors d'oeuvres and drinks with fellow Golden Eagle alumni and friends. You will hear current news from campus and meet NEIU President Dr. Gloria Gibson.
5-7 p.m. Saturday, Sept. 24
Meanwhile Brewing Co.
3901 Promontory Point Dr.
Austin, Texas 78744
To RSVP, call (773) 442-4208 or email Damaris Tapia at d-tapia1@neiu.edu.
---
October 2022
Golden gala & alumni awards celebration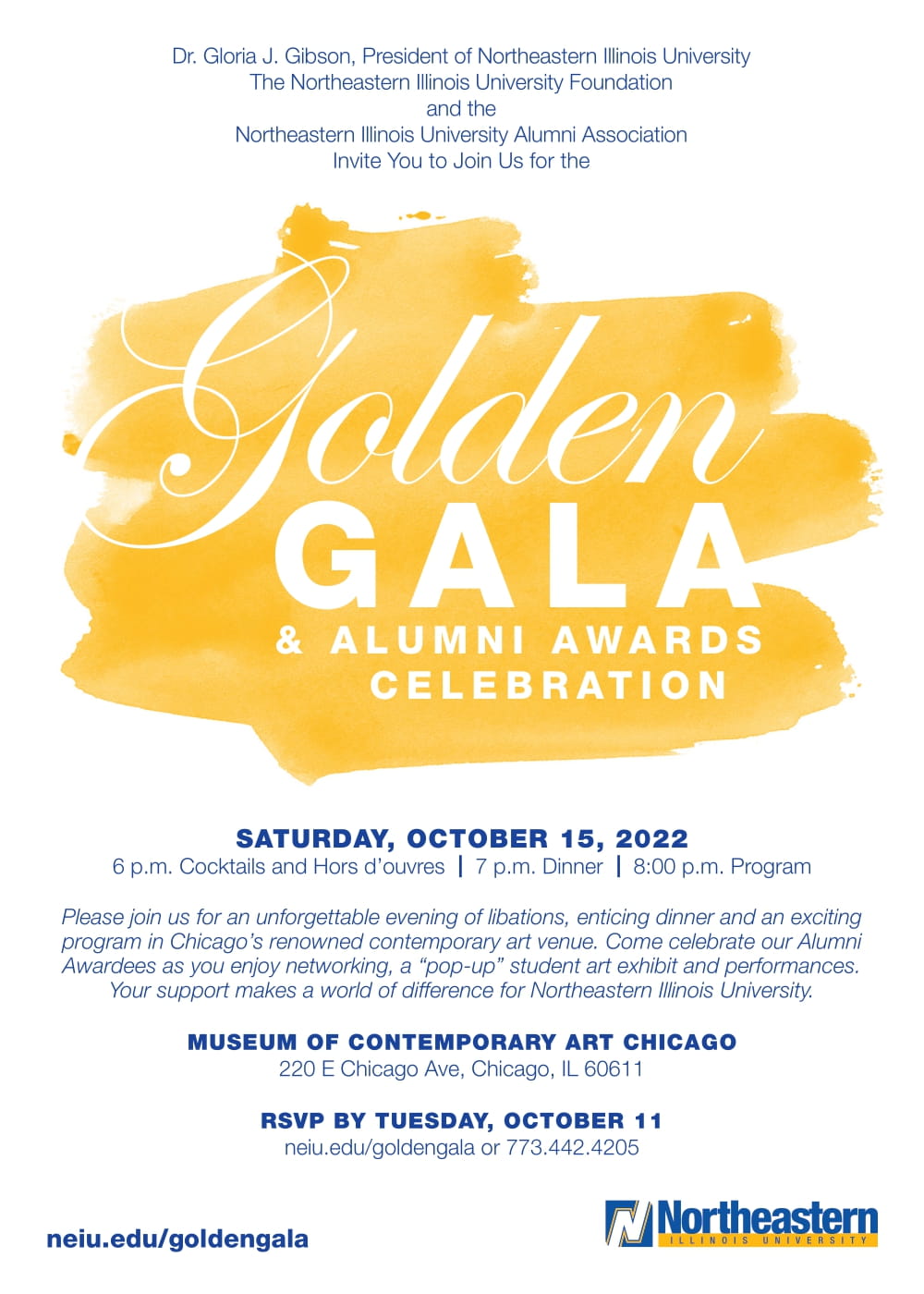 The annual NEIU Golden Gala serves as an opportunity to recognize outstanding alumni of Northeastern Illinois University. Congratulations to this year's awardees for their professional and life accomplishments! Together, you elevated Northeastern's reputation in our local community and in the world.
6 p.m. Saturday, Oct. 15
Museum of Contemporary Art Chicago
220 E. Chicago Ave.
Chicago, Illinois 60611
Black Tie Optional
---
Want to show your Northeastern pride? 
Shop our merchandise to show your Northeastern spirit! More merchandise coming soon!