Northeastern Legacy
Blair Family
"My whole experience at Northeastern has been wonderful," Jim said. It's kind of a family thing. - Jim Blair (M.A.T. '68 English, Literature)
In 1965, Marge Csakai (B.A.'67 Elementary Education, Mathematics; M.S. '69 Mathematics) and Jim Blair took a Creative Writing class at Northeastern Illinois University. The teacher was none other than Pulitzer Prize winner Gwendolyn Brooks, who three years later also was appointed poet laureate of Illinois, but that exciting fact is a mere footnote in their family story.
Four years after taking the class together, Marge and Jim were married—and each had earned their degrees. "It was quite an experience," Jim said. "It was a confluence of important events in our lives." Both went on to teach at Northeastern—Developmental Mathematics for Marge and Communication, Media and Theatre for Jim, who is now retired.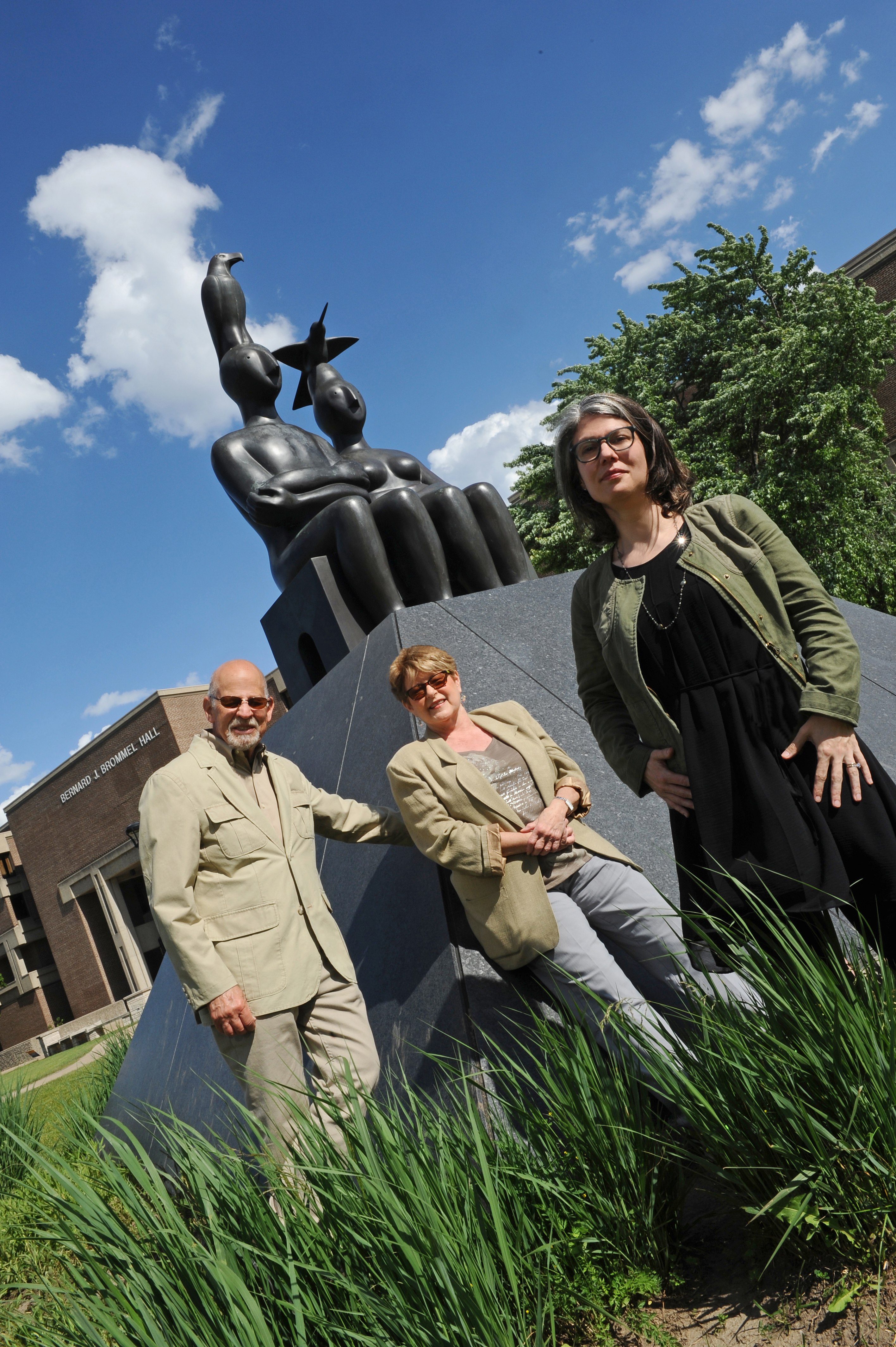 One of their daughters, Jennifer (Master's Linguistics student and Program Specialist, Nontraditional Degree Programs), followed in her parents' footsteps and now works at Northeastern as a program specialist in the Nontraditional Degree Programs. Naturally, she's also taking classes and is on the verge of earning her third master's degree—but her first from Northeastern—in Linguistics. Marge and Jim's other daughter, Kimberly, also took graduate-level classes at Northeastern and now lives in Michigan.
"My whole experience at Northeastern has been wonderful," Jim said. It's kind of a family thing.