Northeastern Legacy
THE GUENDICA FAMILY
"We have instilled the importance of education in our children. We constantly remind them, and we use our experience as a model of effort, perseverance and success." -Patricia Guendica (B.A. '84, Psychology)
Patricia Guendica was the first member of her family to graduate from Northeastern Illinois University, but she was far from the last. All three of her siblings graduated from Northeastern, plus two of their spouses and two of their children. In all, eight members of the family are proud alums who have gone on to be teachers, business owners and office professionals.
The Guendica Family was highlighted in the Summer 2015 issue of Northeastern Illinois University's In Common magazine. Read more about their lives and Northeastern connections below.  
The Guendica siblings – Patricia, Milton, Martha and Adrianna – immigrated to Chicago in their late teens, after attending elementary and high school in their native country of Colombia.
"Ever since we were very little, we heard our mother talking about the importance of getting an education," said Patricia. "We believe education gives people critical skills and tools to help them better provide for themselves and their children. Education was, and still is, a number one priority in our family."
When the Guendicas arrived in Chicago, they spoke no English. "Mainly what brought us to Northeastern was the support offered to second language learners like us," they said.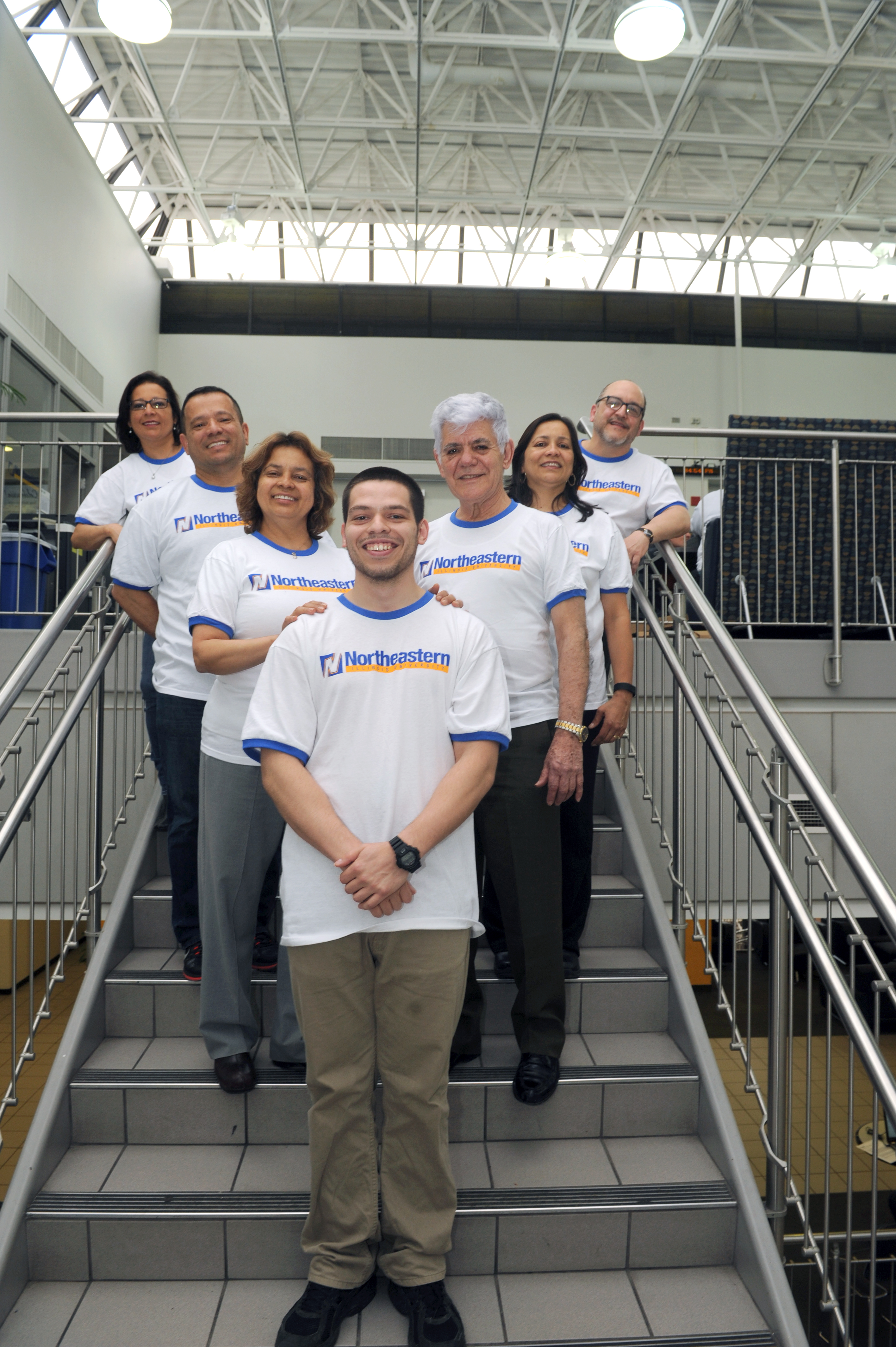 Northeastern is touted as one of the Midwest's most ethnically diverse universities, and one of only two universities in the Midwest region designated as a federally-designated Hispanic-Serving Institution. The University has many programs in place to support its core students – a first-generation college student, newly immigrated student, a working student, an adult student. 
Patricia stated, "We had the fortune of meeting Dr. Santos Rivera, who was working with the Proyecto Pa'Lante program. The program gave us the necessary skills and knowledge to mainstream into the university."
Northeastern recently celebrated the 40th anniversary of Proyecto Pa'Lante, which continues to help Latino students ease into the academic and social transition of the university experience.   
The Guendica siblings and their families have achieved great heights in their education and careers. Patricia Guendica-Paz earned her bachelor's degree in Psychology at Northeastern and later pursued two master's degrees. She now teaches in Chicago Public Schools (CPS) alongside her sister, Martha, who earned her bachelor's in Business and Management from Northeastern, later earned two master's degrees, and who also teaches in CPS. The third sister, Adrianna, has a bachelor's in Business and Management from Northeastern, two master's degrees and teaches in the Elgin school system with her husband, Edmundo Pujol, who earned his B.A. in Education from Northeastern. They met as students at Northeastern. 
Their brother, Milton, earned his bachelor's in Accounting, and runs his own HVAC business. Marco Tulio Paz, Patricia's husband, earned his bachelor's degree from Northeastern under the State of Illinois' Board of Governors program with a focus on Business and Management. Marco worked for AT&T as a quality control engineer for more than 25 years before his retirement. 
Patricia and Marco also met as students at Northeastern, and their two children have continued the family legacy of a Northeastern education. In 2013, Cristina Paz earned her bachelor's degree in Biology, and recently earned her master's in Physiology. Cristina's achievement was made sweeter because the day she received her master's was the day she became an 11-year cancer survivor. "It was a rough time for our family, but we survived," said Patricia. "It pulled us even closer as a family. Therefore, this triumph marked a great milestone in our family."  
Luis Antonio Paz is currently attending Northeastern, pursuing his bachelor's in Physics and Math. "Since my children were very young, I have been instilling the love of education and learning," said Patricia. "Now, they are showing me that my advice, love and guidance are paying off."
The Guendica matriarch, Maria Guendica, always instilled in her children the love for education, providing support and motivation toward their goals. "We have now instilled the importance of education in our children," said Patricia. "We constantly remind them and use our experience as a model of effort, perseverance and success."