Northeastern Illinois University President Gloria J. Gibson
cordially invites you to a 
Golden Alumni Induction Ceremony 
Class of 1970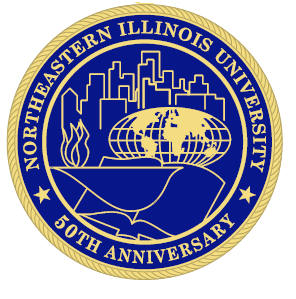 During the past few weeks, Northeastern Illinois University has made several announcements about event cancellations and remote instruction/work for students, faculty and staff in order to keep our community healthy and safe during the global coronavirus pandemic.
As such, Northeastern Illinois University announced the May 2020 Commencement Ceremony on Monday, May 4, 2020, has been canceled. As a result, the Golden Alumni Induction Ceremony that was to take place during the May NEIU Commencement ceremony has also been canceled.
At this time, we have decided to include you and your fellow 1970 classmates in next year's Golden Alumni Induction Ceremony in order to ensure your health and safety. The date and time will be communicated with the Class of 1970 as soon as we know more.
These are extraordinary circumstances, and we appreciate your patience and understanding. We truly look forward to celebrating with you next year. In the meantime, thank you for your support. 
For the latest information on Northeastern's response to COVID-19, visit neiu.edu/coronavirus.
---
For more information, please contact the Office of Alumni Relations at (773) 442-4205 or email
d-tapia1@neiu.edu.edu.