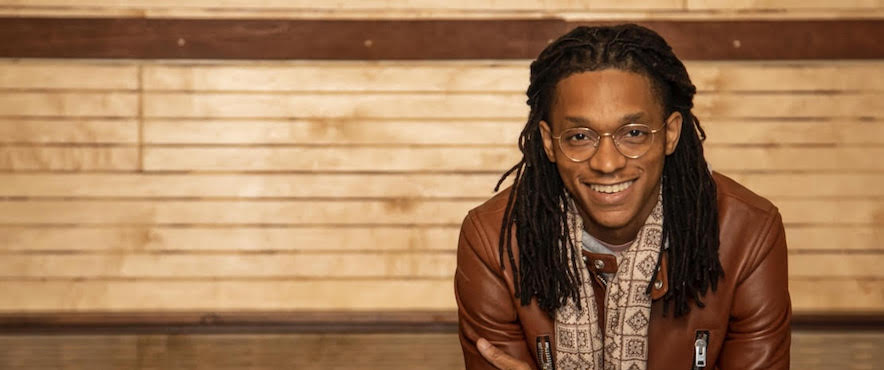 David D. Robertson (B.A. '16 Interdisciplinary Studies/University Without Walls, M.A. '18 Teachers and Community Leadership) is a clinician, researcher, and social work technologist. In addition to being a double alumnus of NEIU, David holds a Master of Science in Social Work from Columbia University. David is a mental health clinician with the University of Chicago Medicine and the Founder and Executive Director of Hope is Foundation, a 501c3 tech-nonprofit that supports community and education organizations by investing in and creating technology-enabled mental-health and wellness tools and training to reduce harm for individuals and communities. The name and vision is guided by their core value, hope because they believe a positive imagination can lead us to live and act courageously for ourselves and others. Hope is Foundation partners with Northeastern to bring their mission alive through an NEIU Foundation Scholarship. 
The Robertson Family Education Enrichment Award
This scholarship is privately supported annually by Northeastern alumnus David D. Robertson. 
Hope Is Foundation Courageous Scholars Scholarship
Robertson is also working on establishing an endowed NEIU Foundation Scholarship, which will be supported by the work of the Hope Is Foundation, its community partners and individual donors like you! This scholarship needs $25,000 to become endowed and serve many generations of courageous scholars who choose to create a more hopeful world. 
Both scholarships have the same goal: to support the well-being and needs of underprivileged students of Black/African American and Latinx/Hispanic race/ethnicity at Northeastern Illinois University who have demonstrated courageous resilience in their personal narratives. The scholarship programs address three specific student needs:
Financial Resources: The scholarship programs provide tangible financial resources to students to support their educational needs. The award(s) may be used to underwrite expenses of tuition, books, fees or personal expenses.
Mentorship: The scholarship programs connect students with alumni and other industry and community leaders who support them to reach specific goals and create a sense of belonging. In addition to providing financial support to students, these new scholarships are unique in the fact that each recipient will participate in a mentoring community impact project aligned to the students' interest and career goals. The mentorship and impact project are intended to strengthen student pathways from the university to their career. 
Wellness Resources: The scholarship programs equip students with wellness tools to build self-regulation skills and access personalized wellness resources. Students will have access to Hope Is Foundation's digital wellness tool and resource hub to support their overall wellbeing as they matriculate. 
Hope is a positive imagination. 
Your donation to these scholarships will support
Northeastern students
and help them grow as courageous leaders!