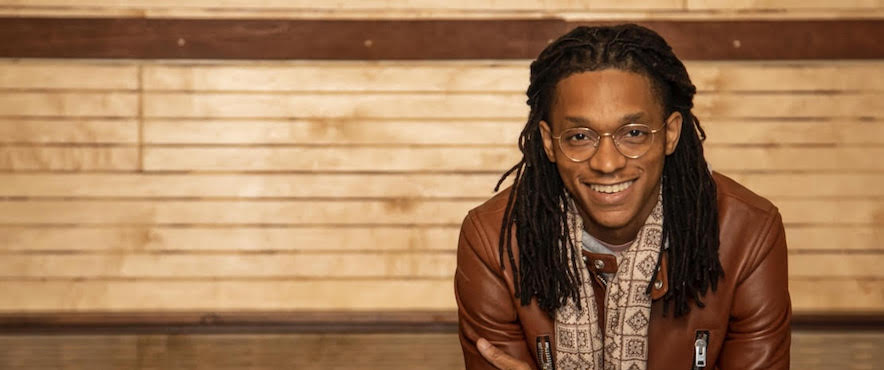 David D. Robertson (B.A. '16 Interdisciplinary Studies/University Without Walls, M.A. '18 Teachers and Community Leadership) is self-love advocate and founder of Hope Is Foundation, an organization that provides youth across the country with support and resources to combat hopelessness. Robertson is committed to leaving the world better than he found it. This mission fuels his passion to help others identify courageous actions they can take in their own lives through mindful practice, therapeutic writing, volunteerism, community accountability, and now, through an NEIU Foundation Scholarship.
Join us May 20, 2021 for an All Access virtual event with David D. Robertson!
The Robertson Family Education Enrichment Award
This scholarship is privately supported annually by NEIU alumnus David D. Robertson. 
Hope Is Foundation Courageous Scholars Scholarship
Robertson is also working on establishing an endowed NEIU Foundation Scholarship, which will be supported by the work of the Hope Is Foundation, its community partners and individual donors like you! This scholarship needs $25,000 to become endowed and serve many generations of courageous scholars who choose to create a more hopeful world. A portion of the proceeds from Hope Is Combo Kits will be used to benefit this scholarship. 
Both scholarships have the same goal: to support underprivileged students of Black/African American and Latinx/Hispanic race/ethnicity at Northeastern Illinois University who have demonstrated courageous resilience in their personal narratives. The award(s) may be used to underwrite expenses of tuition, books, fees, or personal expenses. 
These new scholarships are unique in the fact that each recipient will participate in a mentoring opportunity with a Northeastern graduate. The mentoring partnership will include meeting at least four times during the semester and working with the mentor on a final reflection project that summarizes the mentoring experience. 
Your donation to these scholarships will support Northeastern students
and help them grow as courageous leaders!