2021 SGA Special Election Candidates
Please note: All text has been posted as submitted to SGA. 
Senators (seven positions available)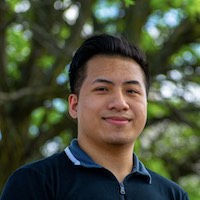 Candidate: Brian Tran 
Position seeking: Senator
Candidate: Hannah Grajciar
Position seeking: Senator
COuncil of Clubs Representatives (seven positions available)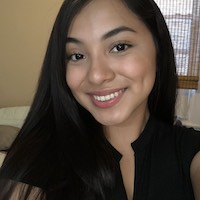 Candiate: Jacqueline Barajas (pic)
Position seeking: Council of Clubs Representative
Candidate: Destiny Davis
Position seeking: Council of Clubs Representative
Candidate: Lilly Madrigal 
Position seeking: Council of Clubs Representative
Year in school: Junior
Past experience in leadership roles: In high school I was the treasurer of the National Honors Society program. I was also a consistent volunteer with the Wilbur Wright college food pantry.
Campaign Platform: I plan to use social media along with flyers to campaign for COC representative.
What do you believe to be the critical issues facing NEIU students? I believe the critical issues facing NEIU students are COVID policies and more information about how to join clubs around campus.
How do you plan to address these issues? I plan to address these issues by working with my team and sharing ways we can promote the many clubs and programs at NEIU for students. I would also like to go around campus and ask students about what they would like to see in our policies regarding covid. It is important to hear students concerns and work upon the voices of our NEIU students.
What would be your first action once in office? My first action once in office would be to work together with other student government representatives about the importance of promoting the many clubs at NEIU. We will work out ways to showcase these programs and include the NEIU student body.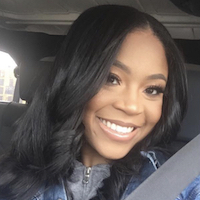 Candidate: Randi Smith 
Position seeking: Council of Clubs Representative
Year in school: Junior
Past experience in leadership roles: I was the president of my high school and what I did was help students resolve problems as well as informing the school administration of ideas students had. Finally, I made sure that the student government association was ran properly.
Campaign Platform: Define yourself the way you want too, or be defined by somebody else's reality of you.
What do you believe to be the critical issues facing NEIU students? Currently we are all in tuff times dealing with CVOID and having to worry about safety precautions. Another issue is being able to pay for college tuition as we as finding affordable housing.
How do you plan to address these issues? I will ensure that all students feel fashionable in a mask that I will provide. Students will feel safe and fashionable while wearing a free mask provided by me. I will also find scholarship opportunities for students as well as assist with helping to find affordable housing if needed.
What would be your first action once in office? My first duty in office would be to gather any information from my fellow classmates of ideas they have of extracurricular activities and then I would figure out how it could be paid for and where we could host the events.
Student Trustee (one position available)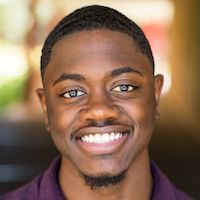 Candidate: Javonti Mordican (pic and bio)
Position seeking: Student Trustee
Year in school: Junior
Past experience in leadership roles: First Year Experience Lead/Peer Mentor The Nest - Resident Assistant Black Caucus Member Black Student Success Committee Pedroso Center - Brotherhood initiative NEIU Counseling Services Partner
Campaign Platform: My name is Javonti Mordican. My current major is Communications, Media, and Theatre (CMT). I began my academic career here at NEIU in the Fall of 2017. I am thrilled to be running for your Student Trustee. I am a strong advocate for my peers and my community, I understand where change needs to be reformed and it Is crucial to me that the opinions of students are not only heard, but taken into action as well. If elected Student Trustee I will work diligently to meet the needs of the NEIU student community. One of my core beliefs if that student voices matter; if chosen to be your Student Trustee, my work will be intentional in making sure that your voice is heard and that you as a student recognize that your impact is a significant building block to creating a better living and learning community here at NEIU. My experience as a first-generation college student has allowed me to analyze and observe what support and resources are needed for long-term success as a student and beyond. I am always looking for new ways to improve things on campus to ensure that students feel at home when they step foot onto NEIU grounds. The NEIU community should be a safe, captivating, and fun place to receive your education, and if elected Student Trustee I will work with you to ensure that those things become a reality.
What do you believe to be the critical issues facing NEIU students? I have actively listened to the concerns and comments that my fellow NEIU students have made and what I have found is that students do not feel connected on campus, they feel as if there is not much NEIU has to offer them on a social level. Students have expressed that there is lack of activities, lack of community, and the lack of inclusion. More specifically the NEIU Black student population feels undermined and unrepresented here at NEIU, I have been in spaces where African American students have expressed wanting a area on campus dedicated to Black students where they can come together and build community. Students have expressed major concern with our Financial Aid department, students feel rushed and not well attended to when it comes to financial matters. Student have stated that the Financial Aid office lacks the patience and professionalism in assisting them through financial issues which may already be very stressful. Lastly I have learned of the issue of students experiencing racial stereotypes in the classroom and in their respective academic departments. Some students have expressed to me that some of their instructors have explicitly said hurtful things to them in relation to their citizenship status, race, and ethnicity.
How do you plan to address these issues? I plan to address these issues by continuing to listen to the students of NEIU, by continuing to be open to new perspective and practicing empathy I will make sure that the concerns of students are met and that they are presented to those who have the ability to take action to ensuring that our students feel comfortable here at NEIU.
What would be your first action once in office? Providing a living space where our students feel comfortable is important to me, my first action in office will be working to gain better financial incentive for 2nd, 3rd and 4th year students living in The Nest. I will also work to gain increased financial incentives and support for Resident Assistants at The Nest.
Candidate: William Spears
Position seeking: Student Trustee
Candidate: Taylor Winfield (pic and bio)
Position seeking: Student Trustee
Year in school: Graduate Student
Past experience in leadership roles: Prior to attending Northeastern Illinois University, I attended the University of Illinois at Urbana-Champaign where I began my journey in higher education. I had the opportunity to serve and work with university administration through my involvement with a service organization which happened to be the largest student-ran organization on campus, Alpha Phi Omega. While the organization was growing exponentially, we were also under administrative review from events prior to my membership. I was immersed in the functioning of the organization at-large—from programming, our relations with service partners (locally and nationally), chapter bylaws and policies, and more importantly our connection to university administration. I served as Vice President of Membership where I managed a recruitment and retreat director. I implemented a semester benchmark survey series that aimed to evaluate our chapter's core competencies and to gather a qualitative sense of each members' talents and strengths. I was then elected Chapter President where I challenged internal paradigms that existed based on benchmark results. I managed an organizational leadership restructure, an election nominations committee, and continued my efforts after President chairing a strategic planning committee and implementing a 2-year strategic plan focusing on members, partners, and organizational management—all while advancing our commitment to service and excellence under national administrative review. During my time at NEIU, I have worked as a political science discipline tutor for the Learning Success Center/Center for Academic Writing (LSC/CAW) where I worked with students who sought additional help and strategies for learning during the pandemic. I have been recently named a Diversifying Higher Education Faculty in Illinois (DFI) Fellow by the Illinois Board of Higher Education and serve as a member of NEIU's Theta Lambda Chapter of Pi Sigma Alpha National Political Science Honor Society.
Campaign Platform: I am Taylor Winfield, a second-year graduate student studying political science. I graduated summa cum laude in May 2020 with my Bachelor's in Philosophy here at NEIU. I am running for student trustee to ensure that the needs and desires of NEIU students are being met by university administration and to cultivate an environment for an improved learning and university experience. By working with university administration to communicate the needs and desires of NEIU students, I believe that what will be made evident is the rich diversity of the student body beneath the superficial and the unique talents that otherwise go unnoticed. I hold that my main objective as student trustee is to ensure that the student body is being adequately prepared to become servant leaders in a dynamic and multicultural world. In an effort to streamline communications between university administration and the student body along with continued initiatives for increased safety of returning to campus, I believe that my fellow peers will be well-suited for living out their truest and fullest NEIU experience.
What do you believe to be the critical issues facing NEIU students? Some of the critical issues facing NEIU students lie within access and student engagement. There is no denying that access to funding one's education has become an increasing issue for not only students here at NEIU, but for college students nationwide. As one of the most diverse institutions in the state, my fellow classmates and peers come from all walks of life. Access to necessary funding for one's college education has been proven to drastically affect the degree to which students are able to engage in the classroom and in what university life has to offer. When funding is a burden, it imposes limits on one's ability to realize their fullest academic and leadership potential. This not only affects the students—it affects the university's effort to retain student at-large. Another primary issue facing students here at NEIU is the transition from virtual learning back to traditional in-class learning. Learning during the pandemic has induced much stress on the college student. My belief is that traditional in-person learning provides for a rich dialectical experience when students can learn within a shared and safe space amidst the deterrents of COVID-19.
How do you plan to address these issues? I believe these issues cannot be addressed by one person alone. It invariably requires a collective initiative by NEIU students, faculty, and staff to ensure that we live up to the highest expression of NEIU's mission to provide an exceptional environment for learning, teaching, and scholarship. Student engagement must begin with students being informed and connected with university organizations that tailor to their unique talents and life experiences. As current students, we are situated in a unique moment in higher education to create a strong foundation for our fellow peers and prospective NEIU students and to get the fullest breath of what NEIU has to offer. By engaging in targeted recruitment, I believe that student government positions will have a decreased likelihood of going unfilled and unopposed during elections. This begins with ensuring that students feel comfortable with joining and even starting new student organizations. My belief is that when students are engaged in university life, their motivations to succeed academically alongside their peers enhances.
What would be your first action once in office? Just prior to the start of the pandemic, NEIU conducted the NEIyou Climate Study that revealed challenges and methods through which the university can adopt to improve processes. Faculty, staff, and student forums were conducted. Since enduring a full academic year with the pressures of COVID-19, one cannot help but to consider how learning through a pandemic has affected the university's climate. As a student trustee, I plan to work with university administration and my fellow peers to gather robust feedback now that we have slowly transitioned back into traditional in-person learning. By gathering this feedback and using it in tandem with the recent climate study, this benchmark will allow for the university to evaluate the student body's core competencies, to reevaluate methods of improved processes, and to challenge internal paradigms where they might exist.