Northeastern Illinois University students are eligible for a discounted Divvy Student Annual Membership. A Student Annual Membership to Divvy means students will have access to thousands of bikes at hundreds of stations across Chicago. Divvy is perfect for short trips to and from the University, from home to run errands, or to just get out and explore the city.
To become a member, students may find Northeastern Illinois University at divvybikes.com/student and fill out a quick application form with the password "NEIU15."
This will allow students to sign up at the discounted rate of $75 (regularly $99) for the year. Students will then be sent a unique member key in the mail right away.
Students who sign up will have access to the entire fleet and can take a bike from any station across the city to get from Point A to Point B. The first 30 minutes of every trip is included in the cost of membership, and incremental fees apply for any trip that exceeds 30 minutes.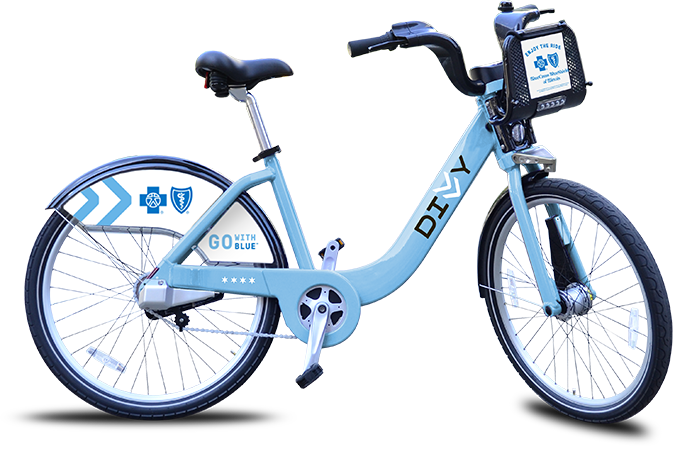 Who is eligible for the discount?
Any undergraduate or graduate student currently enrolled at an eligible university may receive the Divvy Student Membership Discount. Faculty and staff are not eligible for the Student Membership Discount.
How does the Divvy Student Membership differ from a normal annual membership?
The only difference is that Student Membership is just $75, which is 25 percent off the regular price of $99. You still have access to the entire fleet, at all stations across the city, 24/7, all year long.
Can I combine another discount with the Student Membership Discount?
No, you can apply only one discount to your Divvy membership.
I don't want to use my university email. Can I still sign up?
Yes, but you must initially sign up for your membership using your Northeastern email address to verify your eligibility. Once you complete the sign-up process, you can log in to your account and change your email preferences to the address you prefer.
I already have a Divvy annual membership. Can I receive a refund for the discount difference?
No, the Divvy Student Annual Membership is available only for new or renewing annual members. When your account is up for renewal, you can renew at the discounted rate.
How can I renew my Divvy annual membership at the discounted Student Membership rate?
You'll need to log in to your online account and renew normally. Then, send an email to support@divvybikes.com with Northeastern's name and password. We'll refund you to match the discounted rate and get your Membership transferred to the Student Annual Membership.
I have questions about Divvy or the Student Membership Discount, who can I contact?
For questions about the Student Membership sign-up process or discount, please email student@divvybikes.com. For general questions about the bikes, stations, or system, please email customerservice@divvybikes.com, or get in touch with the 24-hour customer service line at 855-55-DIVVY (855-553-4889).