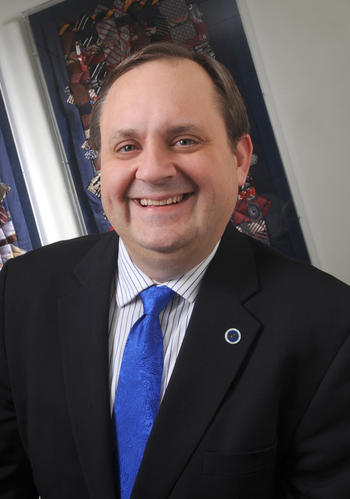 On behalf of the faculty, staff, and students of the NEIU College of Business and Technology (CBT), I welcome you to our website and invite you to explore the programs and activities that our College offers. Below are some key points relating to the College of Business and Technology.
We are a business and technology college. That means we are able to provide both the business and tech acumen for both entrepreneurial and existing businesses.
All of our classes are taught by diverse qualified faculty who are focused on providing our students with a high-quality education. There is bound to be someone who understands you and where you come from!
AACSB Accreditation: This quality is reflected by the recent award of AACSB International accreditation. AACSB accreditation is the premier "mark of quality" among colleges of business. Only 5% of business programs worldwide have been awarded AACSB Accreditation. For more information, visit the AACSB website.
Value: We consistently are recognized by U.S. News & World Report as providing the best investment in a college degree in Illinois.
Diversity, Equity, Learning! CBT is an exceptionally diverse environment of faculty and staff. We match our home – and there's this: U.S. News & World Report has ranked NEIU as one of the most diverse Midwestern universities consistently since 1997.
Social Mobility. We help you develop opportunities to grow in life!
Student-focused. That means reasonably sized classes, ease of access to faculty, excellent professional advisors and tutors!
Empowered student clubs/groups with practice opportunities to try out what you're learning. Our International Business Conference is a completely student-planned and student-managed conference that annually attracts about 1,500 attendees.
Access to corporate Chicago through partnerships with our alumni and our Executive Advisory Council.
Don't just explore; ask questions. There are phone numbers and email all over our web page. Do not hesitate to use them! Even mine! (773) 442-6150
Welcome!
Michael Bedell, Dean
College of Business and Technology