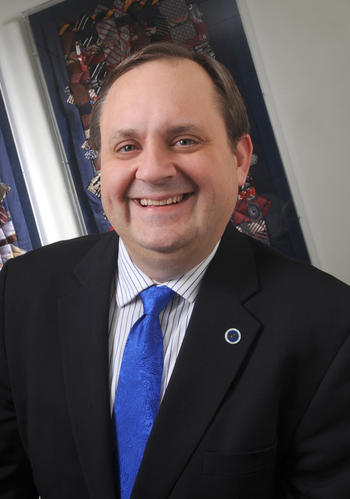 More information about AACSB Accreditation. 
Second, we are proud of the value we provide our students. In 2012, Newsweek recognized NEIU as the sixth best investment in college degree programs nationwide and the best investment in Illinois. In both 2014 and 2015, U.S. News and World report recognized NEIU for graduating its students with the least debt. With continuing low tuition and the advantages of a strong job market in Chicago, we continue to maintain that advantage.
Third, our students learn in an exceptionally diverse environment that mirrors the multi-cultural world of business. U.S.News and World Report has ranked NEIU as one of the most diverse Midwestern universities consistently since 1997. Collectively, your classmates speak over 50 different first languages.
Finally, we are proud of being student focused. Our students enjoy reasonable sized classes that provide ease of access to faculty; excellent professional advisors who make it easier to navigate the administrative side of your degree; tutors to help you learn; and empowered student clubs/groups that provide real opportunities to apply your business knowledge and skills. For example, our International Business Conference is a completely student planned and managed conference that annually attracts about 1,500 attendees.
Through partnerships with our alumni and our Executive Advisory Council, the College is continuously improving ourselves to provide our students with a relevant program of study. That means new methods of program delivery are being explored, potential new programs are being developed, and new out-of-class student opportunities are being identified.
We are committed to assisting you in achieving your academic and professional goals. There is far more that we would love to share. If you have questions or comments please do not hesitate to contact our advisors, faculty, staff, students or myself.
Michael Bedell, Ph.D.
Dean and Professor of Management