Staff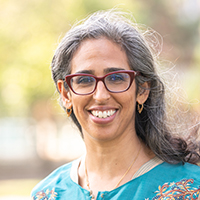 Shireen Roshanravan
s-roshanravan@neiu.edu
(773) 442-5404
Room C 207
As the Executive Director of Equity, Diversity and Inclusion, I serve as the senior University administrator charged with coordinating the development and implementation of the University's strategic plan for inclusive excellence. My academic research, pedagogical approach, and administrative style focus on coalition-building across diverse communities. I earned my doctorate from the State University of New York at Binghamton in the interdisciplinary program of Philosophy, Interpretation & Culture. During my time at Binghamton University, I co-founded a local chapter of the Incite! Women, Trans and Gender Non-Conforming People of Color Against Violence movement and became a member of la Escuela Popular Norteña (EPN), a bilingual folk school based in Valdez, New Mexico, for radical movement and political education against cultural, racial, sexual and class oppressions. As a member of EPN, I helped to develop educational materials for the National Incite! Movement Against Violence Against Women of Color (see our Building Violence-Free Communities workshop) and collaborated with members of the national anti-state violence group Critical Resistance to develop frameworks for communities to address, repair and end interpersonal conflict and violence. I am co-editor of several books and special journal issues on the praxis of deep coalition-building at the intersection of multiple differences. These include Asian American Feminisms and Women of Color Politics (University of Washington Press 2018); Speaking Face-to-Face: The Visionary Philosophy of María Lugones (SUNY Press 2019); and #WeToo: A Reader (Journal of Asian American Studies 2021; Award Winner - Best Public Intellectual Special Issue from the Council of Editors of Learned Journals).
I look forward to connecting with you to build a more inclusive and equitable NEIU community.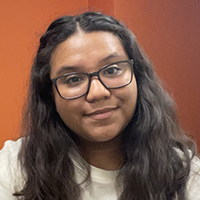 Francys Munoz
Hi! My name is Francys Munoz. I am 21 years old and currently a junior. My major is in Social Work, with a minor in Marketing. I transferred to Northeastern Illinois University from the College of Lake County. I am passionate about creating access to and resources in higher education for those who are currently starting their college journey. I take on many roles: student, volunteer, SGA representative and, most recently, social media analyst for the Office of Equity, Diversity and Inclusion. I value equity, diversity and inclusion in a higher education setting because it makes sure that historically marginalized students have a voice on campus.