Staff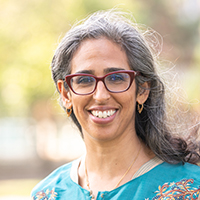 Shireen Roshanravan
s-roshanravan@neiu.edu
(773) 442-5404
Room C 207
As the Executive Director of Equity, Diversity and Inclusion, I serve as the senior University administrator charged with coordinating the development and implementation of the University's strategic plan for inclusive excellence. My academic research, pedagogical approach, and administrative style focus on coalition-building across diverse communities. I earned my doctorate from the State University of New York at Binghamton in the interdisciplinary program of Philosophy, Interpretation & Culture. During my time at Binghamton University, I co-founded a local chapter of the Incite! Women, Trans and Gender Non-Conforming People of Color Against Violence movement and became a member of la Escuela Popular Norteña (EPN), a bilingual folk school based in Valdez, New Mexico, for radical movement and political education against cultural, racial, sexual and class oppressions. As a member of EPN, I helped to develop educational materials for the National Incite! Movement Against Violence Against Women of Color (see our Building Violence-Free Communities workshop) and collaborated with members of the national anti-state violence group Critical Resistance to develop frameworks for communities to address, repair and end interpersonal conflict and violence. I am co-editor of several books and special journal issues on the praxis of deep coalition-building at the intersection of multiple differences. These include Asian American Feminisms and Women of Color Politics (University of Washington Press 2018); Speaking Face-to-Face: The Visionary Philosophy of María Lugones (SUNY Press 2019); and #WeToo: A Reader (Journal of Asian American Studies 2021; Award Winner - Best Public Intellectual Special Issue from the Council of Editors of Learned Journals).
I look forward to connecting with you to build a more inclusive and equitable NEIU community.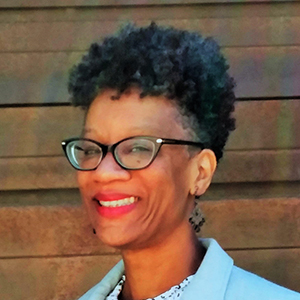 Dawn Browning
d-browning@neiu.edu
(773) 442-5418
Room C 207
I joined the Office of the President at Northeastern Illinois University (NEIU) as the Office Administrator in October 2023. In my role, I will be assisting in management of the Office of the President and provide administrative support to the President, Executive Assistant and Equity, Diversity and Inclusion Officer. I have over 25 years of executive assistant and admin experience. Prior to joining NEIU, I worked for the American Medical Association, the International TEFL Academy and the Society of Gynecologic Oncology. I am a "military brat" who has a father who served in the Air Force and a mother who taught as a Department of Defense Schools (DoDS) teacher. This gave me the opportunity to live internationally in Germany and France and develop my love of languages and travel. In addition to English, I have a passing knowledge or fluency in German, French, Spanish and Portuguese. I studied at The American University of Paris and Parsons School of Design Paris (a New School of Social Research), where I earned a BFA in Illustration. I decided to continue my education and was recently accepted into the Linguistics Graduate Program at NEIU and I start in the Spring semester of 2024. My interests and hobbies are crochet, working out, bike riding, travel, reading, observing nature, film and hanging out with my cat.
I am very excited to work at NEIU and admire its dedication to equity and inclusivity and I hope to learn a great deal from those I support!