A Confidential Advisor is a staff person trained to provide support to students who are survivors of sexual assault, dating/domestic violence, and stalking. They provide a safe and confidential space for you to feel heard and learn about your rights and options. NEIU has three Confidential Advisors to choose from. Feel free to reach out to the Confidential Advisor of your choice. The information below may help you decide who you'd like to speak with.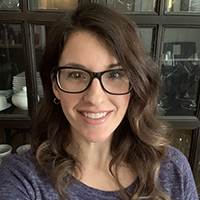 Jennifer Knuepfer
Jen is a licensed clinical psychologist and received her master's degree (M.A.) and doctorate (Psy.D.) in Clinical Psychology from Roosevelt University, Chicago. Before joining the Student Counseling Services staff at NEIU in 2015, she worked in a number of university counseling centers, including Elmhurst College, Illinois Institute of Technology (IIT), and Indiana University-Bloomington, as well as hospital and community mental health center settings. During her residency at Indiana University-Bloomington, she completed a concentration in Sexual Assault Crisis Services, where she worked with survivors in crisis and ongoing counseling and served as a member of the Sexual Assault Response Team on campus. She has a passion for working in advocacy around gender-based violence awareness and prevention, previously serving on NEIU's Sexual Assault & Violence Prevention committee and now NEIU's K(NO)W More committees. She is proud to serve as one of NEIU's Confidential Advisors on campus and is committed to providing a safe, comfortable space for all student survivors. She enjoys working with students from diverse cultural backgrounds and members of the LGBTQIA+ community.
Jen Knuepfer, Staff Psychologist
Student Counseling Services, Room B 119
Phone (773) 442-4650
Email: confidentialadvisor@neiu.edu
DeWitt Scott
DeWitt Scott is the Director of the Angelina Pedroso Center for Diversity and Intercultural Affairs at Northeastern Illinois University. He is a loving husband and father of two. Before joining NEIU, DeWitt worked at Moraine Valley Community College and Chicago State University. During his free time, DeWitt enjoys spending time with his family, reading and playing basketball. DeWitt is the tallest person on NEIU's campus, so he is impossible to miss.
Center for Diversity and Intercultural Affairs
Room B 163
Phone (773) 442-5372
Email: confidentialadvisor@neiu.edu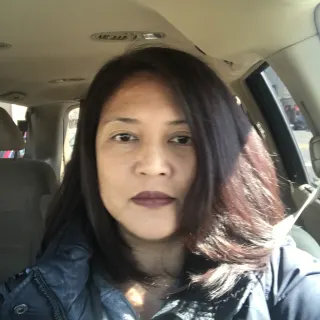 Kim Tasigchana
Kim Tasigchana is a board-certified family nurse practitioner since 2011 and a nurse for nearly 30 years. She is currently working toward her certificate in psychiatric mental health. Kim can be found by visiting Student Health Services, drop-in or by appointment. On any given day you will find her serving students in a range of healthcare capacities including women's health and wellness management for those with hypertension, cholesterol and diabetes. She has a compassionate bedside manner and a special interest in providing support to those who live with depression and anxiety. She is honored to be a confidential advisor because she is at her best when she is providing support for students so they can be successful in their academic careers.
Kim Tasigchana, Women's Health Nurse
Student Health Services, Room E 051
Phone (773) 442-5804
Email: confidentialadvisor@neiu.edu