A College of Arts and Sciences Theme Semester, Spring 2020 
Climate change has been rapidly altering our environment and, in doing so, has necessarily altered how we must think about nearly every other issue and aspect in our world, including health, racial and gender inequality, politics, economy, immigration, environmental justice, and more. We are pressed to address climate change scientifically and think about it in historical and sociological terms, in terms of the psychology of denial, as well as through art, culture, and language. 
For the Spring 2020 semester, the College of Arts and Sciences has created a curriculum with an emphasis on climate change that brings together several courses from across our programs and disciplines. The suite of courses that are part of this program aim to tackle many of these issues, dimensions, and challenges from a diverse range of perspectives and disciplinary lenses.
Schedule of Courses 
In addition to the curriculum, the College of Arts and Sciences will sponsor a series of university and public events to engage the broader community in much needed discussion and action to positively impact Northeastern, the Albany Park community, and the greater Chicagoland area. 
Read more about Confronting Climate Change
Upcoming Events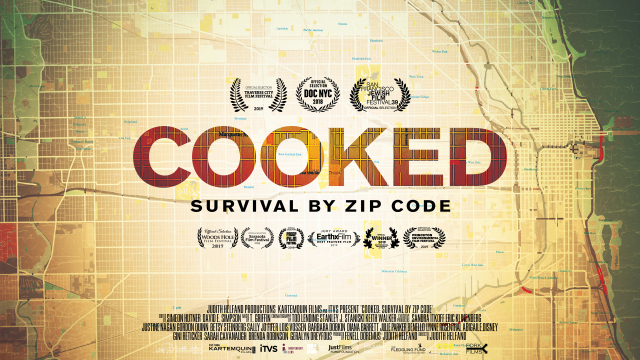 Cooked: Survival by Zip Code
Film ScreeningS and Discussion
Tuesday, Jan. 28, 2020
6 p.m.
Main Campus, Auditorium
Friday, Jan. 31, 2020
2 p.m.
Albany Park Library 
3401 W. Foster Ave. 
Chicago, IL 60625
Chicago suffered the worst heat disaster in U.S history in 1995, when 739 residents—mostly elderly and black—died over the course of one week. As "Cooked" links the heat wave's devastation back to the underlying manmade disaster of structural racism it delves deep into one of our nation's biggest growth industries: disaster preparedness. Peabody Award-winning filmmaker Judith Helfand uses her signature serious-yet-quirky-style as interlocutor and narrator to forge inextricable connections between the cataclysmic natural disasters we're willing to see and prepare for, and the slow-motion disasters we're not.
"Cooked" is an adaptation of Eric Klinenberg's groundbreaking book "Heat Wave: A Social Autopsy of Disaster in Chicago." (CookedTheFilm.com)
These free events are open to the public and co-sponsored by the Chicago Public Library as part of their One Book, One Chicago initiative. 
Chicago's Green Promise: A conversation with wbez's monica eng
Tuesday, Feb. 4, 2020
Main Campus, Alumni Hall South
More than a decade ago, Chicago made a plan to become "the greenest city in America" with ambitious environmental goals to hit by 2020. 
WBEZ's Monica Eng tracked down how Chicago did on those goals and more. She will share the answers to this and other reporting she's done on Chicago composting, recycling, yard waste, water quality and more. 
This free event is open to the public and co-sponsored by the Chicago Public Library as part of their One Book, One Chicago initiative.