Welcome, International Students!
​
INTERNATIONAL Students CAN obtain a full degree at Northeastern Illinois University with aN F-1 visa. 
Why choose Northeastern?
NEIU is one of the most diverse universities, attracting students from more than 100 countries. Small, vibrant classes and the 15:1 student-to-faculty ratio ensure students get personalized attention from our excellent faculty. This prepares students to think critically, engage in research, learn to solve problems and to become leaders, all qualities that employers seek. The AACSB-accredited College of Business and Management is just one of NEIU's many outstanding features. Others include great science programs, interesting annual conferences, and the many internship opportunities its location in Chicago provides. NEIU offers assistantships in various departments and many on-campus employment opportunities for international students. NEIU is ranked No. 1 for the social mobility of its alumni because NEIU alumni have great earning potential, thus NEIU is a great investment for a successful future.
If you are an international student, you can apply to Northeastern Illinois University's undergraduate (bachelor's) degree program, graduate (master's) degree program, or its English as a Second Language program, SAELL. 
Check out all the programs that NEIU offers!
Also, check out NEIU's location in Chicago, America's third largest city which annually attracts 55 million tourists because of its amazing shopping, museums, music, theaters, sports, and gorgeous lakefront on enormous Lake Michigan. Since the erection of the world's first skyscraper in 1884, Chicago has had a reputation for world-class architecture. Today Illinois hosts the corporate headquarters of 36 Fortune 500 companies. Learn more!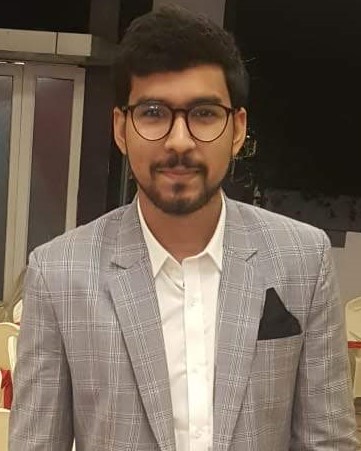 Syed Munawer Ali
International F-1 student, India
"Northeastern Illinois University was my first choice when I began my search for universities in the U.S. NEIU offers a great syllabus and plenty of on-campus jobs for international students. Adequately sized classes help me stay focused. The Office of International Programs (OIP) gave me the opportunity to design and develop the OIP web page. I have learned a lot from this task given to me and met wonderful people. Such great opportunities offered by the University will help me build my career."              
---
Apply as an Undergraduate student
Apply as a graduate student  Intensive English Program: SAELL 
International (F-1) Student Application Deadlines: 
Northeastern Illinois University has three semesters: fall, spring and summer. 
Please submit all required documents by the following dates below to be considered for the appropriate semester. 
Deadline for fall semester is June 15 (Classes begin in August and end in December.) 

Deadline for spring semester is October 1 (Classes begin in January and end in May.) 

Deadline for summer semesters is March 1 (Classes begin in May and end in August). 
---
FIND OUT IF THERE IS AN EDucationUSA OFFICE NEAR YOU 
The government of the United States welcomes students from around the world to apply to U.S. universities. For this reason, many U.S. embassies and consulates house "American Corners" and English language libraries as well as EducationUSA offices. EducationUSA offices provide many services to students who are exploring the possibility of studying in the U.S.. These services range from English language classes, to student clubs, to webinars and seminars on educational topics, and advice about how to obtain a U.S. student (F-1) visa. In some locations, the embassy officers who conduct visa interviews hold seminars to explain their processes. And in some locations EducationUSA advisors will conduct mock visa interviews. We strongly recommend that all students reach out to an EducationUSA office at the very beginning of exploring the possibility of studying in the U.S.  
FIND OUT IF THERE'S AN NEIU PARTNER RECRUiTING AGENT NEAR YOU 
Northeastern Illinois University encourages international students to apply directly to the University when possible. However, we understand there are times when additional information and/or some help might be needed from someone who understands your language and cultural needs. As a result, Northeastern works with select, reputable international recruiting agents around the world. These agents function as "in country" representatives of NEIU and help guide qualified international candidates for both our undergraduate and graduate degree programs, as well as our English language program, SAELL. 
Agents in your region:
Africa
Nigeria: British AUC Consultant

Nigeria: Royal Bright Oversees Consult Ltd 

Ghana, Nigeria, Kenya and beyond: FindAdmission
Asia - South
Bangladesh: TPNL: The Professional Network (Also serving Mauritius, Nepal and Sri Lanka.)

India: Canam Consultants Ltd. (Also serving Kuwait and the United Kingdom.)

India: Career Mosaic Pvt. Ltd. (Also serving Nepal, Sri Lanka, Thailand and Vietnam.)

India: PacASIA Services, Pvt. Ltd. (Also serving Bangladesh, Nepal and Sri Lanka.)

India: Valmiki Group

India: Shiksha

India(Hyderabad): AVR Consultants 

India: EEC India

India: GeeBee

India: Kanan International

India: Nexus Consultants

India: Study Metro

Pakistan: Education Concern

Pakistan: IQRA Consultants
Asia-East
China: LTU International Student Service Corp. (check)

United World, LLC.

Wiseway Global, Co.

Vietnam: FourDozen

Vietnam: Elite Education

Vietnam: Skyler, Ltd.
Middle East
Jordan: Yes, Atlas (Also serving Bahrain, Egypt, Iraq, Kuwait, Palestine, Saudi Arabia, Syria, and the United Arab Emirates.)
Some fREQUENTLY ASKED QUESTIONS (FAQs):
Q: What is F-1 student status?
A: F-1 student status is the nonimmigrant classification granted to individuals whose primary purpose for residing temporarily in the U.S. is to pursue full-time academic study. One of the most important obligations to maintain F-1 status is to be enrolled full-time in an accredited academic institution (i.e., a minimum 12 credits for undergraduate students, and nine credits for graduate students). 
Q: Do I have to change my visa status to that of an F-1 to be a student? 
A: If you are already in the U.S., depending on your current visa status, you may be able to study full-time or part-time. In other cases you cannot study at all until you are approved for F-1 visa status. Go to
Nonimmigrants: Who Can Study?
 to determine your eligibility. Find out more on
change of status
.
Q: Is a change to F-1 status the same as the F-1 visa? 
A: No! F-1 status only permits you to remain in the U.S. in order to study full-time and get the benefits of F-1 status during the duration of your study. If you change to F-1 status and travel outside the U.S., you will be required to apply for an F-1 visa at a U.S. embassy/consulate before you travel back to the U.S. to resume studies. Approval for a change of status within the U.S. does not guarantee that the U.S. embassy outside the U.S. will issue an F-1 visa. Citizenship and Immigration Services and the Department of State function autonomously and both agencies make decisions independently of one another. 
Q: Am I eligible for a change to F-1 student status? 
A: To be eligible, you must be maintain your current nonimmigrant status and present an unexpired Form I-94 to Citizenship and Immigration Services. Go to Nonimmigrants: Who Can Study? to determine your eligibility. If you are eligible you can change to F-1 status once you have been accepted to NEIU, then you will receive an I-20 Form to begin the F-1 process.