Northeastern Illinois University (NEIU) and the Prison + Neighborhoods Arts/Education Project (PNAP) are excited to sponsor the first cohort of Learning Fellows. Each of the Learning Fellows receives a financial award, as well as academic support from PNAP; they are current students at NEIU who will help to create events on campus, around the city of Chicago, and at Stateville Prison over the next two years. These events will highlight the importance of education as a human right for all, while providing multiple constituencies the opportunity for dialogue around education in prison, prison abolition, alternatives to prison, and related topics.
Third Cohort (Appointed January 2022)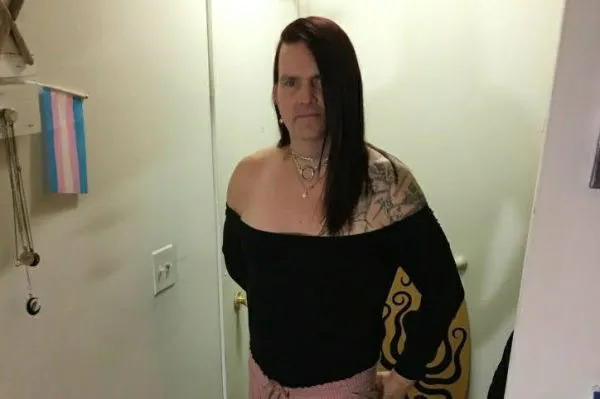 Samantha Dunn was born in Lincoln, Rhode Island, on Jan. 24, 1976. She was raised within two dysfunctional families. Throughout her childhood, she questioned who she was and what she wanted to be. These questions stemmed from the many traumatizing events she survived growing up. Samantha always wanted to do something to help other people, especially the less fortunate. Unfortunately, college was never in her sights due to family dynamics and financial status. Therefore, in the spring of 1994, she chose to enlist in the U.S. Army in hopes of getting an education, so she could fulfill her goal of helping others.
While Samantha was at basic training, her grandmother passed away. She was the glue for that side of the family, and it showed when family members went their separate ways, and Samantha was told that she wasn't welcome in that part of the family anymore. Her family would consist only of her mom, her mom's husband, and her sister for quite some time. Though she continued to make it in the Army, she realized it wasn't for her, and she was honorably discharged in 1998. After that Samantha began working in the service industry—cooking, factories, construction, etc. She worked at least two jobs while still doing weekend drills in the Army National Guard until November 1999, when she decided to move to Alabama. 
After moving to Alabama, Samantha tried to find some form of acceptance. She was still questioning who she was and what she wanted to do. She worked herself up into management positions at multiple jobs over the years, but was also involved in many unhealthy relationships, and rather than getting out of these relationships, they destroyed her career. After three marriages and multiple jobs, Samantha finally began to live for herself. She had a job she loved and a partner that accepted her for who she was. The problem was that she had an addiction, and in October 2011 was sentenced to 97 months in prison. In February 2012, Samantha surrendered to the prison system.
While in prison, she had the opportunity to reflect on her life, the poor choices she had made, and the harm she had caused others. She also realized who she truly is on the inside and took steps to begin the transition process. Samantha signed up for many self-development courses (anger management, stress management, etc.), as well as a residential Cognitive Behavioral Therapy course, so she had the chance to learn how to manage her thoughts, feelings, and behaviors. She also began fighting for the rights of trans individuals, as well as other LGBT and oppressed people within the prison system. 
Samantha was released from prison in May 2019 and relocated to Chicago with the help of family and friends. Since moving to Chicago, she has worked as a chef at a local restaurant in Rogers Park called Smack Dab. She has been there for 2 ½ years now and is loving every minute of it. She uses this opportunity to educate individuals about self-growth—motivating people to be the best versions of themselves, showing them that they can be anything they want to be. Samantha has also been working with a national non-profit organization to build bridges between the larger society and incarcerated people. She has spoken at events about the oppression of the incarcerated, as well as LGBT people in general. 
Samantha's goal is to get a degree in Social Justice Advocacy, and she also wants to study psychology, in order to give hope to those who have felt that nobody would ever listen to, help, or fight for them. She wants to teach society that, though our skin tones may be different and our sexuality and identity may not be same, inside we are all people, and we should all have the same rights. Samantha reflects: "I know I made many poor choices over the years. I regret the fact that I have hurt and embarrassed my family, as well as many other people throughout my life. I also know that, if society were more balanced, my life's outcomes would have been different."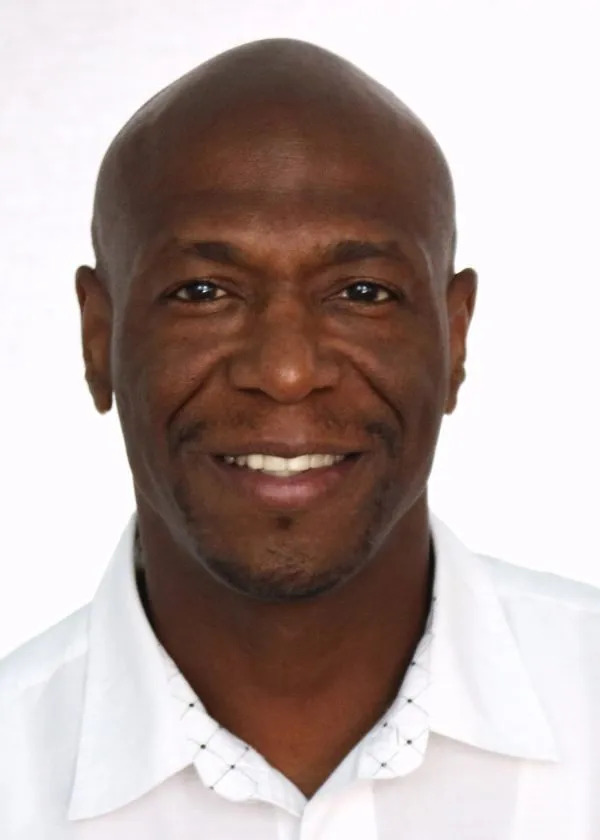 Richard Rowe is a Senior Program Manager with the Corporation for Supportive Housing (CSH), where he co-leads CSH's National Justice work. He has over 20 years of professional and lived experience in this area. In his role as Senior Program Manager, he provides TA support, training, and input for reducing barriers to housing. Richard began his work with CSH in 2017 as the lead Collaboration Manager for Housing Supports for Families in Transition Program in partnership with the Department of Family and Support Services, Chicago Public Schools, the Office of the Mayor, and the University of Chicago's Urban Labs. He helped to implement Chicago's Coordinated Entry System for families with children. 
Prior to joining CSH, he was the Manager of Clinical Operations with Heartland Health Outreach (HHO), where he oversaw day-to-day operations of programs serving people with lived experience of homelessness. He led a diverse team of professionals to new levels of success in services designed to meet short and long-term needs. This included producing measurable outcomes and tangible results through the delivery of housing, healthcare, addiction treatment, behavioral health sciences, and health care management. 
Subsequent to Heartland, he was a Supervisor of Community Specialty Services, with six direct reports on access to healthcare and social services among homeless families with children and individuals with complex medical and mental conditions, substance use disorders, and justice involvement. In addition, he provided operations and consulting support to A Safe Haven Foundation, where his primary responsibilities centered on Addiction Treatment and Affordable Housing.  
Richard has extensive experience at both the program and senior leadership levels. As a result, he has been nominated or appointed to serve on a number of key boards and committee seats. He's an active participant in Chicago's Continuum of Care (CoC), having held several leadership positions in Chicago's CoC, including three terms as Board Chair. He has dedicated many hours to volunteer work with the following organizations:
Next Steps, NFP Board President: 2018-present

All Chicago Lived Experience Commission, Leadership Team: 2010-present

The Illinois Reentry Council, Housing Workgroup, Co-Chair: 2021-present

Chicago Continuum of Care, Board Chair: 2013, 2016, and 2021

Chicago CoC, Executive Board Member, and former Treasurer, Secretary: 2013-14

Chicago Low Income Housing Trust Fund Board Member, Mayoral Appointment: 2018-19

Chicago Torture Justice Center, Board Member: 2017-19

Bickerdike Redevelopment Corporation Board Member, Vice President: 2014-16
Richard's honors include the University of Chicago Jane Addams Center for Social Policy and Research Community Achievement Award (2014) and the All Chicago Partner of the Year Award (2012). He holds an associate's degree in Liberal Studies from Lakeland Community College and is currently completing his bachelor's degree at Northeastern Illinois University. 
Second Cohort (Appointed August 2021)
Willette Benford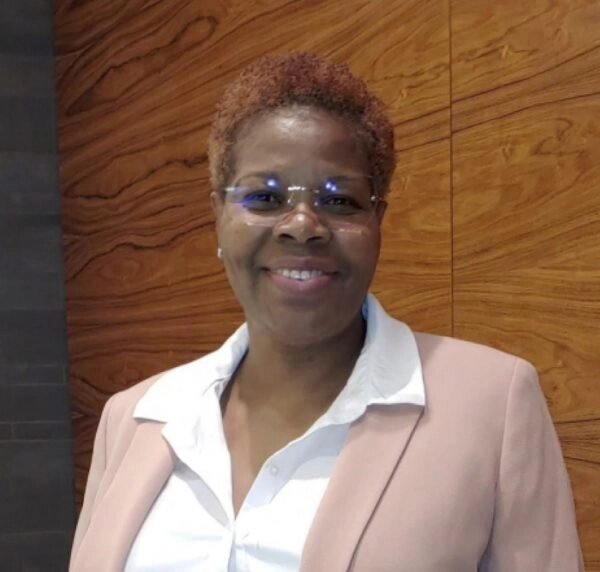 Willette Benford's initial relationship with education was peppered with love and hatred. Growing up, she came to believe the lie that she could not learn. She began to hate attending class and ultimately dropped out of school in the ninth grade. During a period of incarceration, she was tested for school placement because it was a requirement. When she received her scores, she found that she had tested higher than anyone in the class. Thirty days after the test, she had her GED. This was only the beginning. Willette's appetite had been whet. She finally realized that learning was something she possessed the intelligence to do and was quite capable of. From that point, she began to take every class available within the system. She attended classes for every available certificate, from cosmetology to business management and building maintenance. She ultimately acquired her associate degree. As time went on, school was taken out of the equation because the classes she needed to acquire her bachelor's degree were no longer available.
While practicing her faith as a Christian, Willette began to teach Bible study. She did this for 13 years, becoming an ordained minister in 2007. In 2019, she started to work downtown at City Hall as a legislative assistant; she did that for about a year, switching jobs during the pandemic. In July 2020, Willette was offered the position as Decarceration Organizer for Live Free Illinois. Live Free is a faith-based organization, and she is responsible for organizing faith leaders, formerly incarcerated individuals, and community leaders around the issues that affect their communities. Last year her supervisor asked if she thought about going back to school. Needless to say she had not, yet at that moment the seed was planted.
As Willette began to think about completing her bachelor's degree, she reached out to NEIU to inquire about classes and was connected with an amazing advisor who has supported her every step of the way. The support continued even when she did not enroll during the summer semester because of uncertainty. This fall she decided that she would no longer postpone enrollment and took the leap and enrolled. Willette was accepted as a senior, with 91 transferable credits. That was one of the most exciting pieces of news, since it meant that all of the inside work had eventually paid off. Past life experiences have made Willette think about studying theology, however, her path into the criminal justice reform space has her contemplating justice studies, too. (Mercy and justice, the two areas we can all benefit from.) In five years Willette would like to be a homeowner, have a master's degree, while consulting and advising on reentry issues as an expert in the field, alongside a team of justice-impacted women that have been educated, activated, and politicized to do the same and are leading in these spaces.
Kevin Blumenberg
Kevin Blumenberg is a citizen returning home after spending approximately 30 years in prison. If our environment educates us, it can also miseducate us, and we can become a product of that environment. After going through his own personal transitions, Kevin didn't want his experiences to become a disease to himself or others. In order to help others change in positive ways and to learn from his experiences, he realized he needed to build on his education so he could come back to his community and others like his to help others avoid the mistakes he once made.
Currently, Kevin works as a community navigator for a company called Acclivus, helping others get their criminal records expunged, find jobs, and get back in school. He also works for The People's Lobby, with its Mass Liberation squad, fighting for the people's rights and winning the Pretrial Fairness Act. And Kevin is helping Parole Illinois to bring back parole for people who have natural life sentences and have served 20 years. He works to convince state senators and representatives to aid in this fight. He's also talking to commissioners to try to get American Rescue Fund money into the communities that need it most.
Kevin has credits toward his associate's degree and eventually would like to obtain a master's degree in Public Policy. He wants to create programs to help communities thrive in positive ways towards betterment, etc. In five years, he would like to have his own 501( c)(3) established and be in a position to help communities throughout the state.
Kevin Gardner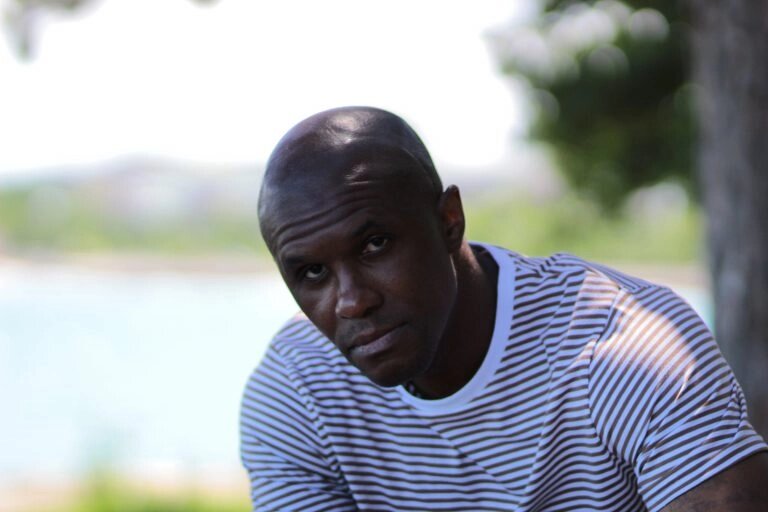 Kevin Gardner (also known as Orion Meadows) is a Slam Performance Artist, activist, and author. He is currently a student at Northeastern Illinois University, participating in the University Without Walls program. He chose NEIU because he wanted the opportunity to trace his own path, pursuing something that interests him as an individual, but that also would provide a service to his demographic: the urban/hip-hop community. He has declared Urban/Hip-hop Aesthetics and Culture as his major, because as a youth he was molded by these cultural aesthetics, which continue to have a profound impact on his life. They have become ubiquitous among urban youth, and he feels the need to tap into them as a resource for educating, raising awareness, and sparking creativity in the communities where such aesthetics and culture are prevalent. Besides being a UWW student, Kevin works as a residential aid at The Pioneer House, which is a residence for homeless veterans and returning citizens. It is the vision of Eddie Beard, who devoted himself to providing shelter and better living conditions for the less fortunate people in the community.
As a creative artist and member of the hip-hop community, he has always been driven to go beyond the boundaries others have attempted to set for him. This was something he was compelled to do while incarcerated, when he tried to finance his own higher education but was denied by the prison administration. Instead of becoming discouraged, he was motivated to pursue education informally. He was infuriated, and out of sheet defiance, he aspired to acquire as much knowledge and education as he could to show the system that the fire burning in his soul was zealous and no authority was powerful enough to stifle his development. This was his enrollment in a "University Without Walls," long before he'd been informed about and admitted into Northeastern's program. To Kevin, the universe was his university, and he sought to allow his mind to venture far out into the boundlessness of the macrocosm, as he endeavored to harness the creativity of his imagination and develop his skill as a writer. He found liberation through education, honing his craft, and using it to assist others in attaining liberation for themselves. As time progressed, he began publishing his work.
Kevin's goal is to elevate the aesthetics of the culture he was reared in, which have had such an impact on him, his contemporaries, and innumerable urban youth today. He hopes to contribute to the understanding and appreciation of cultural aesthetics of hip-hop, as an ambassador and practitioner of the urban literary arts, building an establishment where the people in the community will be immersed in the wondrous glory emanating from the creative expressions of their beautiful minds. This will be a beauty they can look upon and be proud of for generations, passing it along to posterity to preserve with dignity.
Pablo Mendoza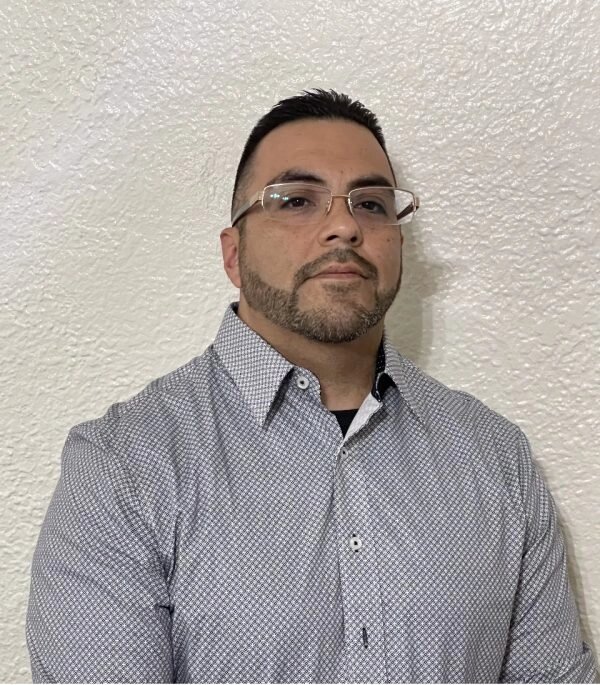 Pablo Mendoza is currently a Research Fellow for the Prison + Neighborhood Arts/Education Project. He creates evaluation tools to answer the burning question: Is a community space that bridges the divide between incarcerated folks and their communities on the outside something that is needed/necessary? He has devised and implemented several evaluation tools to get at this question. Pablo is also using his lived experience to inform the development of the community space, particularly in terms of the traumas suffered by systems-impacted folks. He researches other organizations in order to be in community with and informed on best practices in the field of trauma-informed care.
The educational pathway that led Pablo to this moment involves the Education Justice Project. This in-prison higher education program introduced him to critical pedagogy, which changed his life forever. Because of this concept he was motivated to exercise his agency and advocate for the voiceless.
Pablo's five-year goal is to finish his bachelor's degree so that he can open a halfway house for returning citizens. He hopes to have a facility where folks can get on their feet and obtain the skills necessary to succeed in life. He will focus on immediate needs, like housing, to assuage their anxieties, also allowing for programming to deal with the trauma that contributes to recidivism–in short, taking a holistic approach to reentry.
Pablo's interests are not tied to monetary gains. He aspires to create as much change as his efforts will allow and hopefully a bit more. His desires are tied to the youth of our communities because they will be the ones who will keep the ball rolling forward. Pablo strives to remove the stigma of poverty. He knows that is a lofty goal, but what is a dream if not something big? He would like to know that he contributed something to this world besides pain and sorrow. His dream is to bring about healing. Healing is something that is necessary but too rarely sought after or thought of. He hopes to change that.
Kilroy Watkins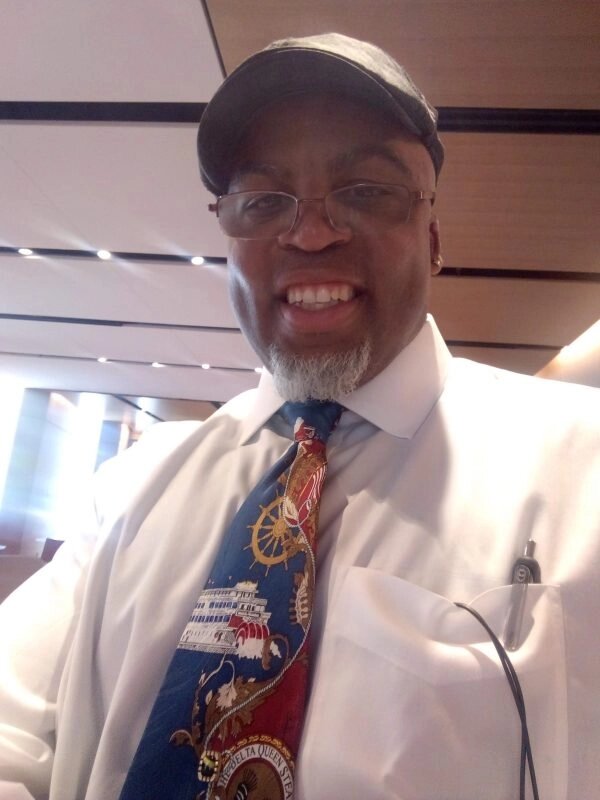 As a young African American male, Kilroy Watkins was targeted by the late Lt. Commander Jon Burge and his officers, who tortured him into signing a false confession back in 1992. Said false confession eventually resulted in a guilty finding by the court and a sentence of nearly 60 years. Kilroy knew early on that in order to prove his innocence he must learn the law and how the criminal justice system works. This was the start of his journey back to school to acquire his GED and then to enroll in college, to obtain his paralegal certification. Kilroy's paralegal certificate allowed him to obtain employment in the prison law library, to work on his case, and to continue his college education towards a degree. In his nearly 30 yrs of incarceration, he worked in five institutional law libraries and assisted thousands of his peers with appeals, grievances, civil lawsuits, and exonerations.
Kilroy now works as a Community Fellow with the Human Rights Lab at the University of Chicago. The Human Rights Lab is actively engaging communities, students, and scholars on the crises of mass incarceration and racialized policing. He has also worked as a member of the Advisory Council of the University of Illinois Education Justice Project Reentry Guide Initiative. Kilroy now aims to acquire his undergraduate degree, which will help him with his professional goal to open Freedom Schools, which would be led by torture survivors, formerly incarcerated people, and their family members. The Freedom Schools would serve the needs of the community and address social issues that have had an enormous impact on communities of color, who are often underrepresented and over-policed. The five-year plan would be to expand the Freedom Schools throughout the City of Chicago and pave the way to Freedom Houses for formerly incarcerated men and women, to help with their reentry skills and relationship building with family and friends.
First Cohort (appointed January 2021)
Eric Blackmon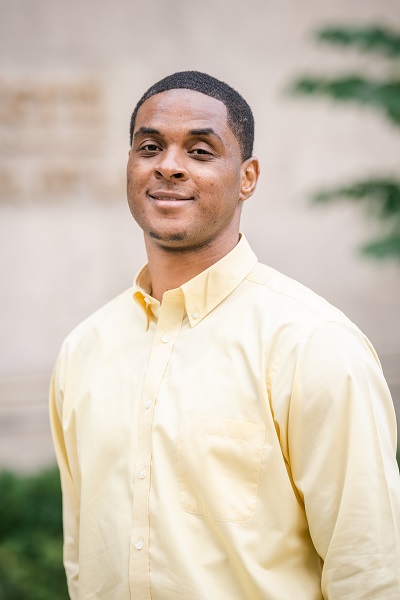 Eric Blackmon is a paralegal with the Roderick and Solange MacArthur Justice Center at Northwestern Pritzker School of Law. In this role, he works alongside attorneys representing clients through complex civil litigation. Eric also works with the University of Chicago's Pozen Center Human Rights Lab, where he takes part in shaping the minds of the next generation of activists, and assists with organizing and supporting many social justice events. He sits on the boards of several organizations, including the Chicago Torture Justice Center and the Justice Renewal Initiative.
Eric was wrongfully convicted and served 16 years in prison, during which he began his paralegal studies. While he has received the necessary credentials to serve as a paralegal, much of Eric's legal education was obtained independently. His quest to help not only himself, but others imprisoned with him, led him deeper into the law. Eric was released from prison in 2018, was exonerated in 2019, and earned his certificate of innocence in 2020. He has continued his educational path, is currently completing his bachelor's degree at Northeastern Illinois University, and plans to attend law school in the near future.
Eric is regularly invited to speak about his work and life experience. He has presented at the College of DuPage's Constitution Day alongside his attorney, the late Karen Daniel. He has also spoken with local high school students at their Martin Luther King Jr. event, in addition to addressing groups at Northwestern University, Roosevelt University, the University of Chicago, and various detention centers throughout the city.
Raphel Pierre Jackson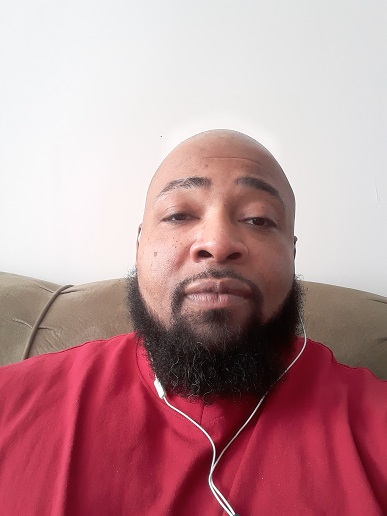 Raphel Pierre Jackson was incarcerated at the age of 16 and served more than 26 years in prison before he was released in 2020. For nearly three decades, he experienced a range of challenges and epiphanies; and, in that least likely of places, he discovered an appreciation for knowledge. At that time of his life the gang he belonged to had written laws, codes of conduct, and life philosophies all wrapped up in the term "literature"; that's when he became interested in deconstructing and reconstructing knowledge.
He started to attend Adult Basic Education (ABE), and eventually would attain the Adult Basic Education Certificate, as well as a G.E.D., an Associate in Arts and Science, a Substance Abuse Counselor Training Certificate, Horticulture Certificate, as well as a Construction Certificate. He also facilitated trauma circles, cognitive behavioral therapy groups, as well as public health groups addressing STI prevention. And he participated in many graduate-level courses through the Educational Justice Project.
Raphel now serves as the Hospitality Manager and Navigator at Precious Blood Ministry of Reconciliation. His responsibilities include developing trauma and peace circle programming and life skills lessons like financial literacy. He is also responsible for managing the re-entry house, which consists of case management, facilitating house meetings, making sure that tenants have things like updated resumes, Social Security cards, birth certificates, job training, mental health resources, and employment resources. His long-term professional goal is to practice program development and evaluation, specifically focusing on inner-city programs that address trauma and violence, and eventually opening an evaluation firm. After acquiring a bachelor's degree, he intends to pursue a doctorate in Community Psychology or Social Work.
Joseph Mapp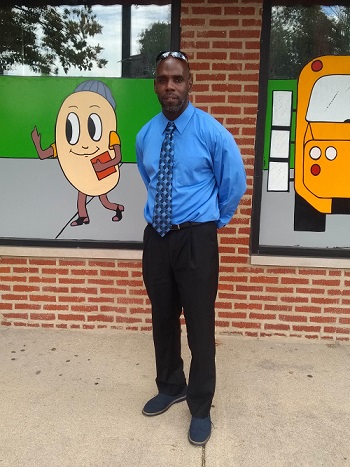 Joseph Mapp is a Restorative Justice Practitioner who is passionate about ending mass incarceration and turning the "school to prison pipeline" on its head by engaging in "prison to school" work. As a returning citizen who was incarcerated for nearly 27 years, Joseph has experienced firsthand the transformative power of education.
While incarcerated, he received two associate degrees, three vocational certificates, a Substance Abuse Counselor Certificate, and volunteered for over 10 years as a peer educator, facilitating adult literacy classes and several cognitive behavioral programs. Joseph wrote a proposal for a program that is now known as Community Anti-Violence Education (CAVE), a trauma-informed peer-facilitated program still utilized today in adult and youth facilities throughout the state. He also co-founded Language Partners, a nationally award-winning peer-led English as a second language program.
Following his release from prison, he continues this work as a Re-entry Case Manager for Precious Blood Ministry of Reconciliation, a faith-based restorative justice organization. Joseph's responsibilities include supporting returned, formerly incarcerated citizens, community engagement, and policy advocacy. He collaborates with other organizations, including New Life Centers, to offer mentorship and trauma-informed education to incarcerated young men and juvenile detention facilities. In addition to this work, he volunteers for several organizations that are fighting to improve the conditions of those who are incarcerated, such as the Illinois Coalition for Higher Education in Prison, Communities in Dialogue, and People's Liberty Project. Joseph is currently pursuing an undergraduate degree at NEIU, where he also plans to obtain a master's degree in Business Administration.
Chris Patterson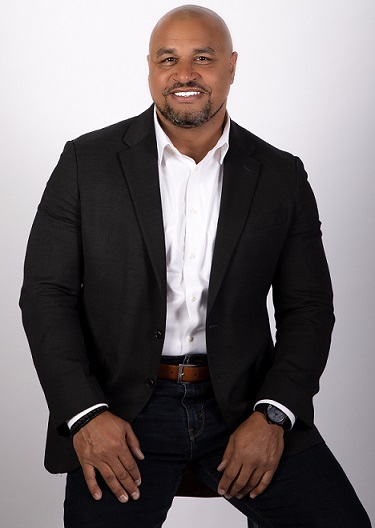 Chris Patterson is the Chief Program Officer for Friends of the Children-Chicago, a program designed to support children and families in the Austin and North Lawndale communities. He also works with Chicago's largest violence intervention efforts, READI Chicago and Community Partnering 4 Peace. Chris was a co-founder and Senior Director of Programs and Policy for the Institute for Nonviolence Chicago. He previously worked as a Community Organizer/CeaseFire Illinois Program Manager with ONE Northside, then as the Associate Director of Organizing for The Community Renewal Society.
With community leaders and organizing partners from around Chicago, Chris has worked tirelessly on several key bills to allow formerly incarcerated people employment access previously denied to them. These bills include: HB5701, the bill known as "Ban the Box"; SB42, the bill which allows people with records to work in the healthcare industry; and HB5973, which allows people with records the opportunity to work in fields not directly related to the past crime committed (e.g. Chicago Public Schools and Chicago Park Districts).
Chris is the author of "21: The Epitome of Perseverance," a memoir in which he details the steps he took to reverse a lifetime of bad decisions. He uses his experience and talents to address root causes of violence, and he mentors men and women who are at risk of incarceration, who are at risk of being harmed or harming others. Chris is pursuing his bachelor's degree at Northeastern Illinois University in the University Without Walls program so he can continue work in non-profit spaces, making Chicago safer for those who live here.
Colette Payne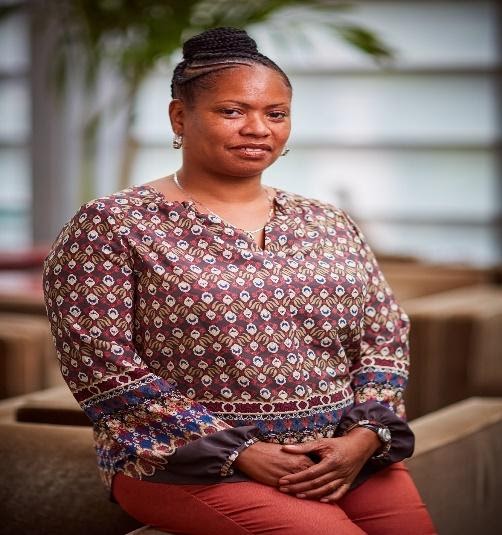 Colette Payne is a Policy Associate at Cabrini Green Legal Aid. She started out as a coordinator for the Visible Voices program, which provides women with the tools to say 'no' to recidivism and 'yes' to life. Participants meet bi-weekly to share personal challenges, ideas, strengths, and hope with one another. Colette is also an organizer and much sought-after public speaker, and she shares her story with others to create change. She is also a consultant for the Women's Justice Institute, whose mission is to reduce the number of women in prisons in the state by 50 percent. (She was the first formerly-incarcerated woman to serve in this role in the United States.) Colette helped create a report from the findings and The Women's Correctional Services Act was passed.
Colette's educational pathway started as a young child. Her parents stressed the importance of education and sent Colette and her siblings to Catholic school, despite living in poverty. However, after being incarcerated at the age of 14, she felt discouraged about going back because she was too far behind. After spending time in jails and prison, she went to Grace House, a halfway house with an adult high school program. She received her high school diploma there at the age of 34. After another period of incarceration, she was released and then started school at Harold Washington Community College, eventually transferring to the University Without Walls program at NEIU, where she is working towards her bachelor's degree. Once she receives her bachelor's degree, she plans to either attend law school or pursue a doctoral degree.