The 82 is the Creative Writing minor's reading series, featuring distinguished Chicago writers of all genres, Northeastern faculty members and Northeastern student writers. The series hosts four to six events per academic year, and is named after the CTA's Kimball bus line, which gets many Chicagoans to our Main Campus and El Centro locations. 
Upcoming Events
Lit & Luz festival: A reading and conversation with poet Rocío Cerón
3 p.m. Wednesday, Nov. 3
Via YouTube streaming
Please join us on Wednesday, November 3 at 3 p.m. for a virtual bilingual performance and conversation with Mexican poet and multimedia artist Rocío Cerón! The stream will take place on YouTube; click the link to watch the event at the appointed time.
The event is sponsored by the English and World Languages & Cultures Departments. It is in partnership with Lit & Luz an annual international cultural exchange festival which organizes events with—and collaboration between—writers and artists from Chicago and Mexico.
There will be an on-campus screening room (Room LWH 3094) with limited occupancy. If you are interested in screening the event on campus, or have any other questions, please contact Amanda Goldblatt, at a-goldblatt@neiu.edu.
The 82: Student Writers End of Semester Reading
5-6:30 p.m. Thursday, Nov. 18, 2021
Via Zoom
Hosted by Olivia Cronk (o-cronk@neiu.edu) and the Creative Writing Minor/English Department
Connect via Zoom 
Passcode: THE82
Get excited for the Creative Writing Minor's Biannual Student Writers Reading! Come celebrate the hard, great work you've been doing all semester long and take part in our special community. 
The student writers to be featured will be announced the week prior to this event.
Past Events
The 82: Writers Reading
5 p.m. Tuesday, April 6
Via Zoom
Guest Writers/Speakers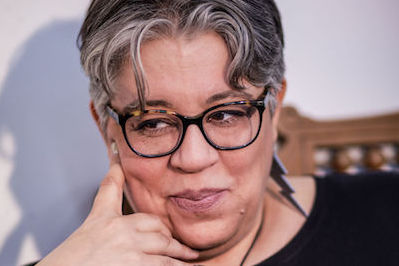 Tara Betts
Tara Betts is the author of "Break the Habit," "Arc & Hue," and the forthcoming "Refuse to Disappear." In addition to her work as a teaching artist and mentor for young poets, she has taught at several universities, including Rutgers University and University of Illinois-Chicago. Recently, she taught poetry workshops for three years at Stateville Prison via Prison + Neighborhood Arts Project. Tara is Poetry Editor at The Langston Hughes Review, and is also in the process of establishing the nonprofit organization The Whirlwind Learning Center on Chicago's South Side.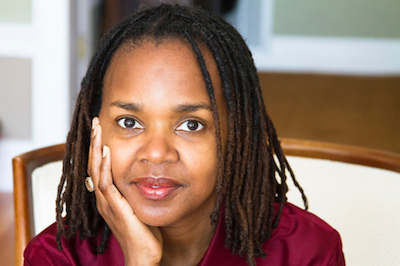 Audrey Petty
Audrey Petty writes fiction, poetry and creative nonfiction. Her stories have been published in such journals as African American Review, StoryQuarterly, Callaloo, and The Massachusetts Review. She is the editor of "High Rise Stories: Voices from Chicago Public Housing" (Voice of Witness/McSweeney's) and co-editor of "The Long Term" (Haymarket Press). She has taught extensively in the fields of African American literature and creative writing. Formerly on faculty in the Creative Writing Programs at University of Illinois at Urbana-Champaign and Knox College, she currently directs the Odyssey Project at Illinois Humanities.
Michael Zapata
Michael Zapata is a founding editor of MAKE Literary Magazine and the author of the novel "The Lost Book of Adana Moreau," winner of the 2020 Chicago Review of Books Award for Fiction, finalist for the 2020 Heartland Booksellers Award in Fiction, and a Best Book of the Year for NPR, the A.V. Club, Los Angeles Public Library, and BookPage, among others. He is the recipient of an Illinois Arts Council Award for Fiction and the City of Chicago DCASE Individual Artist Program Award. He is on the core faculty of StoryStudio Chicago and the MFA faculty of Northwestern University.
Contact Us