Alumni News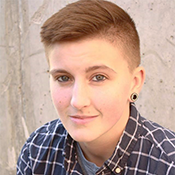 Becca Peterson
Becca Peterson graduated with a B.A. in English Secondary Education in Spring 2019, at which time NEIU was proud to have her as Commencement Speaker for the graduation ceremony.  She immediately began putting her degree to use, landing a teaching job at Muchin College Prep, teaching 11th grade American Literature, and AP Lit and Composition.
Of her profession, Becca states: "The teacher is a translator in a sense ... It's not that the student is incapable of reading and understanding the material, but talking about it gives a better understanding. I love talking about it to help students get a better understanding of what literature is about."
Matt Kiefer
Matt Kiefer graduated from NEIU back in '06 and has been making his mark in online journalism ever since. Matt has worked at the Chicago Reporter since 2016 as Data Editor. Two of his signature accomplishments while there have been the creation of FOIAMail - open-source framework to automate and manage large-scale Freedom of Information Act requests - and also helping to develop Chi.Vote, a collaborative voter guide to Chicago municipal elections. 
In May 2019, Matt was awarded a John S. Knight Journalism Fellowship at Stanford University. He will study technology applications in the area of open records laws to monitor civil and human rights.
"NEIU helped to focus my literary analysis skills during my undergraduate studies. English professors challenged me to think critically in ways that prepared me well for a career in journalism."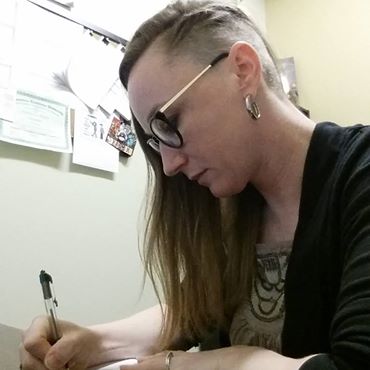 Chrystyn Hart-Albarado
Chrystyn Hart-Albarado attained a double B.A. in 2008 from NEIU, in English and History. While at NEIU, she did research under the McNair Scholar Program, mentored by Dr. Brad Greenburg, to further her ultimate goal of pursuing a Ph.D. As a result, Chrystyn went on to obtain an M.A. in Literature at the University of Alabama, and has recently (Spring 2019) been accepted into the English Ph.D. program at the University of Louisiana at Lafayette.
While continuing her post-baccalaureate achievements, Chrystyn has taught in Louisiana at several community colleges and also at Southeastern Louisiana University.
Chris Castillo
Chris Castillo graduated from NEIU in 2013 with a B.A. in English, followed by an M.A. in 2015. He is now working on his dissertation at the University of Wisconsin (Madison) on Hip-Hop Culture in the Bronzeville neighborhood on the South Side. In 2018 Chris returned to NEIU to teach the summer offering of ENGL 369: Latin/Latin American Literature and Culture, and in Summer 2019 he is teaching his own exciting new multi-modal course, ENGL 374H: Hip-Hop Composition.
Cameron Custard
Cameron Custard earned her B.A. in English from NEIU in 2014, and went on to attend DePaul University College of Law on a full scholarship, graduating in 2018. While at DePaul, she made her mark by serving on the DePaul Law Review Editorial Board, publishing her article "Installment Land Contracts & Low-Income Homebuyers in Chicago: A Call for Legislative Reform," and finishing first in her class.
Cameron received a post-graduate legal fellowship (Public Interest Law Initiative Fellowship) from the ACLU of Illinois and, having completed that, joined the firm of Kirkland & Ellis as an Associate in October 2018. She has since joined the firm of Loeb & Loeb LLP, where she specializes in advising clients on trust and estate matters. Cameron continues her pro bono work with the ACLU and is a member of their Next Generation Society. She also does pro bono work for the ACLU's Judicial Bypass Project.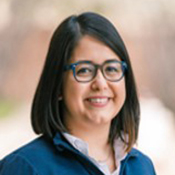 Kristina Garcia
Since earning her Bachelor of Arts in English from Northeastern Illinois University in 2012, Kristina went on to earn her master's in Higher Education from Loyola University Chicago in 2014. During her student tenure at NEIU, Kristina was a key founder of two rollicking student groups, the "Werd Nerds," and the "Divine Order of Literary Tortoises." While completing her graduate study, Kristina served as a Program Coordinator with NEIU's Office of Student Leadership Development, advising student organizations and overseeing the Leadership Pathways Program. From 2014-2017 Kristina worked as Coordinator for Off-Campus Student Life at Loyola University Chicago, responsible for managing programs and resources for Loyola's commuter and resimuter populations. She is now the Associate Director for Commuter Student Advocacy and Student Engagement at UIC.
"While in my graduate program, I served on two research teams--one for an upcoming leadership text and one for a study examining the experiences of women of color at a predominantly white institution.  My experience as an English major was incredibly helpful throughout these experiences!"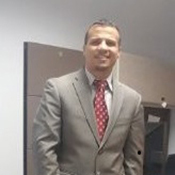 Emanuel Cruz
After taking his bachelor's degree in English at NEIU in 2009, Emanuel Cruz aimed high--at the Federal Aviation Administration. He has been with the FAA since 2010, first as a Program Analyst, and then in 2017 as Acting Branch Manager for the FAA's Unmanned Aircraft Systems Office--meaning he got to work with drones! His work has included providing detailed analyses and recommendations to executives on policies and procedures, bringing his skills at technical writing and editing into play.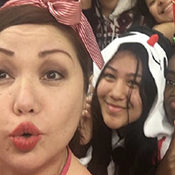 Mimi Cross
"I graduated from NEIU in 2014, majoring in English/Secondary Education. During my time at NEIU, I presented at the annual literary symposium, placed second and 'most unusual' at the talent competition, and won a $10K scholarship from Muhammad Ali for my essay on how to incorporate Japanese teaching strategies into inner city schools in Chicago. After graduation, I decided to teach in Japan. My students there also shaped my life with wonderful memories. Two years in, I received an email from the principal at Steinmetz wondering if I would be interested in teaching at his school. He had heard about me through NEIU's network of schools.
I didn't decide to go into teaching until my early 30s, and I am SO happy that I did! Being with my high school students at Steinmetz College Prep on the Northwest Side of Chicago brings me such joy and purpose in life. The professors at NEIU were vital to my development as a teacher and opened so many doors for me. I had a vision of what I wanted to be and they gave me the knowledge, confidence and opportunities to gain so much more. Life has so many unexpected twists and turns! I truly feel indebted to NEIU for the happy place I am in today."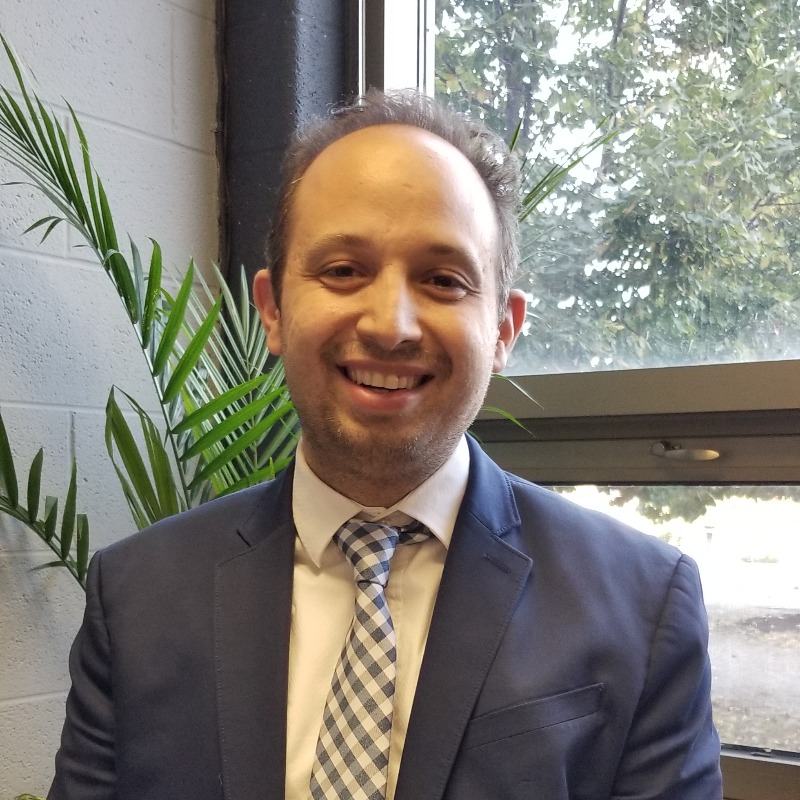 Derrick Colon
Derrick Colon earned his B.A. from Northeastern in 2005 and is definitely using his degree where it will do good––in his community.  He is currently an Attendance Dean at Benito Juarez Community Academy in Chicago's Pilsen neighborhood, where he also coaches the Sophomore Boys' basketball team. He also finds time to return to NEIU to rehearse and perform with the Opera Workshop.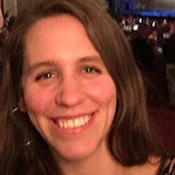 Valerie Poulos
Before coming to NEIU, Valerie attained her B.A. in Human Geography and Political Science from the University of Wisconsin and a master's in Urban Planning and Policy from the University of Illinois at Chicago. Her continued passion for education led her to NEIU, where she took graduate level English courses as part of the Teacher Certification Program, receiving a "Future Teacher" Award at the English Department's May 2019 awards ceremony. Soon after, she was hired as an English/Language Arts teacher at Roald Amundsen High School.