The English Department works with joy and vigor to create a vibrant and creative intellectual environment on campus through exciting programming, orientations to guide our students into graduate schools and careers, and rip-roaring social events.
Please check this page regularly to keep up with department happenings, which are almost always open to the broader community and public.
Upcoming Events
The 82: Student Edition - Fall 2023
3:00-4:00 p.m. Thursday, Nov. 30
Main Campus, Room LWH 2005
Come join faculty and fellow students (including the Writing & Literary Collective) to hear and see current Creative Writing students read live from their own works. This event is organized and hosted by Creative Writing Minor Coordinator Olivia Cronk. Light refreshments will be served!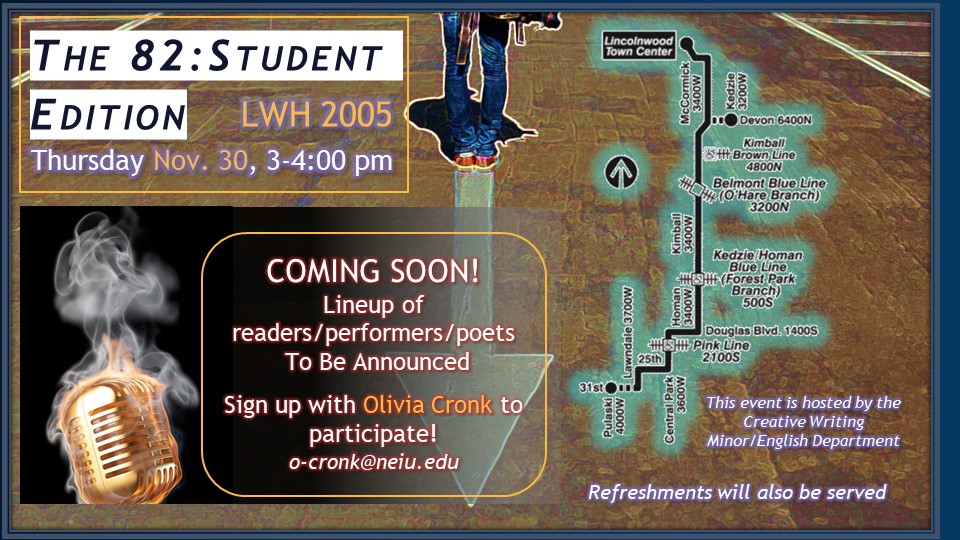 Gothics as Aesthetic and Political Practice
5:00-6:30 p.m. Nov. 16
El Centro, Third Floor Lobby
In conjunction with her ENGL 325: Gothics course, Professor E. Mar Garcia is hosting an exciting cultural and literary event at El Centro about the Gothic aesthetic, with several guests/vendors in attendance. Live craft demonstrations will also take place, plus refreshments will be served!
Sign up through EventBrite for in-person attendance or livestream: Sign Up To Attend
The livestream will only be shared with those who register.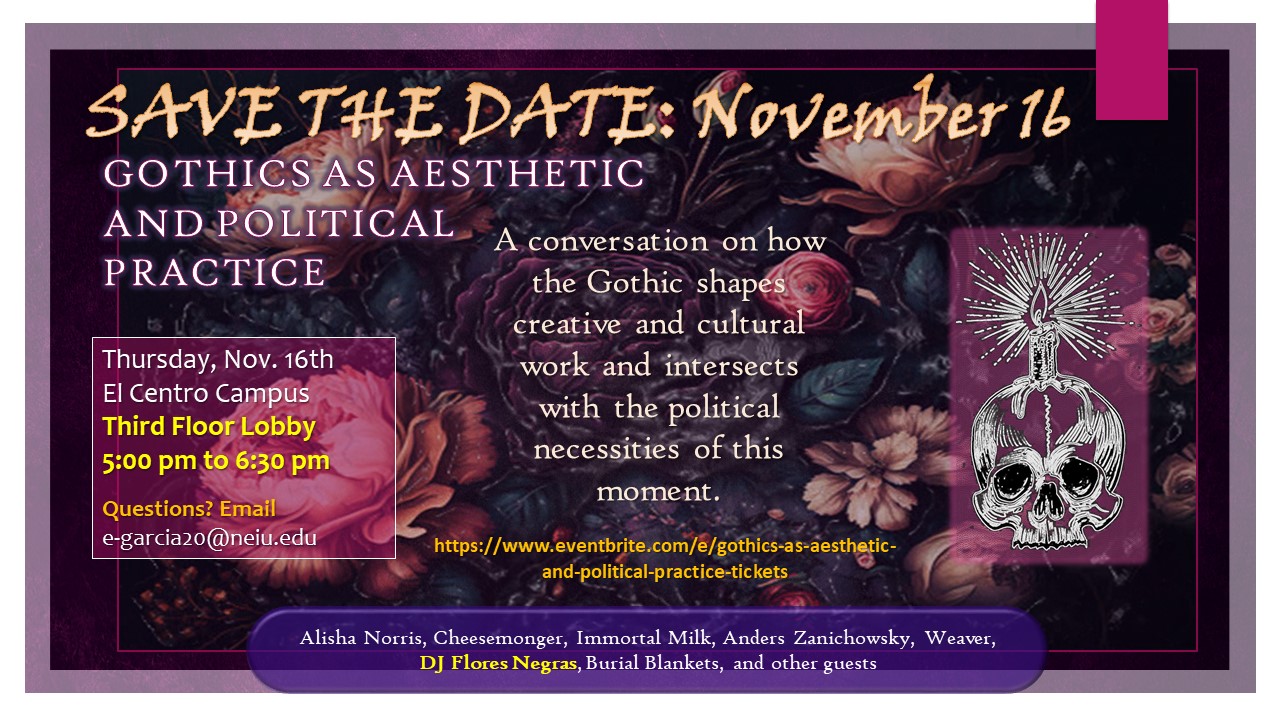 Past events
Poetry ... and Pancakes!
As part of Alumni Weekend
September 2023
They came, they saw, they read poetry and enjoyed fresh cooked pancakes!
Creative Writing Coordinator Olivia Cronk hosted the event, and English Department Associate Chair and chef Tim Scherman served warm pancakes with fresh toppings. For this year, the event moved to an alternate venue (the South Porch area of Lech Walesa Hall), where students, staff and faculty heard powerful and moving works read by Scott Andrews,Timothy Garrison, Kathryn Hudson, Nick Pecucci, Gabe Redd, Jarilyn (Lyn) Rivera, Jasmine Rodriguez, Katrina Underwood, and Michael Vogel.