Northeastern Illinois University's 9th Annual
Genocide and Human Rights Research Conference
From Roots to reparations to trust building
February 23-25, 2023
Northeastern Illinois University
5500 North St. Louis Avenue
Chicago, Illinois 60625
About the Conference
Genocide, mass atrocities and other human rights violations are unfortunately expansive in time and space. Such human violence is devastating at the individual and societal levels. Even when the full blown stops, it continues to impact lives in the form of trauma that perpetuates through generations until the deep wounds are addressed. The damage lingers as people try to heal and rebuild their lives after the tragedy. Reconstructing peace feels like a distant hope, and what happens in the years after can either enhance the progress towards trust or hamper progress. The roots of genocide and mad atrocities are numerous and context-bound. Truth telling and establishing the conditions for reparations are emerging as a form of restorative and reparative justice worldwide. Researching and studying them can help to construct methodologies to prevent further atrocities from occurring.
We invite scholars and those working in the field of genocide, human rights, truth telling, reparations, in exploring the roots of mass violence and to prevent further occurrences. We encourage popular education and creative and interactive presentations, including hybrid models of presentations.
Special Highlight
This year's conference will be be hosted in person and virtually.The conference will be free and open to the public and will include a teacher training workshop!
To attend virtually, select the days you wish to join and click the links below to register.
9th Annual GHRAD Conference February 23
9th Annual GHRAD Conference February 24
9th Annual GHRAD Conference February 25 (Workshops)
Conference Schedule
DAY 1: February 23, 2023
Time

Presenters

Presentation Title

9-9:10 a.m.

Jeanine Ntihirageza

Introduction of the Research team

9:10-9:25 a.m.

Dean Katrina Bell-Jordan

Opening Remarks

9:25-10:15 a.m.

David Ragland

FEATURED SPEAKER

10:15-10:45 a.m.

Jodi Mikalachki (Virtual, Burundi)

Genocide and the Violation of Cultural Integrity in Contemporary Burundian Literature

10:45-11:15 a.m.

Esther Jaromi (Virtual, London)

What role can Social Media play in preventing Genocide?

10:55-11:25 a.m.

Ligia de Souza Cerqueira / Layla Sumer / Stephanie
Havir (Virtual, Brazil)

The genocide of the indigenous peoples of Brazil in the context of the civil-military dictatorship (Topic: Community responsibility during genocide)

11:25 a.m.-12:20 p.m.

Lunch Break

 

12:20-12:25 p.m.

President Gloria Gibson

Introduction

12:25-1 p.m.

USG Alice Nderitu, Special Advisor to the UN Secretary General on Genocide Prevention

KEYNOTE SPEAKER

1-1:30 p.m.

Chielozona Eze

Response to the Keynote

1:30-2 p.m.

BREAK

BREAK

2-2:50 p.m.

Honorable Lionel Jean-Baptiste

FEATURED SPEAKER

3-3:30 p.m.

Christi Yoder and Colleen Simon

Genocide Prevention Education: Building Trust through Dance

3:30-4:30 p.m.

Student panel

Trip to Burundi: Recounting experiences of
testimony collection

4:30-4:45 p.m.

Chielozona Eze

Concluding Remarks
DAY 2: February 24, 2023
| Time | Presenters | Presentation Title |
| --- | --- | --- |
| 9-9:30 a.m. | Safa Musa (Virtual Cape Town) | Education and strengthening of state institutions as comprehensive strategy to genocide prevention: Case Study of Darfur |
| 9:30-10 a.m. | Makomborero Carl Muropa (Virtual, Zimbabwe) | 'All for One, One for All' : Combating Genocide and Africa's culture of Violence |
| 10-10:30 a.m. | Regina Paulose (Virtual) | Preventing and Addressing Genocide: The International Peoples Crimes Treaty |
| 10:30-10:45 a.m. | BREAK | BREAK |
| 10:45-11: 15 a.m. | Jeanine Ntihirageza | Making Memorialization Relevant to Survivors |
| 11:15-11:45 a.m. | Lamont Slater | Deconstructing Namibian Colonial Memorial to Honor Heroes and Heroines of the genocide. |
| 11:45 a.m.-12:30 p.m. | LUNCH | LUNCH |
| 12:30 - 1:20 | Jermaine McCalpin | FEATURED SPEAKER |
| 1:30-2 p.m. | Lisa Simeone | The Future of History in Burundi's Present |
| 2-2:15 p.m. | BREAK | BREAK |
| 2:15-2:45 p.m. | Odette Murara | Genocide in Rwanda: Beyond Time and Space |
| 2:45-3:15 p.m. | Ifeoma Obi (Virtual - Australia) | Early Warning Signs of Genocide: A Call for Preventative Action in the Cyberage |
| 3:15-3:30 p.m. | MC | Concluding Remarks |
DAY 3: February 25, 2023 Education Workshop
Telling the Story of Slavery to Reparations
The Truth Telling Project will offer 3 interactive workshop sessions for educators on Saturday, February 25 from 10 a.m. CT - 1 p.m. CT.
Teaching genocide, truth telling, and reparations in the 7-12 grade classroom. Explore the truth of the history of genocide through enslavement in the US, learn to teach about police violence through the sacred stories of those who have experienced it, and consider how repair can be possible through the 5 conditions of reparations and how to bring this into the classroom at this time of an assault on telling the truth.
Presenters: Lucy Duncan and Dr. Melinda Salazar
Speakers and Presenters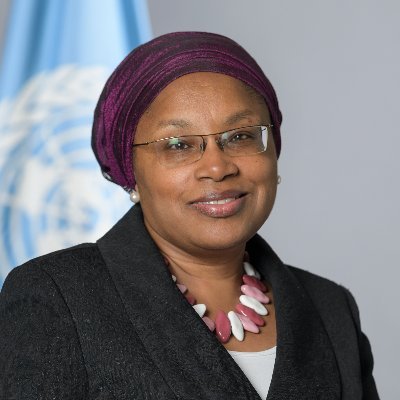 Keynote Speaker: UN USG Alice Nderitu
February 23 at 12:25 p.m.
Alice Wairimu Nderitu of Kenya is the Special Adviser on the Prevention of Genocide. Ms. Nderitu is a recognized voice in the field of peace-building and violence prevention, having led as mediator and senior adviser in reconciliation processes. She served as Commissioner of the National Cohesion and Integration Commission in Kenya, as well as Founding Member and co-Chair of the Uwiano Platform for Peace, a prevention agency linking early warning to early response. She was also one of the founders of Community Voices for Peace and Pluralism, a network of African women professionals preventing, transforming and solving violent, ethnic, racial and religious conflicts worldwide. Widely published, she is the recipient of awards recognizing her commitment to peaceful conflict transformation throughout Africa and her innovative approach to mediation.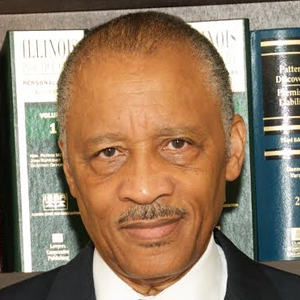 Featured Speaker: Honorable Judge Lionel Jean-Baptiste
February 23 at 2 p.m.
Judge Lionel Jean-Baptiste was born in Port-au-Prince, Haiti. He graduated from Princeton University with a degree in political science and a certificate in African-American history. He later received a law degree from Chicago-Kent College of Law and practiced law for 20 years. Jean-Baptiste served as an alderman for Evanston in 2001. In 2011 he became the first Haitian-American to be sworn in as a Cook County Circuit Court judge. Jean-Baptiste is largely credited for his advocacy for reparations in the city of Evanston and establishing an outreach program for youth.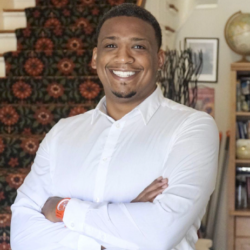 Featured Speaker: Dr. David Ragland
February 23 at 9:25 a.m.
Dr. David Ragland is a writer, scholar, and activist with a focus on racial justice, reparations and abolition. He is the Co-Founder and Co-Executive Director for Culture, Organizing, and Reparations at the Truth Telling Project, Director of the Grassroots Reparations Campaign, and special advisor to Congresswoman Cori Bush and a number of progressive political candidates throughout the U.S.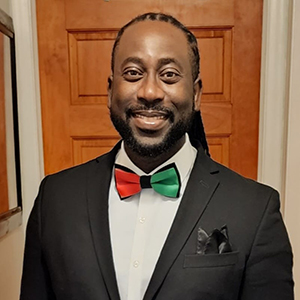 Featured Speaker: Dr. Jermaine McCalpin
February 24 at 12:15 p.m.
Dr. Jermaine McCalpin is an internationally recognized expert and consultant on transitional justice, genocides and reparations. He has traveled to South Africa, Cambodia, Armenia and across the United States and Canada researching and presenting on the Armenian genocide, the transatlantic trade in Africans and reparations, truth commissions and issues of justice.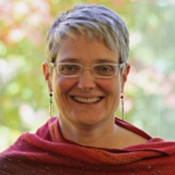 Educator Workshops Presenter: Lucy Duncan
February 25, 10 a.m.-1 p.m.
Lucy Duncan is the Truth and Reparations Education Fellow. She currently co-chairs the Philadelphia Mayor's Commission on Faith-Based and Interfaith Affairs focusing on a campaign to invite 100 white majority congregations into sincere reparations work.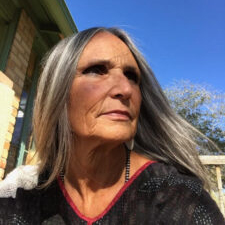 Educator Workshops Presenter: Dr. Melinda Salazar
February 25, 10 a.m.-1 p.m.
Dr. Melinda Salazar is a first generation U.S. American whose ancestors are Colombian/Muisca/Ukrainian and who serves as the Co-Executive Director of the Truth Telling Project. A professor of Gender & Women's Studies and of Elementary & Secondary Education, as well as a Participatory Action Practitioner, her interests fall in the intersections of feminist peace scholarship, Indigeneity and rural community sustainability.