Our Team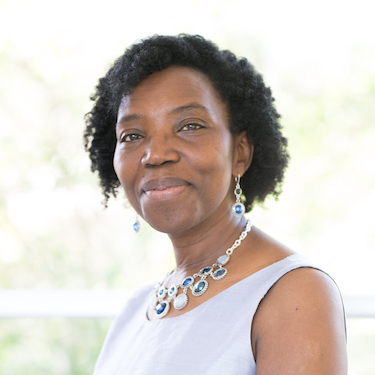 Dr. Jeanine Ntihirageza, Director
Dr. Jeanine Ntihirageza holds a Ph.D. in Linguistics from the University of Chicago. While on a Fulbright, she obtained an M.A. in Linguistics from Southern Illinois University, Carbondale. Her B.A., with distinction, in English Language and Literature, is from the University of Burundi. Ntihirageza's three theses are on African linguistics. For 10 years she chaired the combined Department of Anthropology, English Language Program, Global Studies, Philosophy, TESOL & the School for the Advancement of the English Language Learning at Northeastern Illinios University. For more than 20 years, she has been highly engaged in teacher training and curriculum development. Her research interests are in linguistics, language teaching, refugee studies, genocide, and human rights in Africa. Since 2013, Ntihirageza has served as Chair of the Genocide and Human Rights Research Group at NEIU, an interdisciplinary team which has been organizing annual symposia on this topic. Her publications include "Critical Perspectives on African Genocide: Memory, Silence, and Anti-Black Political Violence," co-edited with Alfred Frankowski and Chielozona Eze (Rowman and Littlefield, 2021), and numerous journal articles and refereed book chapters. In 2016-2017, she served on the Local Arrangements Committee for the 2017 African Studies Association Annual Meeting. A speaker of Kirundi, English and French, Dr. Ntihirageza has supported African refugee communities in Chicago for the last 20 years. Between 2005 and 2013 she coordinated the African Summer Institute, and today remains one of its consultants. From 2017 to 2020, Dr. Ntihirageza served as the founding Director of the Multilingual Learning Center and was the Principal Investigator on two grants: a 2018-2019 NSA/Startalk to run an Arabic Language instruction and teacher training and a 2019 National Endowment for Humanities grant of $100,000 to create Kurdish Language and Culture Studies and organize an International Kurdish Studies Conference at Northeastern Illinois University. She is the founding Director of the Genocide and Human Rights Research in Africa and the Diaspora (GHRAD) Center.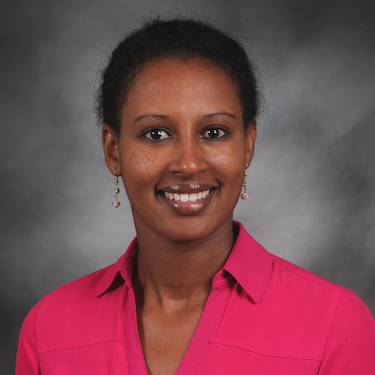 Dr. Aissetu B. Ibrahima
Dr. Aissetu Barry Ibrahima is an Associate Professor and Director of the Master of Social Work Program at Northeastern Illinois University (NEIU). Aissetu is also part of the Northeastern team that leads the Center of Genocide and Human Rights Studies in Africa and the Diaspora. Her research focuses on Decolonization, Indigenous social work, community-based grassroots development, international health policies, and maternal health behavior and practices. She is involved in different Afrocentered programs that engage the African Diaspora, immigrants, and refugees in the Chicago area. Dr. Ibrahima is on the executive board of the African Diaspora Sixth Region Association of Illinois. She has published numerous articles and book chapters. She has also led various trainings and workshops on Decolonization, Indigenous methodologies, and Trauma Informed Care. Dr. Ibrahima earned her Ph.D. at the University of Illinois at Chicago (UIC), M.S.W. at Addis Ababa University, and B.A. in Sociology and Social Administration at Addis Ababa University.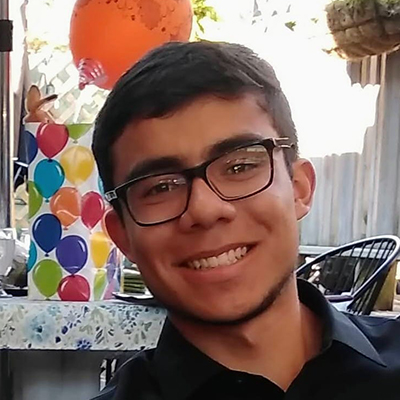 Camilo A. Saavedra
Camilo A. Saavedra is an MBA student at Northeastern Illinois University and works as a Research Assistant at the GHRAD Center. He graduated from Northeastern with a major in Economics and a minor in Applied Mathematics. Before starting the MBA program, he was part of the founding team of COEVO Energy, a startup company dedicated to the development of products that make renewable energy more accessible. In Colombia, Camilo had the opportunity to do extensive research for different businesses and governmental institutions at CBP Consultoría. His major interests in research are economic history and environmental economics.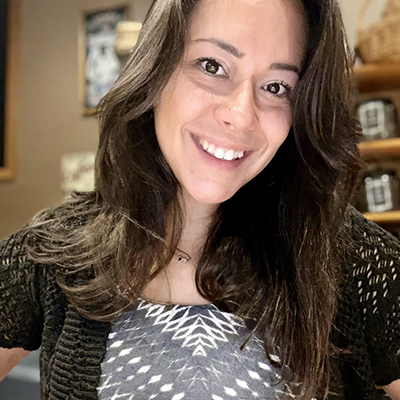 Colette Ruscheinsky
Colette Ruscheinsky has B.A. in Broadcast Journalism with a concentration in television production from Columbia College Chicago. She worked as a Production Assistant and Field Producer for FOX News Chicago, and WFLD -TV before transitioning into working as an associate producer and casting director for docuseries programming which was featured on The Oprah Winfrey Network, A&E, TLC, and The Discovery Channel. 
Colette has a passion for visual storytelling as well as social justice and advocacy. Colette is scheduled to graduate from Northeastern Illinois University this year with an M.A. in Teaching English to Speakers of Other Languages. She is currently exploring how genocide, violence, and trauma impact second language acquisition for her thesis in TESOL. Colette currently works as an English Language instructor at the College of Lake County as an adjunct faculty instructor. She also tutors and hosts conversation circles.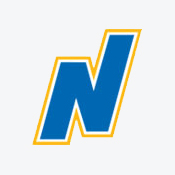 Rana AL Mosoukar
Rana AL Mosoukar is a Social Work student (master's level) at Northeastern Illinois University and an intern at GHRAD Center. She holds a bachelor's degree in dentistry. In 2010, she earned her master's degree in Public Health from Liverpool of Tropical Medicine School in the United Kingdom. She worked at the World Health Organization (WHO)  as a public health. After moving to the U.S., she worked at different NGOs and at the Chicago Department of Family and Support Services (DFSS) providing support to the homeless and high-risk population. In 2022, she participated in the Chicago Point-In-Time Count (PIT). Her experience working in NGOs in the United States inspired her to seek her second master's degree in social work. She is passionate about supporting and advocating for minority and marginalized populations.