NEIU Philosophy alumni are an enduring testament to the value of a philosophical education. Not only do they find studying philosophy worthwhile in itself, but they also see it as laying the groundwork for their post-graduate success. Here are some of their stories.
Please submit information for posting on this page to j-casey1@neiu.edu.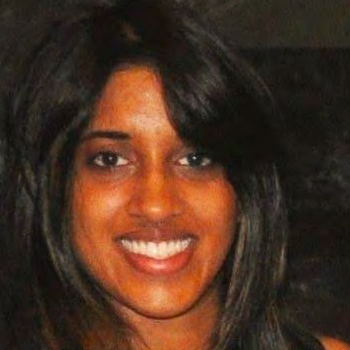 Theresa Cheriachangel
B.A., Philosophy and Justice Studies 2016
M.A. candidate, Counseling, Northwestern University
"My choice to study philosophy is the gift that keeps giving. I never expected how much the analytical and mathematical skills I sharpened through logic courses would guide so many crucial decisions in my personal and professional life, or how well my race and gender courses would help me adeptly navigate a world fraught with debate and disagreement. These courses pushed the boundaries of my perceptions of how this world works. Not only did I become a more well-rounded person, but I also became a more competent employee, a more engaged local, and a more conscientious global citizen. I graduated from my philosophy studies ready to tackle the tough dialogues that face members of my communities, both in and outside the workplace—and so I have. The skills I acquired as a Philosophy major will be instrumental to my success as a master's student in Clinical Mental Health Counseling."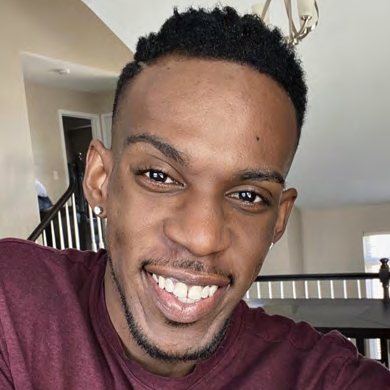 Taylor Winfield
B.A. Philosophy 2020
M.A. Political Science, NEIU 2022
English/Language Arts Teacher at Great Lakes Academy, Chicago
"Philosophy has given me the tools to think more critically about concepts that come before me in my graduate studies, research, and everyday life. It provided me with the fundamentals about how I can conceptualize the world and my experience within it. With a background in philosophy, I'm driven by the why question. I cannot help but to immerse myself in that question. It becomes the catalyst in sparking other questions that I might have, driving my curiosity. Our knowledge and understanding of the world is cultivated by the wisdom of others. Embracing that and treating it as a lifelong endeavor is what philosophy is about."
Jonathan Ramsey
B.A. Philosophy and Economics and Applied Math (minor), 2008
Headhunter, hotelier, documentary filmmaker in Warsaw, Poland
"When I became an NEIU Philosophy major at the age of 18, I had no idea that I would end up living in Warsaw, Poland, becoming a headhunter, hotelier, documentary filmmaker, and father. Despite the fact that I never went onto a post-graduate program and never had a so-called 'career' in philosophy, I still learned a lot of things which have helped me to develop both personally and professionally. Studying philosophy gives you intangibles that you otherwise might not have developed—things like critical thinking, debate, ethics, and perhaps most important, a sense of humor—and these are invaluable skills that can help you live a more interesting life."
Damian Flores
B.A. 2021 Philosophy and Psychology
Master's candidate, Family Therapy Program, Drexel University
"Studying philosophy taught me to understand who I am as a person. It pushed me to be inquisitive, think analytically, and read, write, and discuss ideas with people from different backgrounds. I can't thank the Philosophy Department enough for this."
Carrie Anne Bugay
B.A., Philosophy, 2020
M.A., History, NEIU, 2022
M.A. in Teaching candidate, NEIU
"I am forever indebted to the Philosophy Department at NEIU. The professors in the department helped me further cultivate and enrich my reading, writing, speaking and thinking skills. Philosophy will help a person succeed on any path in life. I continue to use the skills I learned and developed as a Philosophy major in the Master's in History program that I am now enrolled in. Learning how to articulate one's own thoughts is of monumental importance in society, and every philosophy class I took aided me in that life skill. Thank you, NEIU Philosophy Department!"
Rita Moore
B.A. Philosophy 2010
Master of Science in Occupational Therapy, University of Illinois at Chicago, 2014
Occupational therapist at Marklund, Geneva, Illinois
"While a B.A. in Philosophy may seem unrelated to my current profession, it has actually prepared me to critically analyze and synthesize information in my everyday work. As an occupational therapist, I utilize the skills acquired in philosophy courses throughout my practice. My training in philosophy has helped me to produce coherent and persuasive justification for recommended treatments for patients. Philosophy has also helped me to approach situations from a broad perspective and respect diverse viewpoints. Having a strong foundation in philosophical ethics has also positioned me to be prepared for the ethical challenges associated with being a healthcare professional. I believe philosophy can provide valuable preparation for any field of study."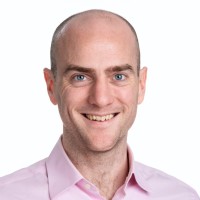 Matt Reardon
B.A. Philosophy and Economics 2012
J.D. Harvard Law School 2018
Advisor, 80000 Hours, London, England
"The Philosophy program at NEIU challenged me to think through my ideas and to better articulate them in writing and conversation. I owe a lot of my growth as a thoughtful person and skilled communicator to the high expectations these professors had for me and the generous amount of time they shared with me."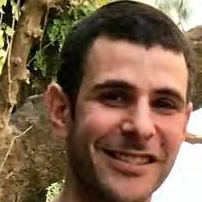 Avi Fleischer
B.A. Philosophy 2007
Ph.D. Industrial Organizational Psychology, Illinois Institute of Technology 2015
Visiting Professor of Statistics (NEIU), Consultant, Developer of Assessments
"My philosophy background has dramatically enhanced my career and life choices. The beauty of philosophy is that the diligence that you need when crafting arguments and positions is universal in life. I have used it in aspects of my life from starting up my business to helping me through graduate school. The ability to think critically and openly which are the hallmarks of philosophy are paramount to my success in life. My experiences and the challenges brought forth by the professors at NEIU, especially the Philosophy Department, kick-started my careers, and for that I am grateful."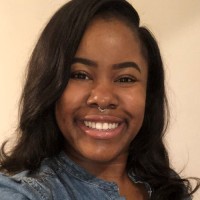 Cecilia Hezekiah-Onwukwe
B.A. Philosophy 2016 
M.A. Human Resource Development, NEIU
Lead at Altar'D State
"Philosophy continues to help me value alternate opinions and explore my own understandings. Thanks to philosophy, I can articulate my thoughts and appreciate the opinions of others. These skills are applicable because I am able to stand my ground without devaluing my team members' contributions.
In my M.A. program, the extensive writing I did in philosophy paid off tremendously! Writing is something you will do for the rest of your life. Knowing that my writing skills are better because of my Philosophy degree makes me feel more confident as I continue my education."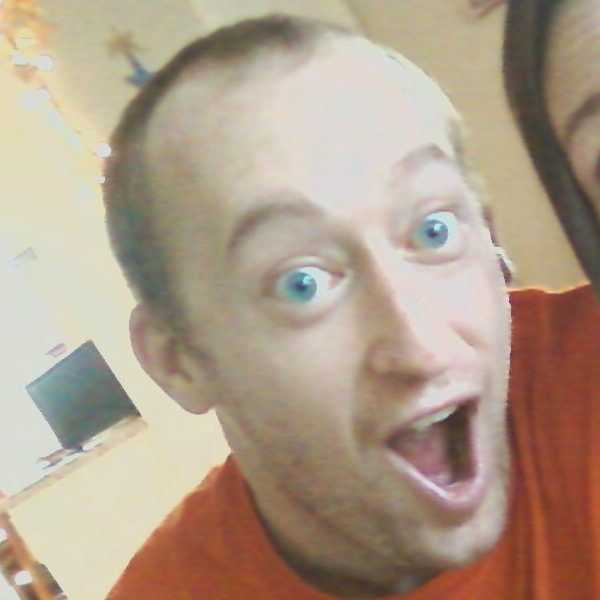 Tom Hagstrom
B.A. Philosophy 2012
Insurance Adjuster, Gallagher Bassett, Downers Grove, Illinois
"I supervise a team that handles insurance claims for our client, Costco Wholesale. My Philosophy degree has helped me excel in my daily work because I face so many situations where I make decisions that aren't black or white and the critical thinking and logic skills that I acquired at NEIU really come in handy. I was actually just at a meeting recently where one of the head honchos for Costco said that he thinks the biggest problem with our school system is all it teaches students is how to memorize answers. I had to take this opportunity to speak up and let him know that I felt that was true, except for the case of Philosophy students. I believe that almost every other subject teaches students what the correct answers are and Philosophy teaches you to evaluate why those are the answers. No other subject can teach you how to think the way that Philosophy does. I may not have fully known what I was getting into when I first chose Philosophy as a major, but looking back on it now, I wouldn't change a thing."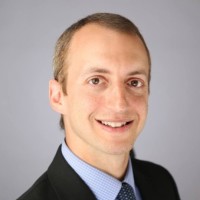 Israel Moskovits
B.A. Philosophy 2007
J.D., Loyola University Chicago School of Law 2010
Attorney, Nash Disability Law, Chicago
"Philosophy taught me how to write persuasively and concisely, an essential skill for any attorney. I learned how to navigate arguments to quickly identify errors in reasoning. My courses in ethics provided me with a foundation for thinking about the ethical problems that I encounter in my professional work. I have long considered my philosophy degree to be the most valuable education I've ever received, surpassing even law school."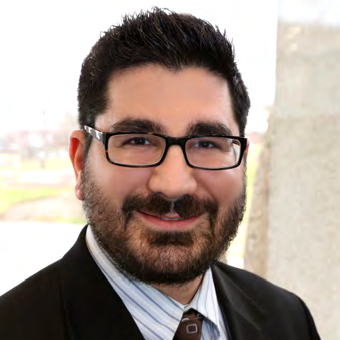 Luke Manno
B.A. Philosophy 2013
J.D. University of Illinois Chicago School of Law 2017
Senior Associate Attorney, Godoy Law Office, Oak Brook, Illinois
"NEIU's Philosophy Department helped me hone the skills needed to prepare me for both law school and the practice of law. I learned how to think critically, logically, and ethically in order to best service my clients. Without the Philosophy Department and professors at NEIU, I would not be where I am today."