Israel Moskovitz
B.A., Philosophy, 2007
J.D., Loyola University School of Law, 2010
Attorney, Nash Disability Law
"Philosophy taught me how to write persuasively and concisely, an essential skill for any attorney. I learned how to navigate arguments to quickly identify errors in reasoning. My courses in ethics provided me with a foundation for thinking about the ethical problems that I encounter in my professional work. I have long considered my philosophy degree to be the most valuable education I've ever received, surpassing even law school."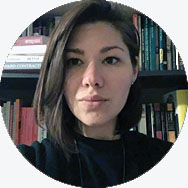 Rachel Forgash
B.A., Philosophy, 2014
Ph.D. candidate in Political Science at University of California Los Angeles
"Ethics Bowl and tutoring were invaluable for preparing me for teaching critical thinking skills. In particular, philosophy taught me how to think critically about the assumptions that inform our everyday experiences of the social and political world. Rather than take our conditions as given and objective, studying philosophy has taught me to challenge these assumptions at the practical and abstract level."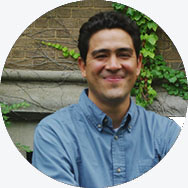 Jorge Montiel
B.A., Philosophy and Spanish, 2013
Ph.D. candidate in Philosophy at Marquette University
"The Philosophy Department at NEIU shaped the depth and breadth of my intellectual interests in many ways. With some of the faculty members, I was able to closely examine the views of many philosophers who have become important for my philosophical repertoire. The faculty also encouraged me to expand my philosophical horizons beyond NEIU and to participate in different institutes at other universities. In short, my studies in Philosophy at NEIU shaped me as a careful but curious thinker."
Simeon Nockov
B.A., Philosophy, 2009
J.D., Chicago-Kent College of Law, 2012
LLM, University of California Berkeley, 2013
Administrative Law Judge, Cook County
"Studying Philosophy was incredibly helpful in teaching me how to better understand and evaluate arguments. The ability to think critically is precisely what the field of law requires. I also believe that being able to think on your feet and logically communicate your reasoning are skills that are transferable to many other fields and disciplines. NEIU was a great place to study Philosophy because all of the professors really knew the material and always challenged me to push myself and to think outside of the box. They were also very helpful with writing recommendation letters and providing guidance on selecting a graduate school."
Chris Nestor
B.A., Philosophy, 2016
M.A., Counselor Education, NEIU
Counselor, Associates in Psychological and Educational Services
"Studying Philosophy enhanced my world view, allowed me to self reflect like never before, and taught me life lessons that extend beyond academia and my career. Writing philosophically prepared me for graduate school by helping me convert my ideas into clear and concise messages. My writing skills have paid dividends in graduate school thus far and I have the Philosophy Department at Northeastern Illinois University to thank for it."
Please submit information for posting on this page to j-casey1@neiu.edu.