Northeastern Illinois University's new tenure-track faculty members were introduced at the Board of Trustees meeting on Thursday, Sept. 16.
"I welcome the new members of our faculty to Northeastern Illinois University," Provost Richard J. Helldobler said. "Their guidance and instruction will serve our students well as they pursue careers in a global, fast-paced workforce."
Here are the 14 new members of the faculty for the fall 2015 semester.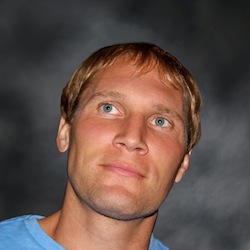 James Ball, Health, Physical Education, Recreation and Athletics
Ball earned a Ph.D. in Health Education from Southern Illinois University-Carbondale. His research interests include technology and how it influences behavior change, effective use of technology in the classroom, implementing mindfulness in K-12 schools, technology and exercise motivation, and the implementation of effective health education curriculum.
Jeff Bulanda, Social Work
Bulanda earned a Ph.D. from Loyola University Chicago, where he studied the impact of an empowerment program for disadvantaged inner city youth. Prior to entering academia in 2010, he worked as a school social worker, child welfare worker and a mental health specialist working with adults with severe mental illness. He has engaged in child protection and human rights work internationally in Jamaica, South Africa, Uganda and Ghana. In 2013, he was awarded a Fulbright Scholarship to teach and research in Sierra Leone, Africa.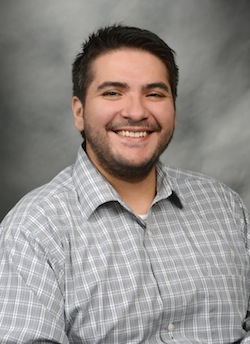 Jorge A. Cantu, Biology
Cantu earned a Ph.D. from Northwestern University, where he studied motor neuron development and mechanisms of axon guidance. He enjoys teaching students in the classroom and the lab by reading and discussing great science papers. His research will include the importance of lysosomal function during zebrafish development, with a particular interest in the genes associated with lysosomal storage disorders.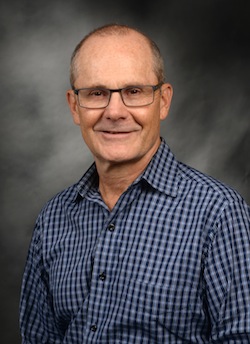 Lewis Gebhardt, Linguistics
Gebhardt earned a Ph.D. in Linguistics from Northwestern University. His research area is the syntactic structure of nominal expressions, their meanings, and cross-linguistic differences and similarities in such expressions. He also studies phonetics, the theory of grammar and the origin of language. Recently invited to join The Language Conservancy (TLC), he has been doing fieldwork over the summer on the Crow Reservation in Montana and helping with TLC's language-maintenance mission.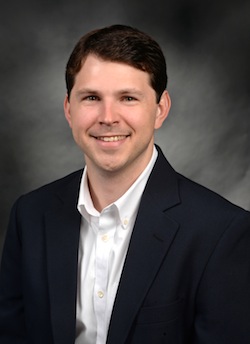 David Kern, Psychology
Kern earned a Ph.D. in Comparative Human Development from the University of Chicago. His research interests include sensation and perception, aging, and health and development across the lifespan. Specifically, his research focuses on the sense of smell in humans and its relationship with mental and physical health as well as quality of life.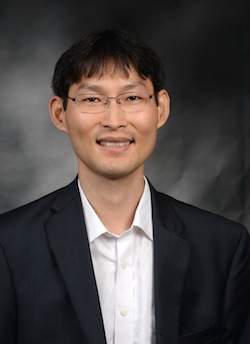 Sung Doo Kim, Management
Kim earned a Ph.D. in Management from the University of Cincinnati. He is a retired Korean Army sergeant, and has years of working experience in sales and marketing. His research broadly examines the work-non-work interface, with a particular interest on cyberloafing, work breaks and work-home boundary. His article on "online" work breaks was picked up and reported in more than 40 national and international media.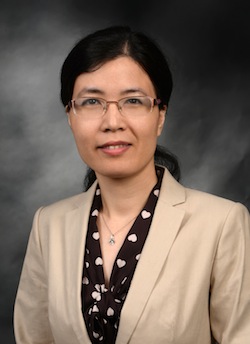 Huong Le, Accounting, Business Law, and Finance
Le earned her Ph.D. in Finance from Louisiana State University. Prior to her doctoral studies, she was a lecturer at Foreign Trade University – Vietnam, where she obtained her B.A. and M.A. in Economics. Her research interests include empirical corporate finance and investments, institutional investors, product market competition and firm credit risks.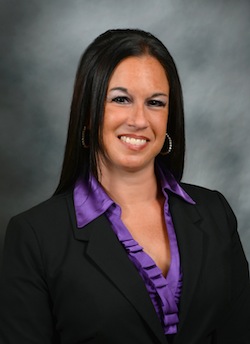 Kimberly Maljak, Health, Physical Education, Recreation and Athletics
Maljak is completing her Ph.D. in Kinesiology Pedagogy from Wayne State University. She is currently researching African American high school girls' perceptions of different types of physical education classes (sport-based versus dance-based). Maljak will continue to research the African American female population at the collegiate level, looking at how physical activity levels relate to students' past PE experiences.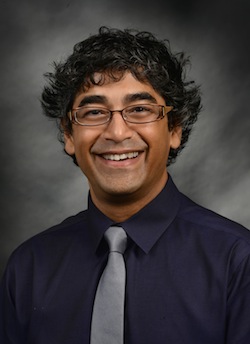 Raja Roy, Management and Marketing
Roy earned a Ph.D. in Strategic Management from the University of Pittsburgh. His research is on technological change, innovation and U.S. competitiveness in the manufacturing of industrial products such as robotics, machine tools and vision sensors. Roy holds an M.B.A. in International Marketing from the Indian Institute of Foreign Trade, India, and a B.E. in Production Engineering from Jadavpur University, India. Before teaching, he worked as Manager (Exports), Hindustan Unilever Ltd., and as Manager, Calcutta Electric Supply Corporation, Ltd.
Kimberly Shotick, Library
Shotick earned a M.L.I.S. from the University of Illinois Urbana-Champaign, and an M.A. from Northeastern. Her research interests include online learning and community informatics. She previously worked at Northeastern as a media librarian, and is transitioning to a focus on eLearning. She recently presented at the Association of College and Research Libraries conference, along with other Northeastern librarians, on creating a suite of sustainable information literacy tutorials.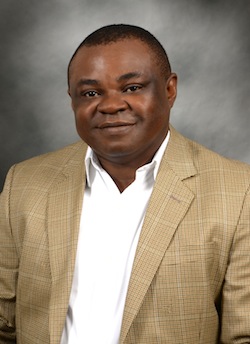 Isidore A. Udoh, Health, Physical Education, Recreation and Athletics
Udoh earned a Ph.D. from North Dakota State University, where he studied the pathways of transmitting HIV/AIDS in sub-Saharan Africa. He then completed a postdoctoral fellowship at Columbia University, where he researched models of disease prevention and health promotion. His primary area of research is social epidemiology, focusing on the intersection of natural resource extraction, conflict and disease outbreak in sub-Saharan Africa and other developing settings.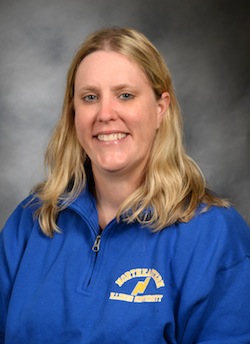 Julia Ann Valley, Health, Physical Education, Recreation and Athletics
Valley earned a Ph.D. in Physical Education Teacher Education at the University of Illinois Urbana-Champaign. She has 15 years of experience teaching physical education in K-8 and high school settings. Her research interests are on gender equity in physical education as part of the explicit and implicit curricular focus, as well as inclusion of LGBTQ students.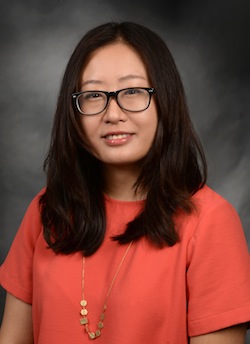 Shan Wang, Mathematics
Wang earned a Ph.D. in Mathematical Statistics from Indiana University-Purdue University Indianapolis. Her research interests include the empirical likelihood test and estimation, especially the application of structural equation models on Phycology and Biostatistics. Her teaching interests are centered on the elementary statistical methods and application, generalized linear models and nonparametric analysis.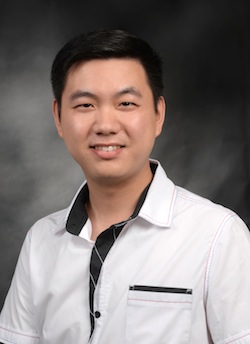 Xiwei Wang, Computer Science
Wang earned a Ph.D. in Computer Science from the University of Kentucky. His research interests include data privacy and security, online recommender systems, online social networks and big data. Wang has served on several conference and workshop committees. He also served as a judge of CatHacks, the first National College Hackathon at the University of Kentucky.