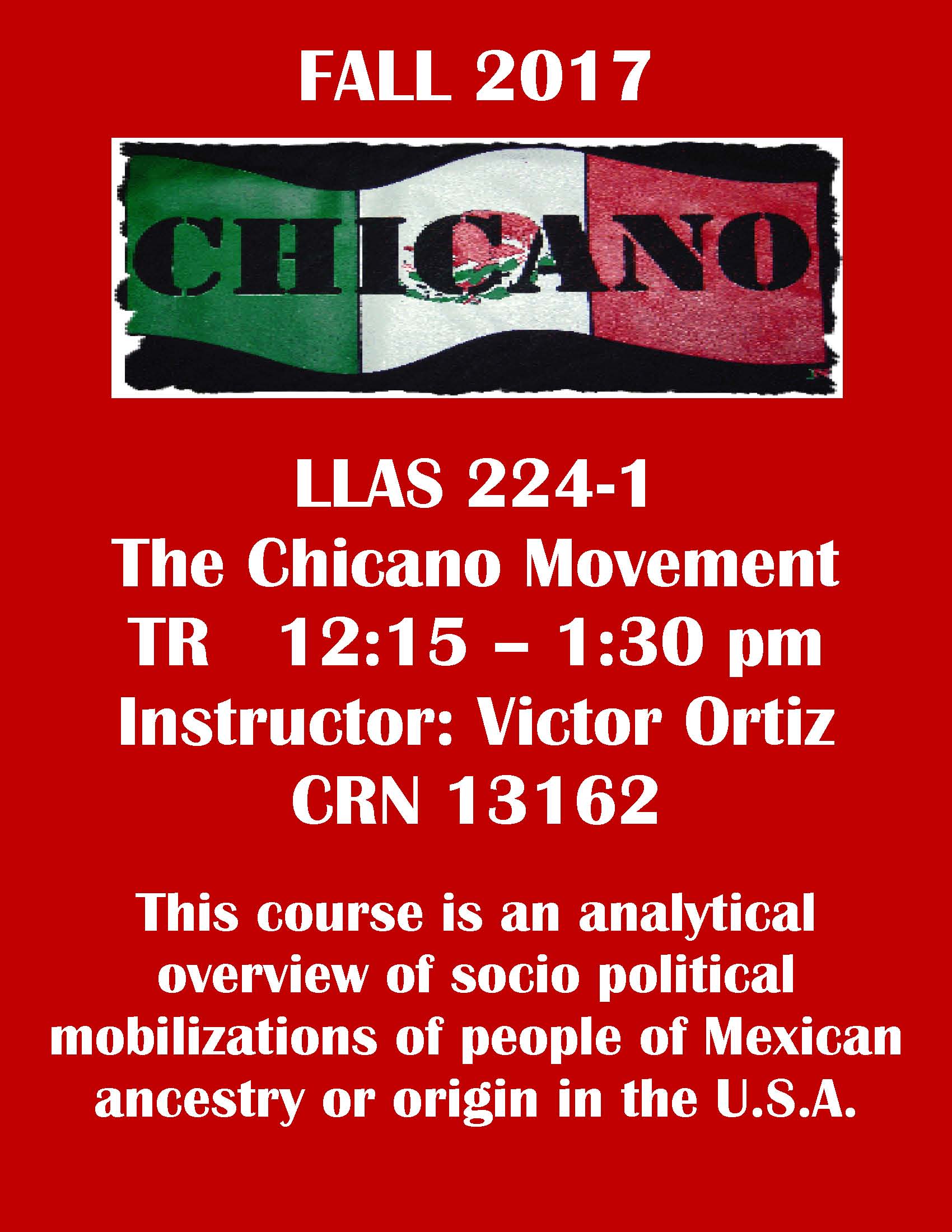 Term:  Fall 2017
Course:  LLAS 224-1 - The Chicano Movement
CRN: 13162
DAYS:  TR
TIME:  12:15 – 1:30 p.m.
INSTRUCTOR: Victor Ortiz
This course is an analytical overview of socio political mobilizations of people of Mexican ancestry or origin in the U.S.A.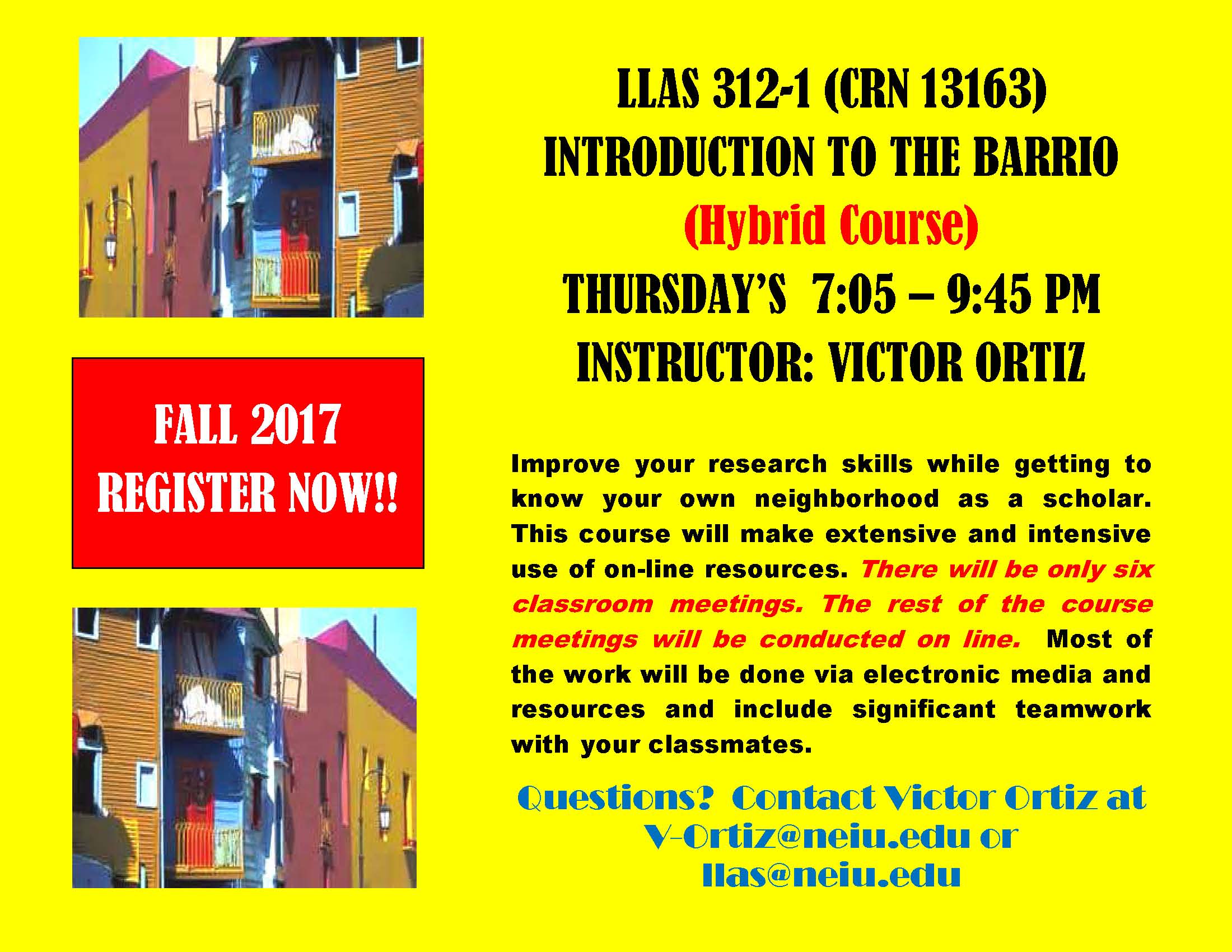 Term:  Fall 2017
Course:  LLAS 312-1 - Introduction to the Barrio
CRN: 13163
DAYS:  TR
TIME:  7:05 – 9:45 p.m.
INSTRUCTOR: Victor Ortiz
Improve your research skills while getting to know your own neighborhood as a scholar. This course will make extensive and intensive use of on-line resources. There will be only six classroom meetings. The rest of the course meetings will be conducted online. Most of the work will be done via electronic media and resources and include significant teamwork with your classmates.
Questions? Contact Victor Ortiz at V-Ortiz@neiu.edu or llas@neiu.edu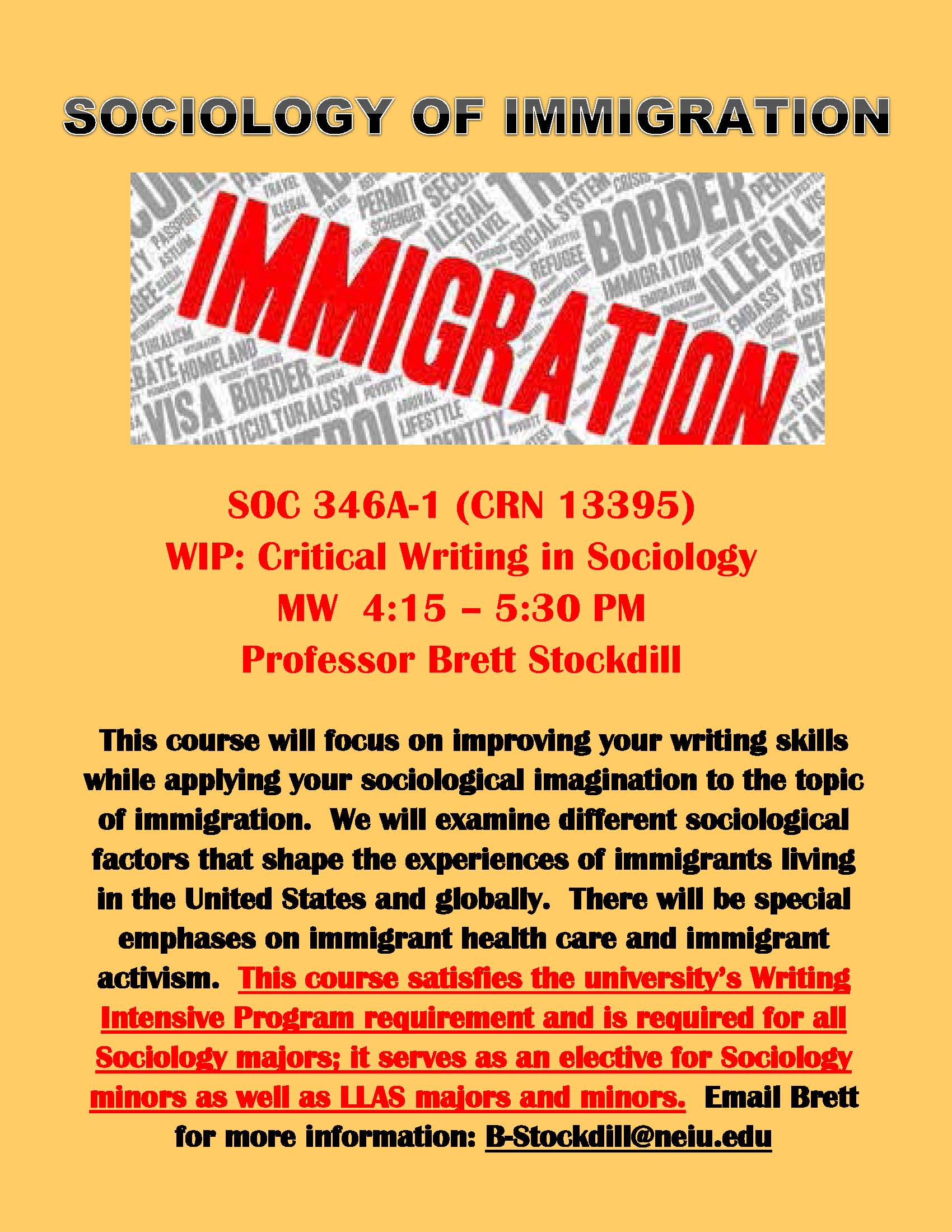 Term:  Fall 2017
Course:  LLAS 346A-1 - Critical Writing in Sociology
CRN: 13395
DAYS:  MW
TIME:  4:15 – 5:30 p.m.
INSTRUCTOR: Brett Stockdill
This course will focus on improving your writing skills while applying your sociological imagination to the topic of immigration. We will examine different sociological factors that shape the experiences of immigrants living in the United States and globally. There will be special emphases on immigrant health care and immigrant activism. This course satisfies the university's Writing Intensive Program requirement and is required for all Sociology majors; it serves as an elective for Sociology minors as well as LLAS majors and minors.
Email Brett for more information: B-Stockdill@neiu.edu