The love was flowing for Northeastern Illinois University's professors this week. Read all about Thank-a-Professor Day, get to know the man behind the University's first multimillion-dollar donation, and plan your arts experiences with this edition of Noteworthy at Northeastern.
Around the Commons
Thank-a-Professor Day
More than 250 students, alumni, faculty and staff members took the time to thank their favorite professors on Thank-a-Professor Day. (And you still can on social media with the hashtag #thankaprof!) Check out the messages on the bulletin board near Village Square and keep your eye out for some videotaped thank-you messages coming soon.
A man of firsts
In October 2015, Daniel L. Goodwin provided an unprecedented commitment to Northeastern with a grant of $1 million, plus up to $1.5 million for an additional matching challenge over the next three years. In recognition of Goodwin's historic philanthropic support, Northeastern named the College of Education in honor of the alumnus who now serves as chairman and CEO of The Inland Real Estate Group of Companies. As the anniversary of the announcement of his gift approaches, we checked in with Goodwin to find out more about his memories of being a student, his experience as a teacher and his life outside the corporate boardroom.
Published students
Undergraduate Psychology student Elizabeth Talbet and recent alumnus Tyler Smith have been published in the peer-reviewed journal Student Perspectives About Civic Engagement. Both students wrote their papers for a Service Learning course. Talbet's paper is titled "Activity Participation and Older Adults' Well-Being," and Smith's article is titled "Using Self-Determination Theory to Improve College Access Among Minority Student Populations."
And there's more!
Northeastern was well-represented at the Midwest Popular Culture Association-American Culture Association Conference from Oct. 6-9 in Rosemont. Among the people with Northeastern ties who participated were: Amani Aloqla, Jon Antol, Jennifer Blair, George Borawski, Zachery Franks, Josh Friedberg, Richard Hallett, Vanessa Jaroski, Dominika Koziol, Shayne Pepper, Ryan Poll, Samantha Stawiarski and Lucas Van Duyne.
El Centro will host the Polish American Women's Conference on Oct. 15.
Registration is open for the Department of English Interdisciplinary University Seminars for Teachers.
In the media
DNAinfo Chicago published a preview of Stage Center Theatre's production of "November."
To do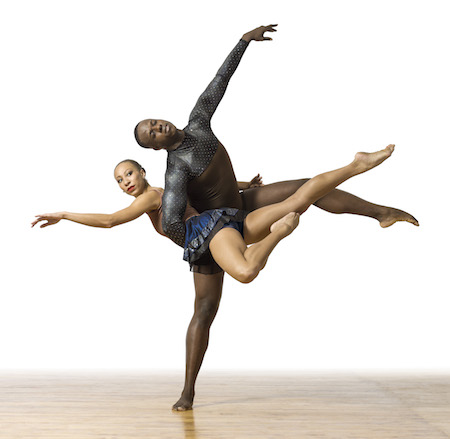 PHILADANCO
The Philadelphia Dance Company, or PHILADANCO, will perform Oct. 21 as part of the Jewel Box Series. The performance will be co-presented by the Ruth Page Dance Series. PHILADANCO is celebrated for its innovation, creativity and preservation of predominantly African-American traditions in dance.
Flamenco Without Borders Festival
Ensemble Español will be a featured participant in the inaugural Flamenco Without Borders Festival. The festival will take place over five weeks from Oct. 13 through Nov. 5 at the Instituto Cervantes, and Ensemble Español will perform flamenco dances and music from Andalucía and choreographies from Madrid, Seville and Jerez on Oct. 29.
Mark your calendar!
Millicent Kennedy and Rachelle Hill exhibition, through Oct. 21, Fine Arts Gallery
"November," Oct. 14, 20, 21 and 22 at 7:30 p.m. and Oct. 15 at 2 and 7:30 p.m., Stage Center Theatre
#EarlyFAFSA Completion Challenge, 10 a.m.-1 p.m. Oct. 15, LWH 1022 and LWH 2054
Communication, Media and Theatre Fall 2016 Internship Fair, noon-4 p.m. Oct. 18, Alumni Hall North
Brown Bag series: Scott Hegerty lecture, noon Oct. 18, Student Union 214
"Black Ballerina" screening, 3 p.m. Oct. 18, Pedroso Center
Student Recital Hour, 3:05 p.m. Oct. 18, Recital Hall
"Lives: Visible" screening and discussion, 7:05 p.m. Oct. 18, Fine Arts 107
"Equinox Flower" screening, 7:30 p.m. Oct. 18, Auditorium
NEIU Chamber Singers and Chorus, 7:30 p.m. Oct. 18, Recital Hall
"Mosquita y Mari" screening, 1 p.m. Oct. 19, Pedroso Center
Long Night Against Procrastination, 7 p.m.-midnight Oct. 19, Pedroso Center
Las Comadres womyn's group, noon-1 p.m. Oct. 20, Pedroso Center
Pandora's Box discussion, noon-1 p.m. Oct. 20, Pedroso Center
Behind the Veil discussion, 3 p.m. Oct. 20, Pedroso Center
NEIU String Orchestra, 3:05 p.m. Oct. 20, Recital Hall
Noche de Cultura, 6:30 p.m. Oct. 20, Pedroso Center
Juan Mora-Torres lecture, 6:30 p.m. Oct. 20, El Centro
NEIU Faculty Recital, 7:30 p.m. Oct. 20, Recital Hall
Thursday Night Live: Francis Wreck, 10 p.m. Oct. 20, Student Lounge
Woodwind Ensemble Competition, 3 p.m. Oct. 22, Auditorium
#FollowFriday
University Honors Program
Join the University Honors Program! Designed for students at almost every stage of degree progress, the UHP is open to eligible undergraduates who have a minimum of three remaining academic terms before graduating from Northeastern. Benefits include priority registration, small classes, personalized academic advising, graduation with Northeastern Latin Honors, and the distinction of "Honors Scholar" on your diploma and transcript. Follow the UHP on Facebook for more information and events, including its Oct. 18 information session.
Do you have a story tip? Let the public relations office know!
Mike Hines, Director of Public Relations, m-hines@neiu.edu, (773) 442-4240