From a major announcement to major rankings, here's your weekly scoop on Northeastern Illinois University.
Around the Commons
Economic Inequality Initiative
Northeastern has been selected as one of the American Association of State Colleges and Universities participating campuses in the Economic Inequality Initiative. Twenty colleges and universities were selected for the initiative—the first joint American Democracy Project and Democracy Commitment national civic action series.
Diversity ranking
Northeastern has been named a top-100 university for graduating students of diverse ethnic backgrounds. The national rankings, published in Diverse - Issues in Higher Education's annual "Top Degree Producers," demonstrate that Northeastern is a leader among American universities for the number of bachelor's and master's degrees earned by students of diverse ethnic backgrounds.
Welcome to the neighborhood
Dean of Libraries Carlos Melian wrote an open letter to commemorate the opening of the new Chicago Public Library location in Albany Park, just blocks from the University's main campus.
And there's more!
In the media
Immigration and Education
How do undocumented students pay for college? RedEye profiled Northeastern's Zitlalli Roman, who talked about her success at the University. She told RedEye: "I feel like the scholarships and this money would not be here if I had not come out [as undocumented], if I had not told people up front, 'I am undocumented, but I am worth it, this is why I should get funding, this is why I should get help, and I will not let you down.' "
Also in the media ...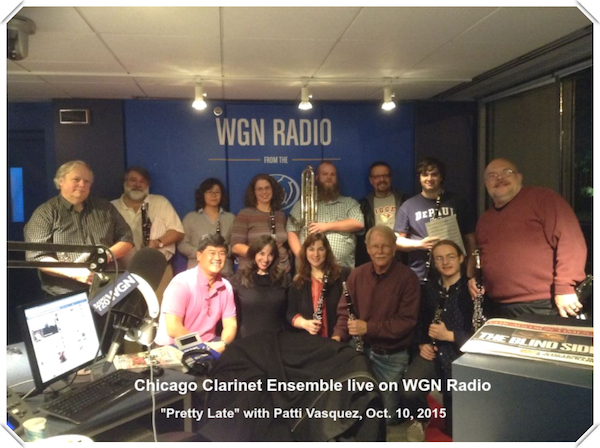 To do
Happy reunion!
The Northeastern reunion is here! The theme for this year's event, scheduled for Oct. 17-18, is "Reimagining Food ... Remembering Your Roots."
Art and violence
Northeastern will host the 5th International Art in Response to Violence Conference on Oct. 23-24. The two-day conference encourages understanding of the role art plays as a facilitator of transformation and how art and art-making are processes of awakening, educating and healing.
Mark your calendar!
"bobrauschenbergamerica" ($10), 7:30 p.m. Oct. 17, 2 p.m. and 7:30 p.m. Oct. 18, Stage Center Theatre
Omega Clarinet Quartet ($25), 7:30 p.m. Oct. 17, Recital Hall
Clarinet Ensemble Competition (free), 3 p.m. Oct. 18, Auditorium
Presidential Lecture Series: Will Allen (free), 7 p.m. Oct. 21, Auditorium
Student Recital (free), 3:05 p.m. Oct. 21, Recital Hall
Career Fair for part-time, seasonal and full-time employment (free), 10 a.m. Oct. 22, Carruthers Center for Inner City Studies
Peace and Conflict in Africa with Richard Cornwell (free), 7:05 p.m. Oct. 23, Bernard J. Brommel Hall Room 101
Disability Awareness Day (free), 10 a.m. Oct. 22, Golden Eagles
Q&A session with "Sixteen Tons" author Kevin Corley (free), 3 pm. Oct. 23, Student Union Room 003.
Student Talent Show (free), 7 p.m. Oct. 23, Auditorium
Presidential Lecture Series: Omar Yamini (free), 11 a.m. Oct. 24, Auditorium
#FollowFriday
We're Twitter official
Who's got zero thumbs but one fabulous check mark? This newly verified Twitter handle!
Do you have a story tip? Let the public relations department know!
Dana Navarro, director of public relations, d-navarro@neiu.edu, 773-442-4227
Mike Hines, assistant director of public relations, m-hines@neiu.edu, 773-442-4240