Northeastern Illinois University has announced the appointment of Dennis Rome as the next Provost. Read more about Dr. Rome, view photos and videos from Commencement, and find out where faculty members appeared in the news media in this week's edition of Noteworthy at Northeastern.
Around the Commons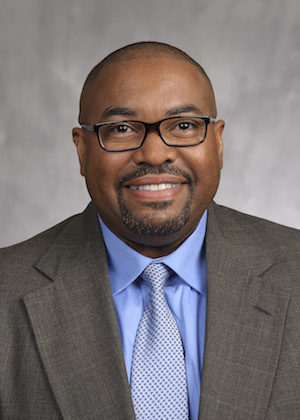 A new provost
Dennis Rome has been named Northeastern's next Provost and Vice President for Academic Affairs. Rome has been serving as the Dean of the College of Letters and Sciences at Columbus State University in Columbus, Ga. "Dr. Rome has the academic experience, the leadership skills and the unwavering commitment to student success that make him a fantastic fit at Northeastern Illinois University," President Gloria J. Gibson said. "Much like my own journey when I was appointed president last year, Dr. Rome is coming home to make a difference for Chicago and the State of Illinois. I am eager to work with Dr. Rome as we collaborate with the University community to prepare our current and future students for leadership and service in a dynamic multicultural world."
Commencement rewind
Summer semester is underway, but we're still celebrating the latest graduates. Take a look back at more from Commencement:
Taking action
Northeastern joined forces with peer institutions across the state to build awareness of the need and value for robust funding in Illinois higher education. The universities rallied together to launch a statewide campaign called Take Action Now: Re-invest in Illinois Higher Education. "College students all over Illinois, especially at Northeastern, need the resources required to ensure their academic success," Northeastern President Gloria J. Gibson said. "To provide those resources, state public universities must be adequately funded. We strongly urge Springfield to support higher education, and prioritize funding to state colleges and universities."
Memorial Tree
Tragedy struck Northeastern in 2014 when five students, all members of Omega Delta Phi Fraternity, were in a car accident on the way to an educational conference. Two of the students died. The University community was devastated. Late last month, Northeastern unveiled a Memorial Tree in the Student Union Reading Room in honor of those students and others from the University community who have passed. The leaves of the tree are engraved with names of deceased students, faculty, staff and community members. Leaves of the tree are still available for engraving.
Excellence Awards
Northeastern has named three employees as the 2019 recipients of the Administrative and Professional/Civil Service Annual Employee Excellence Awards for 2019. They are:
Oscar Cazares, Civil Service, Academic Affairs
Jeanette Hernandez, Civil Service, WLC, LLAS, AFAM and WGS
Lisa Wallis, Administrative and Professional, Library
And there's more!
In the media
Stateville graduates
The names of seven men who are incarcerated at Stateville Correctional Center were read during Commencement earlier this month, and both WBEZ and Illinois Public Media told the story behind their graduation from Northeastern through the University Without Walls program and the Prison + Neighborhood Arts and Education Project. The May 15 ceremony for the graduates was attended by Illinois Lt. Gov. Juliana Stratton and included a performance by Chance the Rapper. "I am incredibly proud and honored to stand alongside these seven scholars and applaud their academic achievements," Professor Erica Meiners told WBEZ. "Their scholarly contributions, reflected in part by each student's final portfolio, are exemplary."
Entrepreneurs over 50
CBS Chicago visited the College of Business and Management to preview the Business Innovation and Growth (BIG) Center Pitch Night event that took place May 22. The report featured BIG Center Executive Director Marge Johnsson and three of the center's entrepreneurs.
Also in the media ...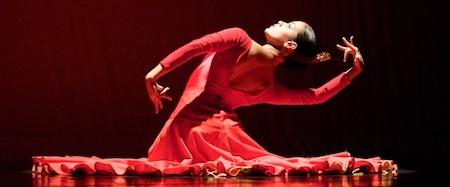 To do
'Flamenco Passion'
Ensemble Español will host "Flamenco Passion: A Tribute to Dame Libby Komaiko" featuring their popular live dance and music performances as part of the company's 43rd American Spanish Dance & Music Festival from June 14-16. The performances are in honor of founder Libby Komaiko, who passed away earlier this year. The "Flamenco Passion" performances will feature more than 40 dancers and musicians, including guest artists in a fusion of classical, folkloric, traditional, contemporary and flamenco styles.
Coming next week!
"Crossing Delancey" screening, 7:30 p.m. May 29, Auditorium
View all of the University's future events at neiu.edu/events.
#FollowFriday
Alumni Association
You don't have to be a graduate to follow along with the Alumni Association. Plug into the Northeastern network on Facebook and Twitter to get all the latest news, events and benefits!
Do you have a story tip? Let the Office of Public Relations know!
Mike Hines, Director of Strategic Communications, m-hines@neiu.edu, (773) 442-4240