The first week of the academic year is coming to a close at Northeastern Illinois University, and it was a busy one! The University earned two more national rankings, hosted Pitch Night at the Carruthers Center and much more. Get all of the latest news in this week's Noteworthy at Northeastern.
Around the Commons
State's most secure
Northeastern ranks seventh in the nation and first in Illinois in a new report on colleges and universities with the lowest rates of property crime and violence associated with property crime. The 100 Most Secure College Campuses in 2019 report was released by ASecureLife.com, a company specializing in reviewing and researching the security industry. ASecureLife focused on public crime data from hundreds of four-year institutions spanning from 2007 through 2017. Northeastern's ranking stems from the low amount of property crime on campus as well as the number of safety initiatives in place to protect students.
State's best for adult learners
Washington Monthly magazine named Northeastern one of the nation's Best Colleges for Adult Learners in its September/October 2019 issue. Northeastern ranked No. 1 in Illinois and 34th overall on the list of four-year universities nationwide. According to the magazine, nearly one-third of all undergraduates in the United States are 25 or older.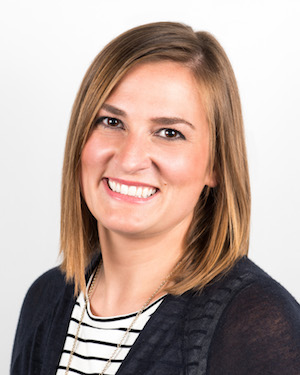 Early Professional of the Year
The Illinois Art Education Association has named Northeastern graduate student Jessica Aulisio the 2019 Early Professional of the Year. Aulisio, who is in Northeastern's Educational Leadership-School Leadership program, is an art educator in Township High School District 211 and department chair at Schaumburg High School. "As a teacher, I want students to experience art making in relevant and authentic ways as a path of discovery to prepare them for life after high school," she said. "That means applying visual thinking and creative problem solving. These skills are vital to student's success no matter where their path leads."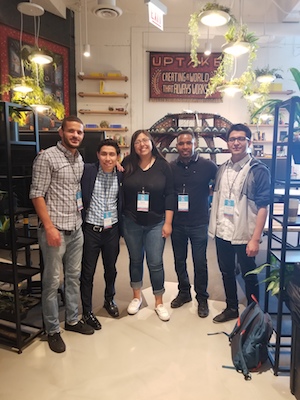 ThinkChicago: Lollapalooza 2019
Ten students from Northeastern took part in ThinkChicago, an annual civic tech challenge that brings approximately 200 college students from across the United States together to explore Chicago's growing technological landscape and formulate ideas to positively impact the city. ThinkChicago happens twice a year—during Lollapalooza and during Chicago Ideas Week. Participants are chosen based on their interest in a number of fields, including technology, innovation and entrepreneurship.
Pitch Night at the Carruthers Center
The Business Innovation and Growth Center's first cohort of age 50+ entrepreneurs from the historic Jacob H. Carruthers Center for Inner City Studies pitched their new business plans to community "sharks" including local residents, business owners and the AARP Foundation. The event was made possible by an AARP Foundation national grant.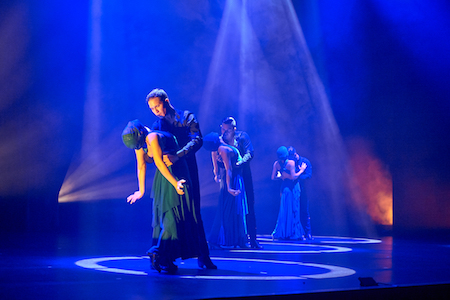 Ensemble Español fundraiser completed
Ensemble Español Spanish Dance Theater's Raised in Chicago, Ready for the World fundraising campaign has concluded by raising a total of more than $1.5 million, Executive Director Jorge Perez announced. The total includes $1 million contributed by The Caerus Foundation, which in 2016 awarded Ensemble Español a Growth Grant in the amount of $500,000. The award came with the challenge to raise an additional $500,000 over three years ending on June 30, 2019, which would then be matched by the Foundation with an additional $500,000. The challenge goal was reached and exceeded by $2,000 on April 5, two months ahead of schedule.
And there's more!
Northeastern will be closed on Sept. 2 in observance of Labor Day.
Northeastern has launched the NEIU Ride With Uber program! This program, which will be piloted during the Fall 2019 semester, provides students with rides to classes between the Main Campus, El Centro and the Jacob H. Carruthers Center for Inner City Studies.
Northeastern will host a Graduate Open House on Oct. 2 and an Undergraduate Open House on Oct. 16.
Assistant Professor of Education Inquiry Curriculum Studies Sunni Ali published an article titled "A Second-Class Workforce: How Neoliberal Policies and Reforms Undermined the Educational Profession" in the Journal of Curriculum and Teaching.
In the media
To do
NEIU Weekend
Northeastern's annual NEIU Weekend celebration is coming on Sept. 13-14. The weekend begins with Fall Fest on Sept. 13 with live music on the University Commons and Parking Lot J from 4-9:45 p.m. The festivities continue on Sept. 14 with the Golden Eagle Picnic from 11 a.m.-3 p.m. on the University Commons. The picnic will include games, music and vendors.
ChicagoCHEC community forum
The Chicago Cancer Health Equity Collaborative (ChicagoCHEC) will host its 4th annual community forum on Sept. 27. This year's theme is "Navigating the Cancer Journey: With Resources for Early Detection to Survivorship." The forum will take place from 9 a.m. to 2 p.m. at Truman College. There will be various presentations throughout the day and information will be provided in English, Spanish, Cantonese, Polish and Swahili. This event is free and open to the public.
Release party
Department of English Instructor Larry O. Dean's band, The Injured Parties, released its second album, "Product Placement," on Aug. 30. The band will play a record release show on Sept. 1 at Montrose Saloon.
Coming next week!
#FollowFriday
Follow the colleges
What's going on in the Daniel L. Goodwin College of Education, the College of Arts and Sciences and the College of Business and Management? Stay up to date on events and opportunities by following one or more on Facebook.
Do you have a story tip? Let the Office of Public Relations know!
Mike Hines, Director of Strategic Communications, m-hines@neiu.edu, (773) 442-4240