Northeastern Illinois University's 150-year anniversary celebration has reached all the way to Washington, D.C. Read more about the Congressional honors, the College of Business and Management's Career Preparation Series and the new exhibition in the Fine Arts Gallery in this week's edition of Noteworthy at Northeastern.
Around the Commons
Congressional resolutions
The United States Senate issued a resolution congratulating Northeastern on the sesquicentennial of the University. The resolution, which was introduced by Sen. Tammy Duckworth and co-sponsored by Sen. Dick Durbin, passed on Sept. 28. One day earlier, Congressman Mike Quigley introduced a similar resolution to the House of Representatives.
Kane Scholarship Golf Event raises $29,030
The NEIU Foundation's annual Chuck Kane Scholarship Golf Event in August attracted almost 100 golfers and raised $29,030 toward the Transforming Lives fundraising campaign, which the foundation publicly launched earlier this year. The goal is to raise $10 million by the end of 2018. With the help of the Goodwin Gift Challenge, the campaign already has raised $8.6 million. Check out photos from the Chuck Kane Scholarship Golf Event.
Remembering David Green
A tree was planted Oct. 6 on the Main Campus in honor of former Acting Dean of Libraries David Green, who passed away suddenly on July 25. The Aristocrat ornamental pear tree will grow to a height of 40 feet and provide shade, flowers and fruit.
And there's more!
To do
Career Preparation Series
The College of Business and Management invites students to participate in any or all events in its newly created Career Preparation Series taking place during the Fall 2017 semester. The events include resume seminars, interview seminars, practice interviews and a career fair. (Some events require an RSVP.)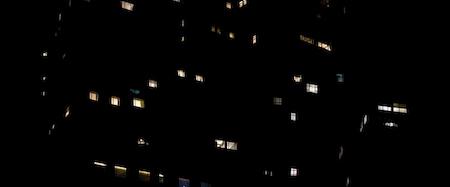 'Urban Constructs'
Clarissa Bonet's photographic exhibition, "Urban Constructs: City Space + Stray Light," will run Oct. 11-Nov. 17 in the Fine Arts Center Gallery. A reception is scheduled for 6 p.m. Oct. 20, and an artist talk is scheduled for noon on Oct. 25. This project is partially supported by an Individual Artist Program Grant from Chicago Department of Cultural Affairs and Special Events, as well as a grant from the Illinois Arts Council Agency.
Girl Powered
Northeastern will host about 400 middle school and high school girls on Oct. 14 for a hands-on fair titled Girl Powered that will explore robotics, coding, science experiments and much more. The event is free but requires sign-up. It is co-hosted by TRIO Upward Bound, Upward Bound Math and Science, 21st CCLC and VEX Robotics REC Foundation.
Made in Chicago Dance Series
Ensemble Español Spanish Dance Theater will open the 2017-18 Made in Chicago Dance Series with a performance at 7:30 p.m. Oct. 6 at the Auditorium Theatre. Ticket prices start at $29 for the general public. Students may purchase discounted tickets for $15 at the box office with a Northeastern student ID an hour before the show.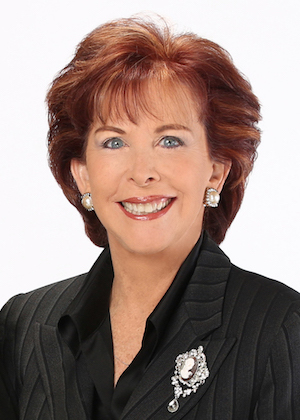 Goodwin Lecture
Nationally recognized financial expert Terry Savage will participate in a discussion titled "The Savage Truth on Money, Markets and the Economy" as Northeastern presents the second installment of the Daniel L. Goodwin Distinguished Lecture Series on Oct. 24. Savage writes a weekly personal finance column syndicated in major newspapers by Tribune Content Agency, and her columns also appear on Huffington Post. Savage makes frequent appearances as a money expert on CNN and other national television and radio programs, commenting on the financial markets and current economic events, and she is featured on WGN Radio and WGN-TV in Chicago with a weekly personal finance segment.
Mark your calendar!
Is Deafness a Disability? panel, 3 p.m. Oct. 11, Alumni Hall North
"One Potato, Two Potato" screening, 7:30 p.m. Oct. 11, Auditorium
Thursday Night Live: DosEagles, 10 p.m. Oct. 12, Student Lounge
#FollowFriday
Insta-Golden 
Are you following Northeastern on Instagram? Check out our photos and stories for fun photos and tips on upcoming events.
Do you have a story tip? Let the public relations office know!
Mike Hines, Director of Public Relations, m-hines@neiu.edu, (773) 442-4240