It's getting to be that time of year again! As the end of the semester rapidly approaches, Northeastern Illinois University is celebrating a slew of accomplishments by its students, faculty, staff and alumni. Read about the latest faculty book, a relief effort for earthquake victims and two separate alumni who are making news for their musical work with Chicago students.
Around the Commons
Teaching with hip-hop
Tony Pozdol didn't exactly launch his college career as standout scholar. (You really need to read the story.) Now one year since earning his Bachelor of Arts in Secondary Education-English, Pozdol is teaching ninth-grade English with cutting-edge curriculum that he developed as a Northeastern student. In March, his work with Assistant Professor of Educational Inquiry and Curriculum Studies Alison Dover was published in English Journal.
Rally in Springfield
Northeastern faculty, staff, students and alumni joined hundreds of others from colleges and universities around the state in Springfield on April 20 to participate in a rally to urge our state government leaders to quickly find a funding solution for higher education. On April 22, SB2059 passed both chambers of the Illinois Legislature to provide stopgap funding for the public universities, community colleges and about 40 percent of the MAP funds.
Journey to Cuba
History Librarian Edward Remus was one of five librarians from Illinois who visited Cuba in March in a first-ever study tour to bring Library and Information Science students from the United States to Cuba. They participated in a symposium hosted by the University of Havana, attended the 16th annual international Informática convention and fair and sustained an ongoing dialogue on the legacy of the Cuban Revolution in the present.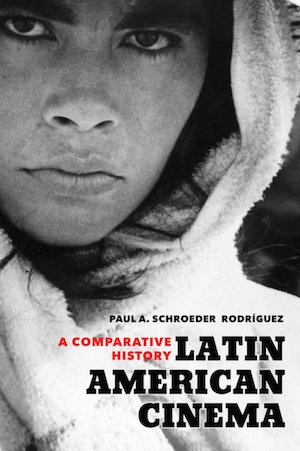 Going to the movies
Paul A. Schroeder Rodríguez, chair of the Department of World Languages and Cultures, has published his second book, "Latin American Cinema: A Comparative History." The book, a 10-year labor of love, traces Latin America's national cinemas through every major cinematic period in the region, from the silent period through the digital age.
Relief for Ecuador earthquake victims
In collaboration with the Consulate of Ecuador in Chicago, Northeastern is collecting donations as part of the earthquake relief effort. Donations will be accepted from 9 a.m.-6 p.m. in the Student Lounge through May 5. The Office of Student Leadership Development and the Student Government Association will serve as volunteers. The greatest need is for non-perishable food items, tents, sleeping bags and first aid kits and supplies.
A boost for civic leadership
Northeastern has been awarded a $1,400 McCormick Election Project Grant by Illinois Campus Contact to support the University's efforts to engage its diverse student body in the electoral process and enhance civic learning and democratic engagement opportunities for its students. The funds will be applied toward internal outreach efforts and election programs designed to increase voter registration, voting rates, and understanding and awareness of the issues.
Take a bow
President Sharon Hahs has announced a number of employee awards for the academic year 2013-14. The Teaching Professional and Resource Professional Excellence Awards for achievements and contributions to the academic community went to:
Teaching/Performance of Primary Duties
Sarah Cordell, Mathematics
Sarah Orlofske, Biology
Emily Rumschlag-Booms, Biology
Research/Creative Activities
Sangmin Bae, Political Science
Chielozona Eze, Social Work, African and African American Studies
Jon Hageman, Anthropology
Travis Heath, Music
Scott Hegerty, Economics
Christina Madda, Educational Leadership and Development
Adam Messinger, Justice Studies
Dragan Milovanovic, Justice Studies
Gerardo Moreno, Special Education
Ana Nieves, Art
Vida Sacic, Art
Angela Sweigart-Gallagher, Communication, Media and Theatre
Masami Takahashi, Psychology
Mickie Wong-Lo, Special Education
Service
Jennifer Banas, Health, Physical Education, Recreation and Athletics
Pamela Geddes, Biology
Francisco Iacobelli, Computer Science
Eleni Makris, Educational Inquiry and Curriculum Studies
Aaron Schirmer, Biology
Katy Smith, Secondary Education
Melinda Storie, Geography and Environmental Studies
The Instructor/Academic Support Professional/Academic Resource Professional Excellence Award for achievements and contributions to the academic community went to:
Melanie Bujan, Communication, Media and Theatre
Jamie Farrell, Music
Nawaf Habib, Biology
Robert Jadin, Biology
Mindy Ugolini, Special Education
And there's more!
Linguistics Professor Richard Hallett and alum Majed A. Alasasleh (M.A. '15 Linguistics) presented their paper, "Effects of (phono-)kinetic typography on L2 lexical acquisition," during the annual meeting of the American Association for Applied Linguistics Conference on April 9-12 in Orlando. Hallett also presented a single-authored paper, "Hospitable vocabulary? A Critical Discourse Analysis of phrasebooks."
The Office of Student Leadership Development will host a series of events for Senior Week from April 25 through May 1.
The 2016 Guide to Student Affairs is now posted online.
In the media
Starring in The Mash
Amina Chaudhri, assistant professor of Elementary Education, was the latest faculty member featured in Northeastern's partnership with The Mash, the Chicago Tribune's weekly publication for teens. Chaudhri answered questions about studying to become a teacher, best practices for time management and the one trait her best students have in common.
School of Rock
DNAinfo Chicago featured Tony Esposito (B.A. '07 Music), who teaches music at Onahan Elementary School in Chicago. Esposito has led eight students in founding Raven Street, a rock band that includes a couple of Beatles songs in its repertoire. "Lot of enthusiasm surrounding this band lately," Esposito told DNAinfo Chicago. "And there are no shortage of talented kids at this grade school."
Also in the media ...
To do
NestFest
The Northeastern Programming Board will present NestFest 2016, featuring Chicago artist Phenom, on April 22. Northeastern's own Eagles Dance Crew will serve as the opening act.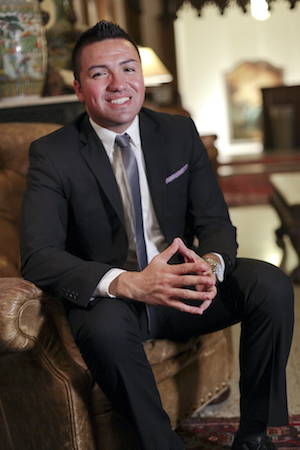 NEIU Alumni: All Access
Young entrepreneur Jose Fulgencio (B.A. '10 Political Science) will return to Northeastern to lead a workshop on how to build a business plan for your life. The event is part of the NEIU Alumni: All Access series. Fulgencio has founded several start-up companies, including Meso Bio, Oye! Help Me and LDMS Media.
Talking about Ensemble Español
Ensemble Español founder Dame Libby Komaiko and Artistic Director Irma Suárez Ruiz will participate in a free Chicago Dance History Project discussion April 27 with Joel Hall of Joel Hall Dancers & Center and Hema Rajagopalan of Natya Dance Theatre. "Conversations on Chicago Dance: Founding and Sustaining a Company" will take place in from 6-7:30 p.m. in Ruggles Hall at Newberry Library. Komaiko and Suárez Ruiz also will participate in Moving Dialogs: Women in the Director's Chair panel discussion on April 26.
Kosciuszko Foundation Lecture
The Polish and European Academic Center for Exchange and Research and the Department of World Languages and Cultures will host the Kosciuszko Foundation Lecture, "Wills as Tools of Power in the Late Medieval Urban Community of Krakow," by KF fellow Jakub Wysmulek of the University of Warsaw and the Polish Academy of Sciences. The event, scheduled for 7 p.m. April 26 in LWH 4006, is free and open to the public.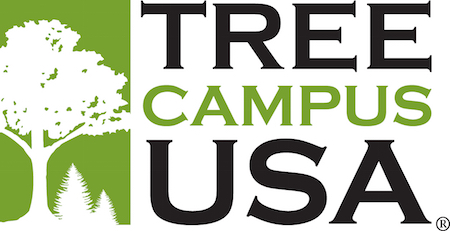 Arbor Day
Northeastern will celebrate its new Tree Campus USA designation at 3 p.m. April 28 in the University Commons. (Not coincidentally, April 28 also happens to be Arbor Day.) Activities will include tree planting, a tree scavenger hunt, learning about the various benefits of trees, and the hug-a-tree campaign. Share your hug-a-tree moments by posting tree-hugging photos to the NEIU Green Fee Facebook page with the hashtag #NEIUtreehug!
Mark your calendar!
Juried Student Art Exhibition, through April 29, Fine Arts Gallery
Junior Recitals, 4 p.m. April 22, Recital Hall
Noche de ESTRELLAS, 5 p.m. April 22, El Centro
Senior Recitals, 7:30 p.m. April 22, Recital Hall
"Death Defying Acts," 7:30 p.m. April 22 and 2 and 7:30 p.m. April 23, Stage Center Theatre
Piano Showcase, 7:30 p.m. April 25, Recital Hall
Biology Department Plant Sale, noon-3 p.m. April 26-28, BBH 337 (Greenhouse)
Talks on Peace: Hummus on Fleek, 2:30 p.m. April 26, Pedroso Center
Percussion Showcase, 3:05 p.m. April 26, Recital Hall
Graduate Lecture-Recital, 7:30 p.m. April 26, Recital Hall
"State Fair" screening, 7:30 p.m. April 26, Auditorium
Silent Lunch, noon April 27, Pedroso Center
NEIU Wind Ensemble, 7:30 p.m. April 27, Auditorium
Senior Recital, 3 p.m. April 28, Recital Hall
Voice Showcase, 7:30 p.m. April 28, Recital Hall
Thursday Night Live: Sadie and the Stark, 10 p.m. April 28, Student Lounge
NEIU Orchestra, 7:30 p.m. April 29, Auditorium
#FollowFriday
Take in some TRIO
Are you following TRIO Student Support Services on Facebook and Twitter? You should! Follow along to get information on TRIO workshops such as ACT/TAP prep in math and writing, as well as info on scholarships, financial planning, communication skills and job searches.
Do you have a story tip? Let the public relations office know!
Mike Hines, Director of Public Relations, m-hines@neiu.edu, (773) 442-4240