Founded in 1968, Project Success will celebrate its 50th year at Northeastern Illinois University with a dinner and awards ceremony. Read more about the history of the program, the next high-profile Goodwin Lecture speaker and much more in this week's edition of Noteworthy at Northeastern.
Around the Commons
Project Success turns 50
Johnny Dorsey graduated from Northeastern in 1982 with a bachelor's degree in Business and Management. Without the Project Success program, that accomplishment might not have been possible. "I really couldn't say where I would be if it hadn't been for Project Success and the mentoring part of the program that really gave me a second chance," said Dorsey, who is now the Assistant Dean of Students at Urban Prep West, a Chicago charter high school. Established in 1968 to recruit and retain African American students, the program provides academic, social and emotional support services to help students navigate the complexities of higher education. Now open to students of all ethnicities, Project Success will mark its 50th anniversary with a dinner and awards ceremony.
Goodwin Lecture
Environmental activist Erin Brockovich will participate in a talk titled "An Evening With Erin Brockovich" as Northeastern presents the fifth installment of the Daniel L. Goodwin Distinguished Lecture Series on Feb. 25. The free event will take place at 7:30 p.m. in the Auditorium on the Main Campus. One of Brockovich's books will be available for purchase during a post-event book-signing. Northeastern has made 150 tickets available to students, employees and retirees at the Welcome Center or by calling (773) 442-4636. Parking is complementary during this event.
Dame Libby tribute
Ensemble Español will host a celebration of the life and journey of the Spanish dance company's beloved founder, Dame Libby Komaiko, on April 27 in the Auditorium. The tribute will feature some of Dame Libby's company pieces, including masterwork "Bolero." Tickets are complimentary and may be picked up at the Welcome Desk, by calling (773) 442-4636 or online at neiu.edu/tickets. There is a limit of two tickets per patron. A processing fee applies for tickets ordered online. Parking will be complimentary in Lot D. The tribute will be streamed live at neiu.edu and ensembleespanol.org.
And there's more!
Northeastern will host an Undergraduate Open House on Feb. 27.
The Department of Counselor Education will host an information session on Feb. 15.
The College of Business and Management graduate programs will host an open house on Feb. 21.
Anthropology Professor Russell Zanca has been appointed Book Reviews Editor of the Central Asian Survey, the world's leading English-language academic journal on Central Asia and the Caucasus.
Libby Hill (M.A. '94 Geography and Environmental Studies) will publish a revised edition of her book "The Chicago River: A Natural and Unnatural History" on Feb. 21.
In the media
Insight on Venezuela
As Venezuela wrestles with a leadership crisis, WTTW's "Chicago Tonight" spoke with College of Education Professor Ana Gil-Garcia, a native of the country, for a report on the Venezuelan community in Chicago. She talked about the despair she witnessed during a recent visit to her country. "My family and I, we knew that going out to the street was about having children asking you for something to eat," she said.
Also in the media ...
To do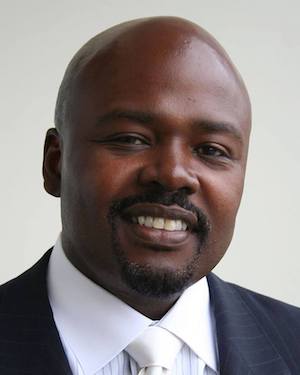 'Our Stories Matter'
The Carruthers Center will host veteran journalist, author, professor and storyteller John W. Fountain to discusses why our stories matter and how you can more effectively tell them. The event will take place at 7 p.m. in Donn F. Bailey Legacy Hall.
The 82
The Department of English will continue its literary series, The 82 (Creative Writing Minor Reading Series), at 3 p.m. Feb. 19 in the Library Cafe. Writers Peggy Shinner, Aricka Foreman and Juan Martinez will read and discuss their writing processes.
Brasil Guitar Duo
Brasil Guitar Duo, a 2006 winner of the Concert Artists Guild International Competition, will perform in the Recital Hall on Feb. 15 as part of the Jewel Box Series. Hailed by Classical Guitar magazine for its "maturity of musicianship and technical virtuosity," Brasil Guitar Duo is equally at home on a classical or a world-music series. Its innovative programming features a seamless blend of traditional and Brazilian works
'Can I Cite That?'
The Illinois Writing Project in the Daniel L. Goodwin College of Education will host a presentation by Dr. Troy Hicks titled "Can I cite that? Examining what counts as evidence in a digital world" on Feb. 28 in the Student Union from 4:30-8:30 p.m. Hicks is an associate professor of English at Central Michigan University. His work focuses on the teaching of writing, literacy and technology, and teacher education and professional development. This presentation will provide educators with tools to assist students in their understanding of what is acceptable evidence in academic writing. Pre-registration is encouraged. Dinner is included in the registration fee.
Mark your calendar!
#FollowFriday
Daniel L. Goodwin College of Education
Be sure to follow the Daniel L. Goodwin College of Education on Facebook to stay in the loop on all of the College's events, photos, news and more!
Do you have a story tip? Let the Office of Public Relations know!
Mike Hines, Director of Strategic Communications, m-hines@neiu.edu, (773) 442-4240