The National Endowment for the Humanities has awarded a $100,000 grant to Northeastern Illinois University to support the development of a Kurdish language and cultural studies program.
The grant will fund a year-long project in collaboration with the Zahra Institute to develop three new courses at Northeastern as well as related curricular resources in Kurdish language and culture. The project will be led by Jeanine Ntihirageza, a TESOL professor and director of Northeastern's Multilingual Learning Center.
"Kurdish language and culture programming at Northeastern would contribute to an increase in inclusivity, cultural breadth and depth, global networking, and an expansive cultural awareness," Ntihirageza said. "Because Kurds are transnational in the Middle East and because the Kurdish language has been in contact with many other languages such as Turkish, Persian, Zand dynasty, Pahlavi dialect, Arabic, Armenian, Keldanian, Circassian and Georgian, the proposed project not only constitutes an innovation at Northeastern, but also provides access to other cultures in the Middle East.
"This area of study would add programming that prepares our students for leadership, service and success in a diverse and multicultural global world, with academic support that values Northeastern's urban and global mission."
Northeastern was the only public institution in Illinois to receive National Endowment for the Humanities grants this year. A second grant was awarded to Associate Professor of History and Latino/Latin American Studies Christina Bueno to support her work on a book project titled "Excavating Identity: Archaeology in Revolutionary Mexico, 1910–1940."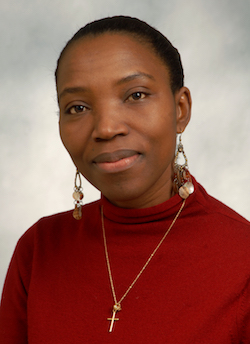 Jeanine Ntihirageza