Legendary Chicago Cubs catcher Randy Hundley will be the featured speaker during the 46th Annual Chuck Kane Scholarship Golf Event.
Northeastern Illinois University's longest-running fundraiser will take place on June 18 at Chevy Chase Country Club in Wheeling. The event is held annually in memory of former Northeastern athletic director and golf coach Charles "Chuck" Kane, remembered as a warm and wonderful man who took great pride in his teaching.
Nicknamed "The Rebel," Hundley was the field general for the Cubs under manager Leo Durocher and became one of the game's biggest stars with his durability, leadership and skills behind the plate. The Virginia native played 10 seasons with the Cubs in the 1960s and 1970s and was considered a leader on the field for the team that endured a historic collapse in 1969.
Hundley led National League catchers in putouts and won the 1967 National League Gold Glove Award for catchers as the Cubs improved from a last-place finish in 1966 to finish in third place. Hundley set a major-league record in 1968 with 160 appearances behind the plate and caught more than 90 percent of all Cubs games from 1966-1969. Hundley also introduced the one-handed catching style, a technique that Hall of Fame catcher Johnny Bench and other catchers soon copied.
Upon retiring after the 1977 season and managing 3.5 years in the minor leagues, Hundley established baseball fantasy camps for adults. To this day, he operates the Randy Hundley Fantasy Camp in January at the Cubs's spring training complex in Mesa, Ariz., and continues to work with the current Chicago Cubs in spring training.
In 2016, Hundley was awarded a World Series ring for his lifelong efforts both on and off the field from the Chicago Cubs.
After Chuck Kane's passing in 1972, his colleagues initiated the golf outing in his memory. Over time, the event has focused not only on sport and leisure, but has also emphasized the values of giving back by providing much-needed scholarships for deserving Northeastern students. In total, seven scholarships that are awarded to 11 students annually are funded by the Chuck Kane Scholarship Golf Event, which has raised more than $300,000 over the past 10 years and has provided scholarships for more than 157 students since the event was founded.
This year's golf event includes 18 holes of golf, lunch on the course, Hole-in-One and other contests, cocktail hour after play, and a silent auction and dinner program featuring Hundley. Guests can attend the all-day festivities for $200 per person, golf and lunch for $135 or dinner for $75. Visit neiu.edu/kane for more information.
Donors may direct their contributions to any NEIU Foundation fund they choose. All donations are eligible to be matched as part of the Goodwin Gift Challenge, and all will count toward the Transforming Lives capital campaign to raise $12 million for extraordinary scholarship support and exceptional learning environments by the end of 2018.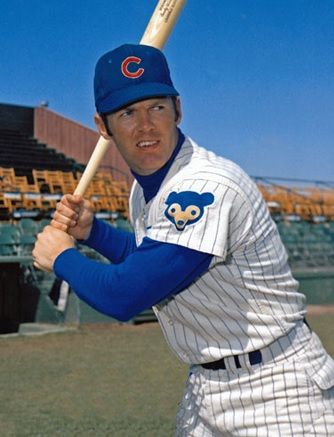 Randy Hundley