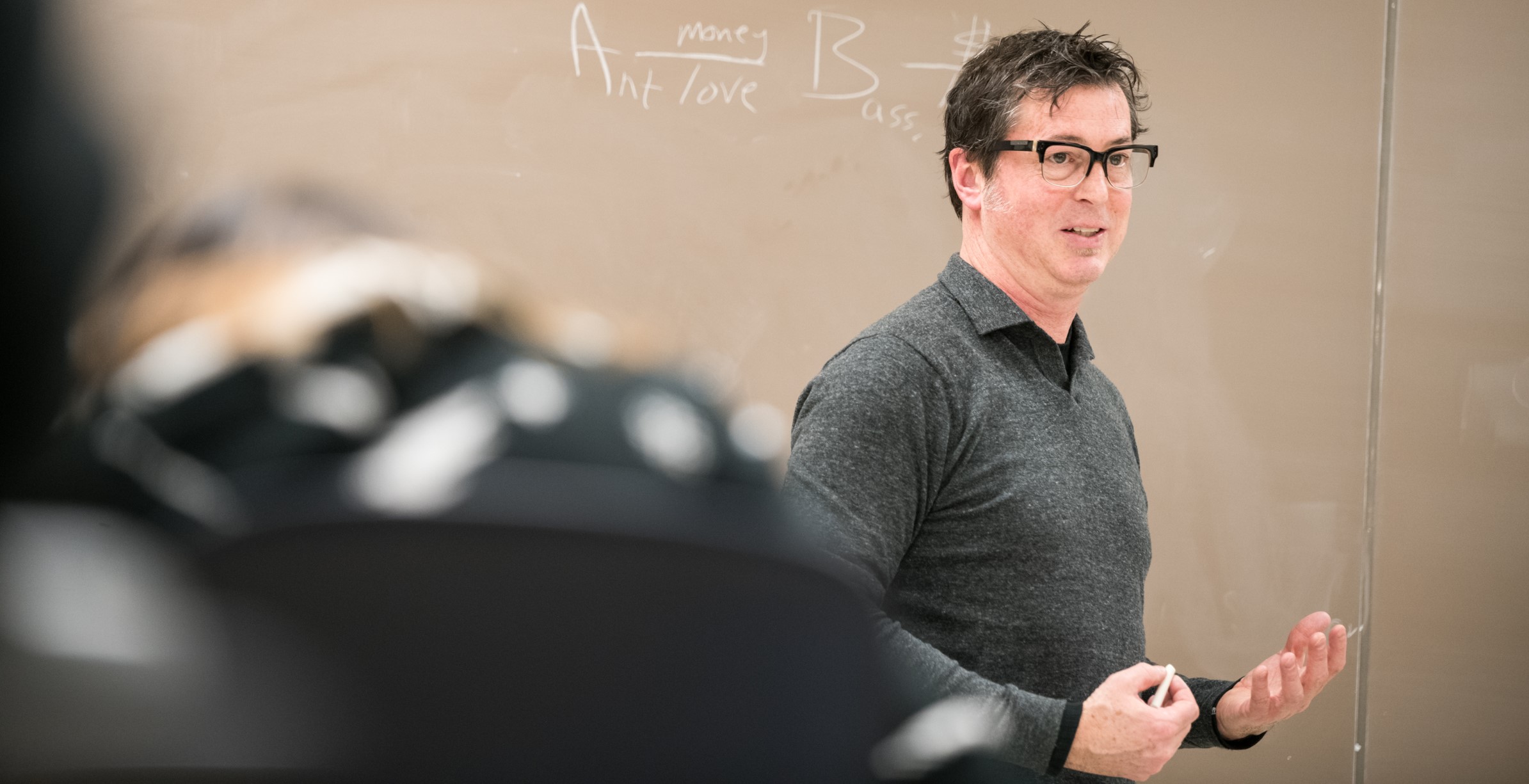 Sign-up for the 2023-24 Seminar Series begins Sept. 5, 2023.
Stimulating Professional Education for Chicago Area Educators
Northeastern Illinois University continues to offer a series of exciting interdisciplinary seminars to feed the intellectual hunger of community college and high school teachers of all disciplines. Starting in 2012 with a focus on English, the Pro Dev series has expanded to include History, Biology, Fine Art, Psychology, Philosophy, World Languages and Cultures, Ethics, and Political Science, with more to come.
Those seeking professional development and a nourishing space to explore the challenges of our evolving and volatile world can join Northeastern faculty members in these seminars designed to spur intellectual growth, reinvigorate classrooms, and increase relevance in our contemporary society.
2023-2024 Seminar Schedule now available
For 2023-24, we're refocusing on more English-related topics and also examining the social/political challenges our students must navigate, while bringing back the essentials in Anti-Racism and Social Equity. Each three-hour seminar attended and completed earns the participant three (3) CPDU credits.
View the full seminar descriptions. Take a look then return to this page to sign up!
You can also browse the illustrated brochure.
Have a larger group interested in a seminar delivered at your institution? If you have a group of 20 or more interested in a single seminar, please contact the coordinator of the CAS Professional Development Series Bradley Greenburg at b-greenburg@neiu.edu, or our administrator Hilary Jirka at h-jirka2@neiu.edu, to work out the details.
Pricing and registration
What's new for 2023-24
Seminar seats will be available for a flat fee of $100 per seat. No more price tiers!
With one exception: the Mental Health First Aid - Youth seminar will have a different price point. See its course description for more details.
Pricing for large (20+) groups that request a special session or a seminar presented at their home institution will be handled on a case-by-case basis.
We have also streamlined registration in response to your requests for a more straightforward process.
Please fill out the Professional Development Seminar Series form to sign up as an individual or as an admin entering group registrations.
Paying by credit card? We will email you a payment link after form submission.
Paying by check? We will email you an invoice with a mailing address after form submission.
Questions? Contact Hilary Jirka at h-jirka2@neiu.edu.