As a History student, you will develop skills of critical thinking and writing that you will find indispensable as you pursue a variety of careers, including education, research, law, business, public affairs and the service professions. Below are a few alumni profiles to give you an idea of the many career opportunities available to History majors.
Christina Cogswell
B.A. in History, 2015 (NEIU) 
M.S. in Library and Information Sciences, 2017 (UIUC)
M.A. in History (NEIU - In progress)
I'm the Information Services Librarian at El Centro.  In this role I manage the El Centro Library, supervise 1 full-time employee, and 3 graduate assistants. It's my goal to make sure that students taking their classes at El Centro have the same services available to our on-campus students.  This includes access to our eResources and interlibrary loans, but also in-person reference help and meeting with students 1-on-1 to help with their research. Great customer service is a huge part of our job at the El Centro Library, and I feel lucky to be able to help students feel less stressed!
Studying history helped me in so many ways! The research skills (secondary + primary sources!) I gained while studying history are honestly so helpful! Once you learn something new, it's easy to forget how hard/overwhelming it was to learn it. Many students are intimidated and overwhelmed by the research process - it's been very nice to be able to share my experiences and successes at NEIU - I hope the students I help feel more confident after I meet with them. The other aspect of studying history I find beneficial is writing - when you study history, you end up doing so much writing. Because of this, I'm extremely comfortable with any writing that is required for my job. In addition to these skills helping me in my career, I also believe studying history has helped me in my life. Knowing how to evaluate the information that I encounter on a daily basis really helps me keep my critical thinking cap on. I also like to think that history helped me begin to understand so many huge socio/political issues that affect our lives every day. It caused me to start wondering about the how + why behind events and people's opinions. Having a small glimpse into the complications of human life through time helped me see those complications in everything around me.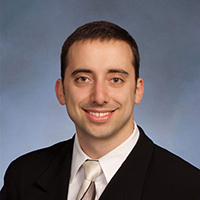 Simeon Nockov
B.A. in History and Philosophy, 2009 (NEIU)
Juris Doctorat (JD), 2012 (Chicago-Kent College of Law)
Master of Laws (LL.M.), 2013 (University of California, Berkeley, School of Law)
Currently, I work for the State of Illinois as an Administrative Law Judge (ALJ). As an ALJ, I preside over property tax appeals for residential, commercial, and industrial matters.
Studying history helped me develop the ability to research and analyze large amounts of information. These skills are very applicable to the field of law where we constantly research case law, statutes, and other pertinent authority. Being able to boil down the vast amount of information into a short persuasive story is what trial lawyers do on the daily basis. Studying history also gave me a deeper understanding of the historical context behind the political and cultural nuances that shaped the law as we know it today.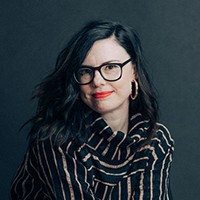 Erica Feldman
B.A. in History, 2007 (NEIU)
M.A. in Gender and Cultural Studies, 2012 (Simmons College)
I am the "Head Witch in Charge", and Creative Director of HausWitch Home + Healing, a radical, intersectional feminist witch store in Salem, MA.
My history degree from NEIU paved the way for my graduate work studying Witch trials and the archetype of the Witch from a multidisciplinary perspective. The knowledge I gained gave me a unique perspective when starting my business in Salem, MA, a town inextricably linked to history. I have also found that my background in history has provided a useful context with which to understand current events and I sincerely wish that more people studied history so that it would stop repeating itself!