News & Features
When Patricia Morales and José Flores Sanchez came to Northeastern Illinois University, neither anticipated that their education in the Department of Sociology would put them on a path to becoming the first people in their families to earn Ph.D.s.
After graduating from Northeastern in 2017, Morales and Flores Sanchez both earned full scholarships to pursue their doctorates in the fall of 2019. Morales is attending the University of California, Santa Barbara and studying Feminist Studies. Flores Sanchez is attending Stony Brook University in New York and studying Women's, Gender and Sexuality Studies.
Flores Sanchez hopes his research will help inform him as an educator and promote inclusion and foster positive social change, especially within the Latinx community. Morales' master's thesis focused on Latinx sex workers in the digital sphere and their use of "ethnic branding" and heteronormativity as marketing strategies. She's continuing this research in her doctoral program by examining the ways in which the recently passed Fight Online Sex Trafficking Act and Stop Enabling Sex Traffickers Act (FOSTA-SESTA) may actually increase violence and criminalization targeting sex workers. She hopes her research will help efforts to destigmatize and decriminalize sex work.  
"I didn't know what to expect at Northeastern," said Flores Sanchez, who did not let his status as a DACAmented student deter him from achieving his educational goals. "I ended up feeling really excited to be here every day because of the mentors and professors and a lot of helpful, caring people. Overall, being a student at Northeastern was a really amazing experience. Being a part of the NEIU student body helped me build meaningful relationships with professors and fellow students."
Flores Sanchez immigrated to the United States from Mexico with his family when he was 11 years old. He came to Northeastern as a transfer student from Harper College. 
Morales, on the other hand, came to Northeastern right out of Roberto Clemente Community Academy and was part of the McNair Scholars, a program that is dedicated to helping underrepresented populations in higher education prepare for and get accepted into doctoral programs. With the assistance of McNair, she applied to the University of Illinois at Chicago and earned her master's degree in 2019.
"The most significant period of my life, to be honest, is directly tied to being in the Sociology Department of NEIU because of the family and community we built and the relationships I made with other students, staff and faculty members," Morales said. "They remain my core academic and moral support to this day aside from my biological family."
Through their classes and Northeastern's Sociology Club, Morales and Flores Sanchez established a friendship, and they collaborated with other Sociology students to put their education into practice. In 2016, with the support of Brett Stockdill who was the Sociology Club advisor at the time, they organized a protest against then-Gov. Bruce Rauner's budget standoff that was attended by over 500 people. They also helped lead a mock funeral for public education that was part of a statewide protest against the budget impasse that attracted thousands of educators and students.
"Professors really empowered us as students," Morales said. "We were encouraged to put the theories we were learning in our classes into practice through protests and other actions."
Stockdill, a professor of Sociology, Latinx and Latin American Studies and Women's and Gender Studies, was thrilled for these two students when he learned of their acceptance into doctoral programs. 
"Patricia Morales and José Flores Sanchez embody the best qualities of our NEIU students," Stockdill said. "Research skills? Phenomenal. Writing? Stellar. Critical thinking? Exemplary. As leaders in NEIU's Sociology Club, they worked with other students to organize an array of forums on key contemporary issues including racist police violence, immigrant rights, homophobia, and U.S. militarism. They persevered in the midst of the 2016 budget crisis and personal struggles, excelling academically and helping other students to do the same."
Both Morales and Flores Sanchez, who are still in touch in spite of the distance of their new schools, appreciated Northeastern's nontraditional student body. The fact that their classes were made up of students who were not only right out of high school, but also older students who were parents or adults who were completing their education while already having careers made a positive impact on them. 
"There's a lot we can learn from each other," Flores Sanchez said. "The education we got at Northeastern is something we could only get here because of the school's nontraditional student body. We learned to have really critical, empowering, empathetic conversations with others."
Morales seconded that notion, adding that her Northeastern education has been a large part of her academic success and has helped shape her future goals. 
"I gained an understanding that the world took generations to get to the point where it is now, especially in terms of imbalanced power structures when it comes to social inequality and it's going to take generations to undo a lot of that," Morales said. "But I was also taught that there's power everywhere. There's power in every thought and every action. In the classroom in particular, the potential for change is huge. Students bring a wealth of knowledge and a hunger for critical civic engagement that given the right environment can truly create life-transforming change as it was done for me. To be on the other side of this process as an educator would be nothing short of a blessing."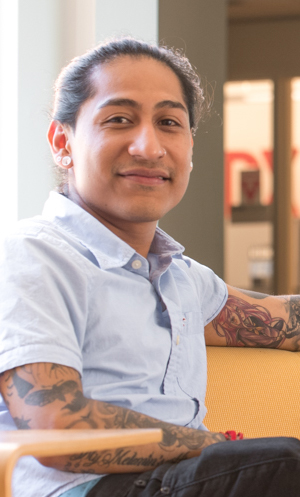 José Flores Sanchez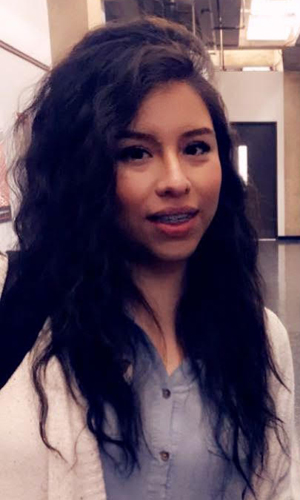 Patricia Morales