Northeastern Illinois University Dean of the College of Arts and Sciences Wamucii Njogu has been appointed Acting Provost, effective July 1, 2017. Njogu will report to Interim President Richard Helldobler.
Njogu came to Northeastern in 1996, joining the faculty of the Department of Sociology, where she later became Coordinator and Department Chair. Since then, she served as Assistant / Associate Provost before taking on her current role as Dean, a position she has held for the past seven years.
"Dr. Njogu is the right person for this critical role at Northeastern during these challenging times," Helldobler said. "I am very confident in her abilities to serve as Acting Provost and look forward to her leadership as we enhance and transform our University."
As Dean, Njogu has worked with faculty to develop programs, including the Master of Social Work, Bachelor of Science in Environmental Science, and the EMERGE Summer Program. She also served as the Principal Investigator for a U.S. Department of Education Title III grant to support Biomedical Environmental Sciences and a multi-year IBHE grant, which funded student success programs.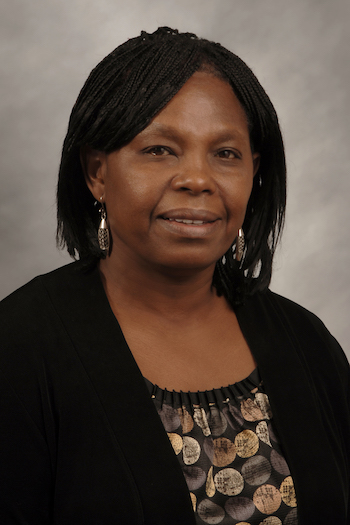 Wamucii Njogu