Associate Professor of Communication, Media and Theatre Tony Adams has been honored with Northeastern Illinois University's 2017 Bernard J. Brommel Distinguished Research Professor award.
Bernard J. Brommel, Professor Emeritus of Communication, Media and Theatre, established the award to be given annually to the tenured or tenure-track member of the Northeastern faculty who best demonstrates excellence in research and scholarship.
Most of Adams' research focuses on lesbian, gay, bisexual, transgender and queer (LGBTQ) concerns such as identity management, stigma and social support. For his first book, "Narrating the Closet" (Routledge), Adams interviewed lesbians and gay men, analyzed texts about sexual identity, and documented his own experiences as a queer man to identify struggles with disclosing same-sex attraction—often referred to as "coming out of the closet."
Adams described experiences of sexuality before, during and after coming out, and demonstrated how the coming out process never ends, as new audiences make for new times to disclose. Adams also framed same-sex attraction as a relational issue, one for which others may hold an LGBTQ person accountable in a variety of ways, and an issue that implicates persons of all sexualities.
One of Adams' co-authored articles, "Autoethnography: An Overview" (2011), has more than 1,200 citations, has been reprinted five times and has been translated into German and Spanish.
"The Brommel award is a tribute to Dr. Adams' body of impressive research during his tenure at Northeastern Illinois University," Acting Provost Vicki Román-Lagunas said. "He is a great asset and a wonderful colleague, and we look forward to his future contributions to the field."
Adams' new project, "Narrating Forgiveness," takes up the struggles that arise after coming out, beginning where "Narrating the Closet" ends.
The Brommel award is being presented this year for the 11th time, and will be formally presented at the May 2017 Commencement ceremony.
As the Brommel Distinguished Research Professor, Adams will receive a cash award of $5,000. He will make a presentation about his research and creative activities to the Northeastern community during the Fall 2017 semester.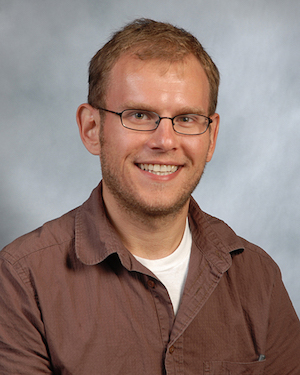 Tony Adams