Northeastern Illinois University Professor of Special Education Gerardo Moreno has been appointed editor of the journal Multiple Voices for Ethnically Diverse Exceptional Learners. The appointment is a two-year term.
Multiple Voices is one of the leading publications in disseminating research and best practices for all educators working with students with exceptional needs from diverse backgrounds. While the field of education has several scholarly journals devoted to exceptional populations, Multiple Voices is unique as it examines the intersectionality between disability and social identities, such as racial, ethnic and sexual/gender.
"Considering the six pillars of Northeastern values, the scope and aim of Multiple Voices strongly aligns with our values of diversity, access to opportunity and empowerment through learning," Moreno said.
Moreno's work at Northeastern has focused on best educational practices for students from diverse backgrounds, and being a part of this dissemination process will serve as genuine motivation for the continuation of his research agenda.
"The role of the Multiple Voices editor is first and foremost a privilege," he said. "The scope and aim of this journal aligns with my own professional research and publications, and having the opportunity to steward a journal of this caliber is an honor."
Moreno also said that the journal symbolically represents evidence-based strategies are implemented into practice.
"With our highly regarded Daniel L. Goodwin College of Education teacher preparation programs, the best practices disseminated through Multiple Voices ensures our future teachers are well prepared to meet the needs of exceptional populations from diverse backgrounds," he said.
Multiple Voices is not owned by a publication company. Instead, the editor's university, which devotes resources to its review and publication process, hosts it. Northeastern will assume those tasks for the duration of Moreno's term as editor.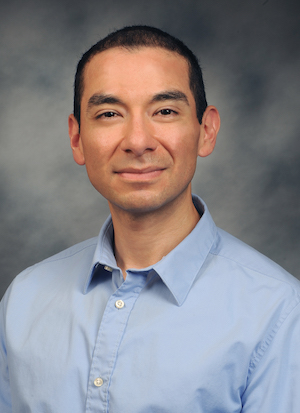 Gerardo Moreno