Northeastern Illinois University Professor of History Patrick Miller and Assistant Professor of Biology Cindy Voisine have received Fulbright Scholars Awards for the academic year 2016-17.
"I congratulate Drs. Miller and Voisine, and I wish them productive and fulfilling experiences as Fulbright Scholars," Provost Richard J. Helldobler said. "Having our faculty selected as Fulbright Scholars is only one of many areas of excellence at our University, and we look forward to how these valuable educational experiences will enrich our students' lives."
Miller has been named the 2016–2017 Fulbright Bicentennial Chair in American Studies at the University of Helsinki, where he will teach in the Program in North American Studies/Department of World Cultures.
The Fulbright Bicentennial Chair was established in 1976 to institutionalize the teaching of American history, culture and language in Finland. It was the first chair in the Fulbright Distinguished Chairs Program.
Miller will guide courses and seminars principally in his field of African American History and Race Relations while continuing his research on what is called "the long Civil Rights Movement." During the academic year, he is responsible for several public lectures in Finland and will participate in conferences and symposiums elsewhere in Europe and North Africa.
This is Miller's third Fulbright Award. Previously, he served as a Senior Scholar at the University of Münster and at the University of Bayreuth in Germany.
Voisine will conduct research in Heidelberg, Germany, during the Fall 2016 semester. Voisine will conduct her research in the laboratory of Bernd Bukau, Research Group Leader of Zentrum für Molekulare Biologie and Division Head of Deutsches Konsortium für Translationale Krebforschung, at the University of Heidelberg.
Using the nematode C. elegans, Voisine will examine whether the amyotrophic lateral sclerosis (ALS) associated protein TDP-43 spreads like a prion from neuron to neuron. Deciphering the mechanism of TDP-43 transmissibility will reveal cellular pathways underlying the spread of ALS within the brain and spinal cord. Identifying these pathways is a necessary first step for development of therapeutics to treat ALS.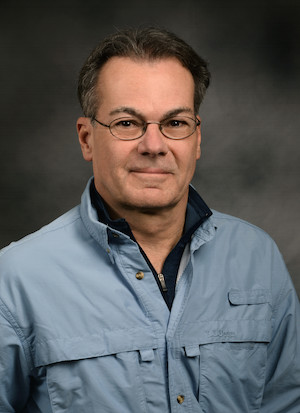 Patrick Miller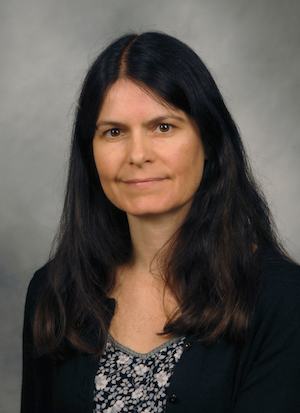 Cindy Voisine