Northeastern Illinois University's new president has arrived! Dr. Gloria J. Gibson is now at the helm. Read about our new leader, a prestigious faculty fellowship and a grant that will foster a student exchange with Colombian universities in the summer's first edition of Noteworthy at Northeastern.
Around the Commons
A new president
Northeastern's new president may have grown up downstate, but Gloria J. Gibson is at home here. For Gibson, home is not about location as much as it is the people and the students the institution serves. "I am truly honored to be president of Northeastern Illinois University, a place I have developed a strong and heartfelt appreciation for since setting foot on campus," Gibson said. "Among the things I found most impressive about Northeastern are its resiliency during the past 150 years and its diverse community. I am so honored to be a part of Northeastern's history and to be following the footsteps of strong leaders who preceded me."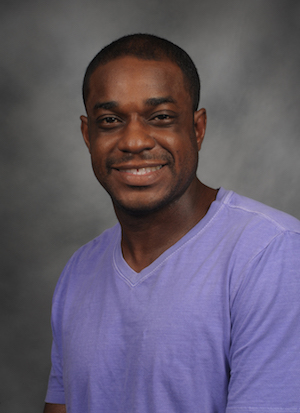 ISGAP Fellowship at Oxford
Assistant Professor of Educational Inquiry and Curriculum Studies Sunni Ali has been awarded a spot in the Institute for the Study of Global Antisemitism and Policy's Oxford Summer Institute for Curriculum Development in Critical Contemporary Antisemitism Studies. The summer institute will take place in St. John's College at Oxford University from July 29 through Aug. 10. The Selection Committee recommended Ali for a full ISGAP Fellowship as a Scholar in Residence for the ISGAP Oxford Program 2018. Earlier this year, Ali published his second book, "Here's to This Flag of Mine."
NHAE gala honors
Graduate students Cynthia Bautista and Ken Cuellar were awarded the Principal-On-Training scholarship by the Network of Hispanic Administrators in Education (NHAE) during its gala banquet on May 18. The students (pictured above holding certificates and posing with members of the executive board and Chicago Public Schools Board Member Alejandra Garza) are members of a cohort of Latino teachers recruited to help solve the deficit of Latino school leaders in Chicago Public Schools. At the gala, the executive board of NHAE provided one-year free memberships to all 17 graduate students of the cohort.
100,000 Strong in the Americas Innovation Fund grant
The U.S. Department of State, Partners of the Americas, and NAFSA: Association of International Educators have awarded a 100,000 Strong in the Americas Innovation Fund grant to Northeastern in partnership with Universidad del Atlántico and Universidad Simón Bolivar in Colombia. The $25,000 grant will increase mobility, especially among underrepresented student populations, by collaborating on new student exchange models. Northeastern students will travel to the partner country to learn about peace education projects involving youth in Colombia, while Colombian students will travel to the U.S. to learn about community organizations in Chicago that address youth violence.
And there's more!
Signup is now open for the University Open House on June 6.
Spanish major Eric Melecio won first prize in the 2nd Annual Literary Awards Ceremony & Arts Performance run by the Department of Language and Literature at Saint Xavier University for his work "El manga." Fellow Spanish majors Melina Calengas and Fabio Duque also were among the 10 finalists.
Professor of Sociology, Latinx and Latin American Studies, and Women's and Gender Studies Brett Stockdill published the article "Love in the Time of ACT UP: Reflections on AIDS Activism, Queer Family, and Desire" in QED: A Journal in GLBTQ Worldmaking.
Assistant Professor of Counselor Education Laura Tejada delivered a presentation titled "Intergenerational Patterns in Long-Distance Relationships" at the Families, Work and Mobility Atlantic Canada Symposium on May 16 at the University of Prince Edward Island in Charlottetown.
The Counselor Education program will host an information session on June 8, and the Gerontology program will host information sessions on June 15 and June 22.
In the media
'A City at War: Chicago'
Northeastern alumnus Richard Lindberg, author of "Northeastern Illinois University: The First 150 Years," participated in the WTTW documentary "A City at War: Chicago" about the activities in America's major cities during World War II. Lindberg addressed the treatment of Germans, Italians and Japanese immigrants, who were labeled "alien enemies."
Also in the media ...
C-SPAN broadcast alumnus and Congressman Luis V. Gutiérrez's May Commencement speech as part of its Commencement Address Series featuring 29 speeches from around the country.
KALW public radio in San Francisco interviewed Professor Emeritus of Economics Edward Stuart about his Great Courses work on capitalism and socialism.
The Riverside-Brookfield Landmark reported that James Robinette (B.A.'09 Elementary Education-Teacher Education; M.A. '12 School Leadership) has been named principal of Congress Park School in Brookfield.
To do
American Spanish Dance & Music Festival
Ensemble Español's popular live dance and music performances return to the North Shore Center for the Performing Arts with Flamenco Passion: A Tribute to Jose Greco's 100th Anniversary from June 15-17. These performances are part of the company's 2018 American Spanish Dance & Music Festival, exploring the theme Jose Greco: An American Immigrant in Spain. The Festival, now in its 42nd year, features performances, concerts, classes, seminars and lectures showcasing the elegance and passion of Spain's dance, music and culture.
Mark your calendar!
Juried Community College Exhibition, June 4-29, Fine Arts Center Gallery
"Hans Christian Andersen" screening, 7:30 p.m. June 5, Auditorium
Thursday Night Live: Totally Crushed, 9 p.m. June 5, Student Lounge
Thursday Night Live: Jimmy Degenerate and the Not-Sees, 10 p.m. June 7, Student Lounge
#FollowFriday
Northeastern on YouTube
Watch Congressman Luis V. Gutiérrez's and Accounting graduate Su Oh's speeches from the May Commencement ceremony and much more on Northeastern's YouTube channel!
Do you have a story tip? Let the public relations office know!
Mike Hines, Director of Public Relations and Web Communications, m-hines@neiu.edu, (773) 442-4240