From a science symposium in Lisle, Ill., to a diversity conference at Harvard University in Cambridge, Mass., Northeastern Illinois University students continue to represent the University well everywhere they go. Read about this week's student successes, our latest faculty member to be featured in The Mash and more!
Around the Commons
Science student success
Northeastern students (pictured above) Sara Abhuhabda (Chemistry), Mariah Green (Earth Science), Cesar Bustos (Physics) and Da In Lee (Biology) were awarded prizes for their presentations in February at the 2016 Illinois Louis Stokes Alliance for Minority Participation Spring Symposium in STEM in Lisle, Ill. They were joined by Drs. Joel Olfelt and Tomekia Simeon from the Student Center for Science Engagement and students Oscar Herrera, Krista Lotesto and Robert Fidis.
Harvard-bound
Associate Professor Francisco Gaytán will lead 15 Educational Leadership, Higher Education graduate students to participate in the 14th Annual Harvard Graduate School of Education (HGSE) Alumni of Color Conference in Cambridge, Mass., on March 4-5. Angelica Hernandez, Jesus Sanchez, Lidia Monica Meneses, Karen Orozco and Paola Vargas will present in two separate workshops at the conference. Harvard students of color created the conference in 2002 to bring awareness to educational issues affecting communities of color. Attracting an average of 400 attendees annually, the conference has become a signature event of the HGSE.
Alumni efforts on budget impasse
Executive Director of Government Relations Suleyma Perez joined Damaris Tapia and Jessica Mueller from the Office of Alumni Relations on March 1 for a meeting of the Advocacy Consortium of Public Illinois Alumni Associations held in Springfield, Ill. At this immediate time, there is no call to action until further notice from the consortium, but stay tuned.
And there's more!
Ghada Abdel Hafeez, chair of the Department of English at Minia University in Egypt, has joined Northeastern's Department of English as a Fulbright Scholar. During her stay, Abdel Hafeez will conduct a project with the Department of Educational Inquiry and Curriculum Studies titled "Reimagining the Teaching of Civic Engagement Through Literature."
El Centro is hosting early voting before the 2016 Illinois Primary Election through March 12 between 9 a.m.-5 p.m. Monday through Saturday. The Main Campus also will host early voting from 10 a.m.-5 p.m. from March 9-11 in Student Union 003. Early voting at these locations is available only to those who are registered to vote in the city of Chicago. Voter registration will also be available.
Northeastern will host a Spring Open House on March 9 on the Main Campus. El Centro will host a Resource Fair and Open House on March 17.
Northeastern will host the 2016 Illinois Academic Decathlon on March 12.
In the media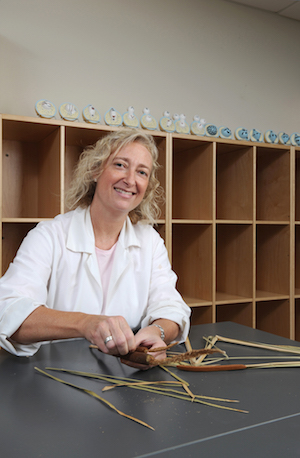 In the mix with The Mash
Pamela Geddes, associate professor of Biology, was the latest faculty member featured in Northeastern's partnership with The Mash, the Chicago Tribune's weekly publication for teens. Geddes answered questions about careers in the medical field, the difference between high school and college-level science classes and whether the professor should be the first or last person to turn to when students struggle.
Spreading the word
President Sharon Hahs appeared on the Newsviews segment of ABC7's morning broadcast on Feb. 28 with Chicago State University President Thomas Calhoun to talk about the state's budget impasse. Speaking about the public universities' role in helping the state get back on track, Hahs said: "The universities are economic engines. We will do our part. We will graduate students who take positions in the workforce that help Illinois thrive."
Also in the media ...
DNAinfo Chicago mentioned Northeastern's role in early voting for the March 15 primary election.
To do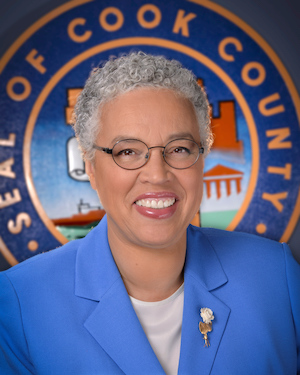 A visit from Toni Preckwinkle
Cook County Board President Toni Preckwinkle will speak on the Main Campus on March 8 as part of HERstory Month (Honoring Women in Public Service and Government) and to celebrate International Women's Day.
Visiting Writers Series
Sara Levine and Brigid Pasulka will read from and sign their books on March 10 as part of the Visiting Writers Series. Levine will read from "Treasure Island!!!" and Pasulka from "The Sun and Other Stars." The event is free and open to the public.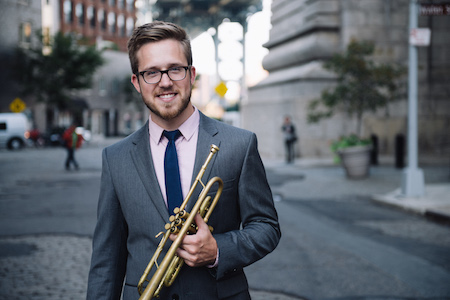 Chicago Brass Festival
Virtuoso trumpeter, pianist and composer Brandon Ridenour will open the Chicago Brass Festival on March 11. Now in its eighth year, the Chicago Brass Festival is an annual, two-day event at Northeastern. In addition to Ridenour, whose performance also is part of the Jewel Box Series, the festival will include performances by The Maniacal 4 Trombone Quartet and other exceptional brass musicians.
Mark your calendar!
Jason Dunda exhibition, through March 18, Fine Arts Gallery
"In the Blood," March 4 at 7:30 p.m. and March 5 at 2 p.m. and 7:30 p.m., Stage Center Theatre
A World of Dance, 7 p.m. March 5, Auditorium
International Business Conference, March 7-8, Alumni Hall
Megaphone! On Gender and Institutions, 11 a.m.-3 p.m. March 7, Village Square
College of Arts and Sciences Brown Bag speakers Zhonggang Zeng and Francisco Iacobelli, noon March 8, SU 214
Health Disparities Careers Discussion Panel, 3 p.m. March 8, Pedroso Center
"How to Lose Your Virginity" screening and discussion, 7:05 pm. March 8, Golden Eagles
NEIU Orchestra with the NEIU Chamber Singers and Chorus, 7:30 p.m. March 8, Auditorium
Mobility Fair, March 9-10, Student Union
Silent lunch, noon March 9, Pedroso Center
Transnational Maternity Leave talk with Deberah Bernstein, 4:15 p.m. March 9, LWH 3046
Economic Inequality Initiative Spring Forum, 9 a.m. March 10, Alumni Hall
Coming out of the Shadows Day, 2 p.m. March 10, University Commons
Guitar Showcase, 3:05 p.m. March 10, Recital Hall
Volanoes: Windows to the Deep talk by Elizabeth Cottrell, 7:05 p.m. March 10, Recital Hall
Thursday Night Live: Jim Swayzee, 10 p.m. March 10, Student Lounge
Women's Worth Conference, March 11, Alumni Hall
#FollowFriday
ENLACE
When ENLACE scholars aren't presenting at Harvard, they're hard at work at Northeastern learning how to improve college access and completion for Latinos. Keep up with their endeavors on Facebook!
Do you have a story tip? Let the public relations office know!
Mike Hines, Director of Public Relations, m-hines@neiu.edu, (773) 442-4240