Commencement is approaching fast! As Northeastern Illinois University prepares to celebrate the newest class of graduates, we've got photos from the Student Success Awards and much more in this week's edition of Noteworthy at Northeastern.
Around the Commons
Kane Scholarship Golf Event speaker
Legendary Chicago Cubs catcher Randy Hundley will be the featured speaker during the 46th Annual Chuck Kane Scholarship Golf Event. Northeastern's longest-running fundraiser will take place on June 18 at Chevy Chase Country Club in Wheeling. Nicknamed "The Rebel," Hundley was the field general for the Cubs under manager Leo Durocher and became one of the game's biggest stars with his durability, leadership and skills behind the plate. This year's golf event includes 18 holes of golf, lunch on the course, Hole-in-One and other contests, cocktail hour after play, and a silent auction and dinner program featuring Hundley. Guests can attend the all-day festivities for $200 per person, golf and lunch for $135 or dinner for $75.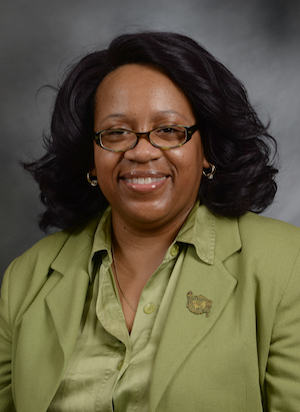 Most Valuable Professional
The National Association of Financial Aid Administrators has named Executive Director of Financial Aid Maureen Amos a Most Valuable Professional. In the accompanying interview, Amos said, "What attracted me to Northeastern Illinois University was its commitment to the Chicago metropolitan community, its social justice efforts through the Center for Inner City Studies and the level of commitment to professional development."
And there's more!
Signup is now open for the University Open House on June 6.
Northeastern will host a One Stop Enrollment Express from 10 a.m.-6 p.m. in Alumni Hall on May 1. Departments from across the University will come together to help students prepare for the summer and fall semesters.
Northeastern has joined the Presidents' Alliance on Higher Education and Immigration as a reaffirmation of our commitment to serving immigrant students, including undocumented immigrant students.
Professor and Chair of the Department of World Languages and Cultures Denise Cloonan Cortez de Andersen gave a talk titled "Using eye dialect as background knowledge for dialectal variation in Spanish" as part of the University of Illinois at Chicago's Talks in Linguistics series on April 20.
El Centro will host the Catalyzing Progress in Undergraduate STEM Education with Insights from Midwestern HSIs Conference on May 3-4.
Bill Harrison (M.A. '15 Clinical Mental Health Counseling) published an article titled "Counseling people in the performing arts" in Counseling Today, the membership magazine of the American Counseling Association.
In the media
Featured Fulbright Specialist
The Fulbright Specialist Program, part of the larger Fulbright Program, featured Department of Literacy, Leadership and Development Professor Ana Gil-Garcia on its website for her work with Grand Bassa Community College in Liberia, where she helped faculty standardizing course syllabi across departments. "They were attached to the traditional methods, but by the end of the week they were open to introducing a little bit of change in the way they approach instruction," Gil-Garcia said.
Also in the media ...
Patch reported that Betty Weir (M.A. '13 Educational Leadership) has been named assistant principal of The Skokie School in the Winnetka Public Schools District 36.
To do
"Marisol," April 27 at 7:30 p.m. and April 28 at 2 p.m. and 7:30 p.m., Stage Center Theatre
Thursday Night Live: Fran, 10 p.m. May 3, Student Lounge
#FollowFriday
CAPE classes
The beekeeping class is coming back in June! Stay up to date on all of the Office of Community and Professional Education's non-credit offerings—from yoga to GMAT preparation—on Facebook.
Do you have a story tip? Let the public relations office know!
Mike Hines, Director of Public Relations and Web Communications, m-hines@neiu.edu, (773) 442-4240