Northeastern Illinois University has named its 2017 Lincoln Academy Student Laureate and welcomed a combined 11 students back from two successful conferences. Find out which students earned honors and awards, which important events are approaching and which faculty members are presenting and publishing in this week's edition of Noteworthy at Northeastern.
Around the Commons
Lincoln Laureate
Northeastern has named Cesar Bustos its 2017 Lincoln Academy Student Laureate. The student laureates from around the state will be honored during a Nov. 11 reception in the Hall of Representatives in Springfield at the Old State Capitol State Historic Site followed by a luncheon at the Abraham Lincoln Hotel. "Cesar entered as a freshman in 2011 and was placed in developmental Mathematics and English courses," said Professor of Physics Paulo Acioli (pictured above with Bustos), who nominated Bustos for the award. "This is a particularly challenging road for a student to succeed in majoring in a STEM discipline. Nevertheless, Cesar persevered and is en route to graduate with distinction as a double major in Physics and Mathematics combined with an Earth Science minor."
Biomedical Research Conference awards
Biology seniors and MARC U-STAR scholars Alejandra Villegas and Anthony Smith won research awards at the Annual Biomedical Research Conference for Minority Students (ABRCMS) that took place Nov. 1-4 in Phoenix, Ariz. ABRCMS is one of the largest professional conferences for underrepresented students in biomedical research funded by the National Institute of General Medical Sciences. Villegas received her award for Best Poster Presentation in Microbiology for research she did during her summer externship in the Department of Microbiology and Molecular Genetics at Michigan State University. Anthony was awarded Best Poster Presentation in Biochemistry for presenting research done during his summer externship in the Department of Radiation Oncology at Northwestern University. Approximately 300 of the 2,500 students in attendance earned awards. Villegas and Smith were joined at the conference by six classmates whose conference travel expenses were funded by NIH/NSF grants at Northeastern and travel awards from the NEIU Foundation and ABRCMS: Rhys Gunther, Ryan Borchert, Josue Franco, Victoria Puccini, Chido Chikuturudzi and Omar Payan Parra. These students represented the labs of Biology and Psychology faculty members Cindy Voisine, Michael Stern, Emily Booms, Emina Stojkovic, Jorge Cantu, Shannon Saszik and David Kern.
Polish-American 20th Annual Heritage Celebration
Two members of the Northeastern community were honored during the 20th Annual Polish-American Heritage Celebration on Nov. 3. Economics Professor Christina Ciecierski was presented with a Special Award, and Coordinator of Graduate Studies Michalina Maliszewska was presented with the Alumni Award.
A flurry of publications
Psychology Professor Masami Takahashi has had a busy publishing schedule in recent months. He published the chapter "Relational Wisdom and Happiness in Late Adulthood" in the book "Advancing Developmental Science: Philosophy, Theory, and Method," translated the book "Gerotranscendence" into Japanese published the article "Review of psychological studies of wisdom: Continuity and discontinuity about being 'wise'" in The Bulletin of Behavioral Science of Life, Aging, Sickness and Death.
Case competition victory
Three members of Northeastern's chapter of the Beta Gamma Sigma business honors society—Devlin Hyna, Trudy Leong and Sara Rewienska—attended the Beta Gamma Sigma 2017 Global Leadership Summit: Revolutionary Learning event on Nov. 2-5 in Orlando, Fla. Each member was assigned to a separate team, and Leong's team won one of five case competitions.
And there's more!
Northeastern will host the 8th Annual Faculty Research and Creative Activities Symposium from 8 a.m.-3 p.m. Nov. 17 in the Student Union.
Assistant Professor of Justice Studies and Women's and Gender Studies Adam Messinger will participate in two roundtable discussions and present his book, "LGBTQ Intimate Partner Violence: Lessons for Policy, Practice, and Research," during the American Society of Criminology Annual Meeting from Nov. 15-18 in Philadelphia, Pa.
Anthropology Instructor Martin Giesso co-authored an article titled "Procurement and Circulation of Obsidian in the Province of La Pampa—New Data" and presented a poster titled "Obsidian Sources from the Southern Andean Highlands (Laguna del Diamante, Argentina and Chile): Geochemical Insights on Human Biogeography" during the 11th International Symposium on Knappable Materials from Nov. 7-12 in Buenos Aires, Argentina.
Associate Professor of Communication, Media and Theatre Edie Rubinowitz delivered a presentation titled "Educational Impasse: Teaching and Learning Storytelling When You Are the Story" at the Illinois Humanities People Powered Publishing Conference on Nov. 8 in Chicago. Rubinowitz presented with CMT student Maria Xoy and alumnus Jason Merel.
72 students from a Butler College Preparatory High School forensic science course visited Northeastern on Nov. 10 to tour the human anatomy and physiology lab. The students also took a campus tour, interacted with students from the Student Center for Science Engagement, and met with representatives from the McNair and Honors programs.
Northeastern will host a Transfer Tuesday event and a Graduate Info Session on Nov. 14, and Freshman Friday on Nov. 17.
The Department of Social Work will host a Master of Social Work Information Session on Nov. 15.
In the media
The Los Angeles Times published an op-ed that referred to a gun violence study that was performed in part by Northeastern researchers.
CLTV's "Politics Tonight" hosted Economics Chair Michael Wenz for a conversation about the new Republican tax plan.
Chicago Tribune movie critic Michael Phillips wrote about the upcoming Chicago Film Society screening of "It's Great to Be Alive" at Northeastern, calling it "an extremely strange film." The movie will screen at 7:30 p.m. Nov. 29 in the Auditorium.
CAN TV broadcast the Ronald Williams Library panel discussion titled "100 Years of Russian Revolution."
To do
Jean B. Carlson Memorial Lecture
The Daniel L. Goodwin College of Education will host Ernest Morrell the sixth annual Dr. Jean B. Carlson Memorial Lectureship on Nov. 14. Morrell is an expert in critical educational theory, social movement theory, English education and African diaspora popular culture. He has been appointed Coyle Professor in Literacy Education and inaugural director of the Center for Literacy Education in the University of Notre Dame's Institute for Educational Initiatives. He is the author of several books, including "Critical Media Pedagogy: Teaching for Achievement in City Schools," which won Choice Magazine's Outstanding Academic Title Award in 2014.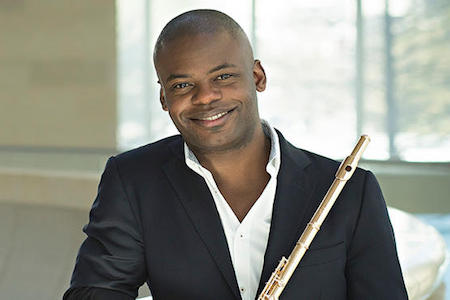 Jewel Box Series
Flutist Demarre McGill will perform with pianist Victor Asuncion on Nov. 17 as part of the Jewel Box Series. Winner of the prestigious Avery Fisher Career Grant, McGill is acclaimed for his "richly saturated tone, spirited technique and expressive warmth" and has quickly become one of the most sought-after flutists of his generation. He enjoys an active career as a leading soloist, recitalist, artistic director and chamber musician.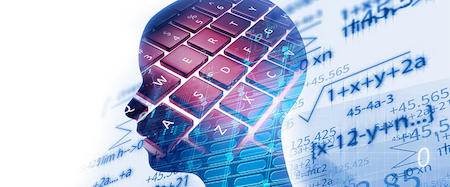 NETT Day
Northeastern will host the eighth annual NETT Day on Nov. 15 at various locations on the Main Campus. Established in 2010, NETT Day is an event that celebrates technology, the way in which we interact with it and how we use it to improve society. The day's schedule includes keynote speeches from QuaraCORE Creative Director and President Randi Brill, and Bain & Company partner Eric Garton. Several workshops are planned throughout the day. Topics include music therapy, data science and classroom technology.
Research and development
The Faculty Research and Development Committee has invited Eda Anlamlier, Ph.D. candidate in Marketing at the University of Illinois at Chicago, to deliver a talk titled "Boosting Material Products' Value via Posting Product Pictures on Social Media: An Experiential Transfer Perspective." The event will take place from 3:30-4:30 p.m. Nov. 15 in CBM 149.
Mark your calendar
"Urban Constructs" exhibition, through Nov. 17, Fine Arts Gallery
Biology Department Fall Plant Sale, 10 a.m.-4 p.m. Nov. 14, Village Square
COBM Career Fair, 1-6 p.m. Nov. 16, CBM Building
Thursday Night Live: One More Moon, 10 p.m. Nov. 16, Student Lounge
#FollowFriday
The colleges
Catch up with the colleges of Northeastern Illinois University! As faculty from the College of Arts and Sciences, College of Business and Management and Daniel L. Goodwin College of Education prepare for the Nov. 17 Faculty Research and Creative Activities Symposium, follow along on Facebook for student and faculty success stories, special events, University news and more.
Do you have a story tip? Let the public relations office know!
Mike Hines, Director of Public Relations, m-hines@neiu.edu, (773) 442-4240