Northeastern Illinois University's faculty members are always publishing. Read about a new book that explores the frameworks and lived experiences of black women educators and a business law professor's six-month research fellowship in Singapore in this week's edition of Noteworthy at Northeastern.
Around the Commons
Maritime law research
As an unprecedented migration crisis unfolds in the Mediterranean Sea, commercial vessels often witness boats filled with refugees crossing major shipping lanes. These boats are typically unsafe and overloaded, and commercial vessels are often first responders when the refugees need help. Commercial shipmasters and crews are legally obligated to rescue the refugees and take them to a place of safety, but these rescues have also regularly led to a sticky legal question: Who pays for the commercial costs of rescue-related shipping delays? Northeastern Assistant Professor of Business Law Richard Kilpatrick (pictured above teaching at Northeastern) spent the second half of 2017 in the National University of Singapore's Faculty of Law to research this topic and propose contractual clauses that more directly address rescue costs.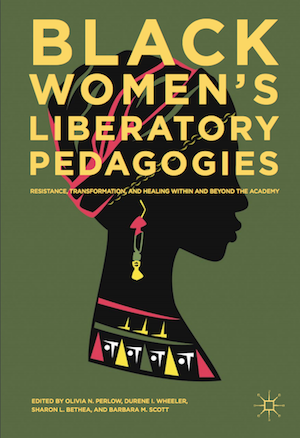 'Black Women's Liberatory Pedagogies'
Four Northeastern faculty members—Associate Professor of Sociology Olivia Perlow, Associate Professor of Counselor Education Sharon Bethea, Professor Emerita of Sociology, Women's and Gender Studies, and African and African American Studies BarBara Scott and Associate Professor of Educational Inquiry and Curriculum Studies Durene Wheeler—have co-edited a new book. Published by Palgrave McMillan, "Black Women's Liberatory Pedagogies: Resistance, Transformation, and Healing Within and Beyond the Academy," is an interdisciplinary anthology that sheds light on the frameworks and lived experiences of black women educators.
And there's more!
Assistant Professor of English Ryan Poll published an article in PopMatters titled "The Working Class Awakens: 'Star Wars: The Last Jedi' and the Birth of the Multitude."
Professor Emeritus of Economics Edward Stuart will deliver a presentation on the 2018 economic outlook for the Chicago chapter of APICS - The Association for Operations Management on Jan. 25.
In the media
The Pantagraph of Bloomington, Ill., reported that Illinois State University is looking to Northeastern as it approaches efforts to assist undocumented students.
The Chicago Tribune selected the Jan. 19 Jewel Box Series event featuring the Chiara String Quartet among its recommended classical concerts.
The Journal Times of Racine, Wis., reported that Stephen Schroeder (B.A. '94 Board of Governors) has been appointed director of business at Siena Catholic Schools of Racine.
To do

Jewel Box Series
The Chiara String Quartet will perform Jan. 19 as part of the Jewel Box Series. The Chiara has established itself as among America's most respected ensembles, lauded for its "highly virtuosic, edge-of-the-seat playing" (The Boston Globe). They are currently Hixson-Lied Artists-in-Residence at the Glenn Korff School of Music at the University of Nebraska-Lincoln.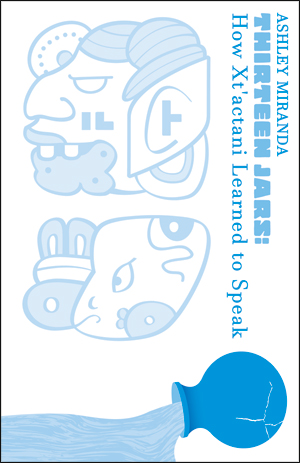 The 82
As part of its minor in Creative Writing, the Department of English continues its reading series called The 82. The first event of 2018 features Northeastern writers Mark Gunther, Najlah Iqbal, Airam Velasquez, Jenn Lee and Eric Melecio at 3 p.m. Jan. 23 in LWH 2005. Alumna and poet Ashley Miranda (B.A. '12 English) also will read from and sell copies of her new book, "Thirteen Jars: How Xt'actani Learned to Speak."
Mark your calendar!
"Bad Editions" exhibition, through Feb. 2, Fine Arts Gallery
"Bad Editions" exhibition reception, 6 p.m. Jan. 19, Fine Arts Gallery
Thursday Night Live: Invisible Cartoons, 5 p.m. Jan. 20, Student Lounge
SCSE Information Session, 3 p.m. Jan. 23, BBH 235
"Crooklyn" screening, 7:30 p.m. Jan. 24, Auditorium
Thursday Night Live: Tommy Carroll, 10 p.m. Jan. 25, Student Lounge
Thursday Night Live: Brian Torosian, 3 p.m. Jan. 27, Student Lounge
#FollowFriday

Community and Professional Education
The Office of Community and Professional Education offers an exciting variety of non-credit classes including cyber security, sign language, pharmacy technician training and much, much more. Follow along on Facebook and be the first to know as exciting new classes are offered!
Do you have a story tip? Let the public relations office know!
Mike Hines, Director of Public Relations and Web Communications, m-hines@neiu.edu, (773) 442-4240