With the publication of a study on dark matter and the publication of a book on the school-to-prison pipeline, Northeastern Illinois University faculty members have again put themselves at the forefront of academic research. Read about their work, plus student science awards and an upcoming job fair for military veterans in this week's edition of Noteworthy at Northeastern.
Around the Commons
Exploring dark matter
Assistant Professor of Physics Orin Harris is part of the international PICO Collaboration team that this week announced that the PICO-60 dark matter bubble chamber experiment (pictured above, courtesy of SNOLAB) has produced a new dark matter limit after analysis of data from the most recent run. The PICO-60 experiment is the world's largest bubble chamber in operation. It is filled with 52 kilograms of octafluoropropane and is taking data in the ladder lab area of SNOLAB, Canada's leading edge astroparticle physics research facility located 6,800 feet underground in the Vale Creighton Mine.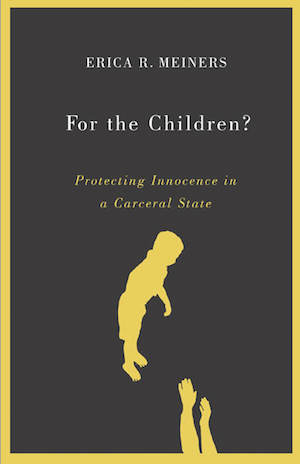 'For the Children?'
Professor of Educational Inquiry and Curriculum Studies Erica Meiners has published a book that examines the school-to-prison pipeline and the U.S. prison industrial complex. "For the Children? Protecting Innocence in a Carceral State" is published by University of Minnesota Press. Taking an interdisciplinary approach and building from a scholarly and activist platform, "For the Children?" engages fresh questions in the struggle to build sustainable and flourishing worlds without prisons.
Best in show
Fourteen Northeastern students and four faculty and staff members participated in the LSAMP 2017 Spring Symposium in STEM on Feb. 24-25. Five students earned prizes for Best Poster Presentation: Amena Khan and Andrew Mistak (from Psychology presenting in the Mathematics category), Melinda Smith (from Earth Science presenting in the Environmental Science category), Sarah Abuhabda (Chemistry), and Joseph Marsili (General Biology). Other student participants were Marilyn Alam, David Alvarado, Beth Dinello, Denisse Felize, Ayesha Mapara, Azucena Rosano, Joseph Varela (Biology), Irvin Garcia (Chemistry), and Jean Konan (Computer Science). Faculty and staff participants were Marcelo Sztainberg, Joel Olfelt, Tomekia Simeon, and Denana Miodragovic.
Black Heritage Awards
Twelve members of the Northeastern community were honored during the 15th Annual Black Heritage Awards ceremony on Feb. 24 at the Carruthers Center. The Heritage Awards Ceremony was hosted by the African and African American Resource Center and the Black Heritage Committee. Find out this year's honorees!
And there's more!
Alumni Carlos Jiménez Flores  (B.A. '06 Human Resource Development) and Louis Martinez (B.A. '04 Board of Governors) collaborated on a newly released novel, "Stronger than the Devil."
In the media
WTTW's "Chicago Tonight" hosted Assistant Professor of Political Science William Adler for a discussion to preview President Trump's address to Congress.
To do
HERstory Month
The Angelina Pedroso Center has launched its HERstory Month activities. The national theme this year is Honoring Trailblazing Women in Labor and Business. Check out the Women Student Resources website to find all of the details.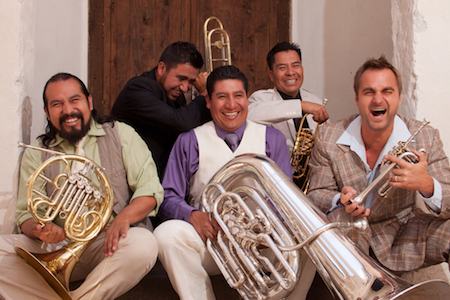 Jewel Box Series
M5 Mexican Brass will perform March 10 as part of the Jewel Box Series and the Chicago Brass Festival. M5 Mexican Brass has gained international recognition since it was founded in 2005, establishing itself as Mexico's leading brass quintet. Combining their skill and talent playing all styles of virtuosic chamber music, in performance the group adds non-stop interaction with the audience, a sound that is theirs alone, inborn showmanship and their inimitable Latin American charm.
Veterans Career and Internship Fair
Northeastern will host a Veterans Career and Internship Fair on March 6 in Alumni Hall. Geared toward veterans and military-connected dependents, the fair is free and open to the public. Attendees should bring plenty of resumes and are encouraged to dress professionally.
Mark your calendar!
Chad Kouri exhibition, through March 17, Fine Arts Gallery
"Cloud 9," March 3 at 7:30 p.m. and March 4 at 2 p.m. and 7:30 p.m., Stage Center Theatre
At the crossroads, navigating identities: Being Muslim, Hijabi, and American, 1:30 p.m. March 6, Pedroso Center
Campus Recreation Wellness Fair, 10 a.m.-3 p.m. March 7, P.E. Complex
Careers in Sociology forum, 7 p.m. March 7, Student Union 215
Las Comadres womyn's group, noon March 8, Pedroso Center
"The Younger Generation" screening, 7:30 p.m. March 8, Auditorium
"Standing Rock, More Than a Pipeline" screening, 10 a.m. March 9, Pedroso Center
Guitar Studio Showcase, 3:05 p.m. March 9, Recital Hall
Student Recital, 7:30 p.m. March 9, Recital Hall
Thursday Night Live: Lunar Tick, 10 p.m. March 9, Student Lounge
#FollowFriday
Women Student Resources
Celebrate Women's History Month with the Office of Women Student Resources! Committed to student success, the office fosters empowerment and leadership through education, engagement and advocacy. Follow along on Facebook for resource information and events, from film screenings and theater to discussions and art opportunities.
Do you have a story tip? Let the public relations office know!
Mike Hines, Director of Public Relations, m-hines@neiu.edu, (773) 442-4240