Northeastern Illinois University has announced this year's Bernard J. Brommel Distinguished Research Professor award.
Find out who won the award, which four professors co-wrote a textbook, which professors shared their expertise on live TV and more in this week's edition of Noteworthy at Northeastern!
Around the Commons

Brommel Distinguished Research Professor award
Associate Professor of Communication, Media and Theatre Tony Adams has been honored with the 2017 Bernard J. Brommel Distinguished Research Professor award. Bernard J. Brommel, Professor Emeritus of Communication, Media and Theatre, established the award to be given annually to the tenured or tenure-track member of the Northeastern faculty who best demonstrates excellence in research and scholarship. Most of Adams' research focuses on lesbian, gay, bisexual, transgender and queer concerns such as identity management, stigma and social support.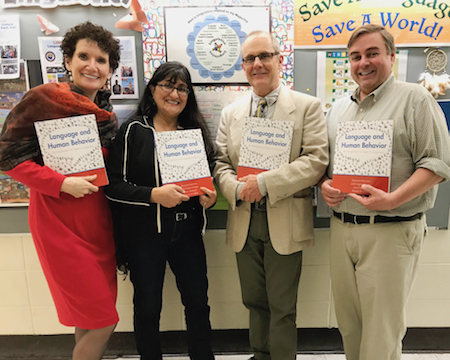 Textbook teamwork
Four members of the Department of Linguistics—Professor Shahrzad Mahootian, Professor Judith Kaplan-Weinger, Assistant Professor Lewis Gebhardt and Professor Richard Hallett—have co-authored a new textbook. Published by Kendall Hunt, "Language and Human Behavior: An Introduction to Topics in Linguistics" is available electronically and will become available in print beginning January 2018.
And there's more!
Several members of the Northeastern community representing the Student Center for Science Engagement, SACNAS, and the Department of Biology participated in the March for Science in Chicago on April 22.
Northeastern will be closed on May 1 due to the state budget crisis.
Gerontology Program Director Lisa Hollis-Sawyer has been named to the Aging & Society Research Network Advisory Board.
Ensemble Español will perform at the Irish American Heritage Center on April 29 as part of the Third Annual Stomping Grounds series.
Registration is open for summer and fall classes for both current students and future students.
Watch the video of English Instructor Larry Dean reciting a poem from his new book, "Activities of Daily Living."
In the media
Talking taxes
When President Donald Trump released his tax plan, Chicago news media turned to two members of the Economics faculty to help break it down on live TV. Economics Associate Professor and Coordinator Michael Wenz appeared on CLTV's "Politics Tonight," and Economics Professor Emeritus Edward Stuart appeared on WTTW's "Chicago Tonight." Wenz also appeared in a WGN report on the tax plan.
To do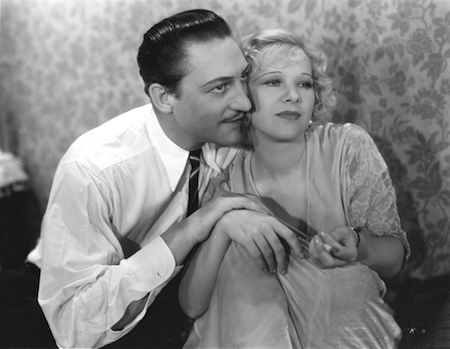 Summer films
The Chicago Film Society has announced the 2017 summer schedule of movies that will be screened on the Main Campus. "Thunder Road" will open the summer series on May 3. Highlights of the summer series include "Linda" (silent with live organ accompaniment), summer favorite "Car Wash," the Busby Berkeley musical "Gold Diggers of 1935," "Working Girls" (a film by Dorothy Arzner, the first woman in the Directors Guild of America), and "Melvin and Howard" by the recently deceased Jonathan Demme.
7th International Conference on Risk Analysis
Northeastern will host the 7th International Conference on Risk Analysis (ICRA) from May 3-5. ICRA conferences are organized by the Committee on Risk Analysis of the International Statistical Institute every other year. Prior conferences took place in Greece, Cyprus, Portugal and Spain. This is its first stop in the United States. ICRA7 is organized in cooperation with the Center for Statistics and Applications of the University of Lisbon, Portugal, and the ChicagoCHEC grant.
Mark your calendar!
NEIU Orchestra, 7:30 p.m. April 28, Auditorium
"End Days," April 28 at 7:30 p.m. and April 29 at 2 and 7:30 p.m., Stage Center Theatre
Golden Eagle 5K, 9 a.m. April 30, Main Campus
Thursday Night Live: John Cichosz, 9 p.m. May 2, Student Lounge
"Thunder Road" screening, 7:30 p.m. May 3, Auditorium
Thursday Night Live: Paper Hero, 10 p.m. May 4, Student Lounge
#FollowFriday
All about YouTube
Check out Northeastern's official YouTube channel to see speeches from special guests, coverage of University events and messages from the president.
Do you have a story tip? Let the public relations office know!
Mike Hines, Director of Public Relations, m-hines@neiu.edu, (773) 442-4240