NEIU Weekend has arrived! Be sure to check out the two-day festivities, and if you're looking for something to celebrate, how about this: Northeastern Illinois University once again topped two key categories in the new rankings released by U.S. News & World Report. Read about the latest honors, the newest tenure-track members of the faculty and more in this week's edition of Noteworthy at Northeastern.
Around the Commons
We're No. 1!
In its annual publication of "Best Colleges," U.S. News & World Report announced that Northeastern boasts the most diverse student population among Midwest regional universities and graduates its students with the least amount of student debt. This marks the third year in a row that Northeastern has earned the No. 1 spot for students who graduate with the least amount of debt among Midwest regional universities. Northeastern has been on U.S. News & World Report's list of most diverse universities since 1997, the first year the publication established the category in its "Best Colleges" rankings.
NEIU Weekend 2016
The first big party of the fall semester has arrived! Northeastern is pulling out all the stops for a weekend packed with live music, outdoor games and inflatables, kids activities, lots of food and drink, and even a fancy gala. Check out the full two-day schedule, and see more invitations from retired faculty members!
Reflections: Part 7
In just two short weeks, President Sharon Hahs will end her decade-long tenure at the helm of Northeastern. As we continue the series of Reflections videos, Interim President Richard Helldobler asked Hahs about her future hopes for Northeastern's students, faculty and staff.
17 new tenure-track faculty members
Northeastern's new tenure-track faculty members were introduced at the Board of Trustees meeting on Sept. 15. "I am thrilled to welcome 17 new members of the faculty into the Northeastern Illinois University community," Provost Richard J. Helldobler said. "I am confident their knowledge, passion and creativity will inspire and motivate our students on their individual journeys to success." Here are the 17 new tenure-track members of the faculty for the Fall 2016 semester.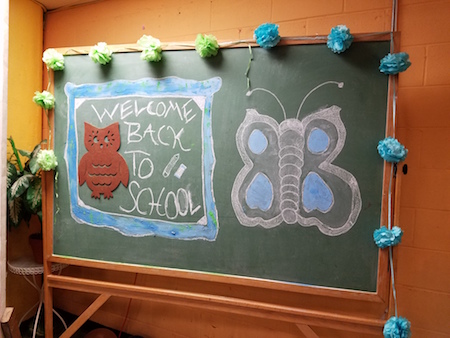 Backpacks for kids in need
The Office of Alumni Relations distributed 103 backpacks that were donated by students, employees and alumni to children who are without permanent housing on Aug. 18 through its annual partnership with Cornerstone Community Outreach. The effort also raised $1,200 that was donated to Cornerstone.
And there's more!
President Sharon Hahs will be presented with the HACU Lifelong Leadership Award during the Hispanic Association of Colleges and Universities Annual Conference on  Oct. 8-10 in San Antonio, Texas. The award is in recognition of her lifelong leadership and advocacy for Hispanic higher education success.
Julian F. Hillyer, associate professor of Biological Sciences at Vanderbilt University, delivered the keynote address during the Student Center for Science Engagement's Eighth Annual Student Research Symposium on Sept. 16.
As a designated Hispanic-Serving Institution, Northeastern joins President Obama in recognizing Hispanic-Serving Institutions Week from Sept. 12-18.
In the media
Undocumented student challenges
The Chicago Reporter quoted Vice President for Student Affairs Daniel López in a story about financial aid barriers for undocumented students. The story's writer, Melissa Sanchez, later appeared on WBEZ's "Morning Shift" program and spent time talking specifically about Northeastern's efforts with undocumented students.
Also in the media ...
The PBS program "NewsHour" profiled alumnus Chico Tillmon (B.A. '13 Interdisciplinary Studies), who is on the verge of earning his Ph.D. after spending almost 17 years in prison during his 20s and 30s.
The Chicago Tribune quoted Department of Economics Chair Michael Wenz in a story about the state's August unemployment figures.
The Chicago Tribune included Germán López's Sept. 16 Jewel Box Series performance among its recommended Chicago-area classical concerts.
To do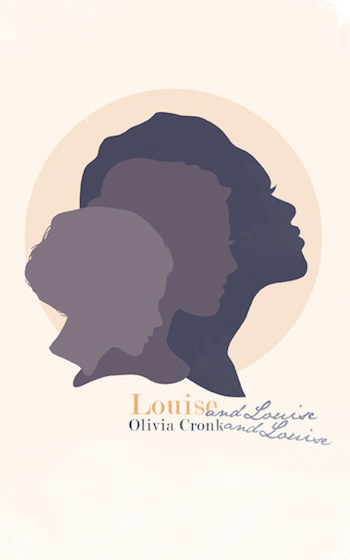 Power of poetry
Sector 2337 will host a release party for English Instructor Olivia Cronk and her book of poetry, "Louise and Louise and Louise," at 7 p.m. Sept. 16. A few days later, The Poetry Foundation will feature poet and Professor Emerita Debra Bruce along with her former student, David Mathews, who now teaches in the First Year Writing Program, at the upcoming The Open Door Readings event at 7 p.m. Sept. 20. The Open Door series presents work from Chicago's new and emerging poets and highlights the area's outstanding writing programs.
Voices of Conscience
The College of Arts and Sciences is serving as a community partner for the Illinois Holocaust Museum & Education Center's Voices of Conscience Lecture by Father Patrick Desbois. A French-Catholic priest, Desbois has led an effort to identify and locate undiscov­ered mass graves of Jews killed during the Holocaust in Eastern Europe. The lecture will take place at 2 p.m. Sept. 18 at Niles North High School in Skokie. Contact Professor of Linguistics Judith Kaplan-Weinger for more information.
Mark your calendar!
"Mainly Markers" art exhibit, through Sept. 21, Ronald Williams Library
Jeffrey Abt reception, 6-9 p.m. Sept. 16, Fine Arts Gallery
Jewel Box Series: Germán López, 7:30 p.m. Sept. 16, Recital Hall
"Precious Knowledge" screening, 3 p.m. Sept. 20, Pedroso Center
Thursday Night Live: Cass Cwik, 9 p.m. Sept. 20, Student Lounge
"King Lear" screening, 7:30 p.m. Sept. 21, Auditorium
Pandora's Box: New Begnnings, noon Sept. 22, Pedroso Center
The Alliance Brass with NEIU Faculty Artists, 7:30 p.m. Sept. 22, Recital Hall
#FollowFriday
Alumni Association
You don't have to be a graduate to follow along with the Alumni Association. Plug into the Northeastern network on Facebook and Twitter to get all the latest news, events and benefits!
Do you have a story tip? Let the public relations office know!
Mike Hines, Director of Public Relations, m-hines@neiu.edu, (773) 442-4240