A Psychology major discusses her capstone and two of Northeastern's locations prepare to welcome visitors from around the world for this weekend's Open House Chicago. Read more about these and other Northeastern happenings in this week's edition of Noteworthy at Northeastern.  
Around the Commons
A Recipe for Success
Food psychology isn't all about fad diets and eating disorders. In fact, that's a very small part of it. It's really about the relationship between humans and food, which can be fascinating. Just ask Northeastern Illinois University senior Sharon Wentz. She'll tell you all about it. Wentz, a Psychology major and Anthropology minor, recently completed her capstone project—or senior thesis—on the creation of The Hatchery, a $30 million food and beverage incubator that opened earlier this year in Chicago's East Garfield Park neighborhood.  
Gala awards
Northeastern Illinois University and NEIU's Alumni Association hosted its annual Golden Gala and Alumni Awards ceremony on Oct. 12. This year's recipients were:  
Michael A. Orona (B.A. '92), Distinguished Alumnus Award
Flora Llacuna (B.A. '79; M.A. '83), Alumni Service Award
Helen Sinclair (B.A. '85), Community Leader Award
Angel Velez (B.A. '10; M.A. '12), Outstanding GOLD Alumni Award
Francisco Sebastian (Accounting major), Future Alumni Award.
As a recipient of the the Distinguished Alumnus award, Orona will be the Fall 2019 commencement speaker.  
And there's more!
In the media  
El Centro featured on WTTW's "Ask Geoffrey"
Northeastern's El Centro location was featured in the WTTW segment "Ask Geoffrey" on Oct. 16 as part of their preview of sites to see during Open House Chicago.  
To do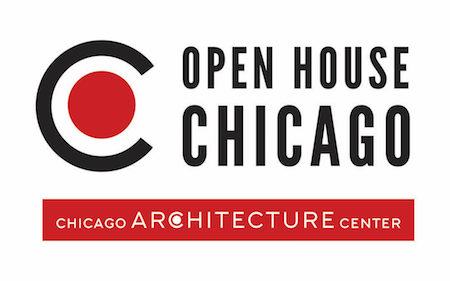 Open House Chicago
Northeastern's El Centro and Carruthers Center for Inner City Studies locations are both host sites of The Chicago Architecture Center's Open House Chicago. This free festival takes place Oct. 19-20 and gives the public access to over 350 buildings across Chicago, some of which are not generally open to the public. It's a fantastic opportunity to explore hidden gems across the Chicago area as well as learn more about the architectural history of buildings in your community. See the complete listing of sites and plan your weekend adventure!
Golden Eagle 5K
Northeastern students, staff, faculty, alumni and friends are invited to attend the Golden Eagle 5K run at 9 a.m. on Sunday, Oct. 20. Run, walk or cheer to help raise funds for the General Scholarship Fund, the Student Emergency Fund and the Student Pantry. Registration is open. Donations are also being accepted online.  
Discover Symphony
Northeastern is pleased to host Discover Symphony's "Planet Earth" featuring internationally renowned clarinet soloist Kinan Azmeh and several Northeastern student and faculty musicians. The program will feature Syrian-American composer Kareem Roustom's Clarinet Concerto "Adrift on the Wine-Dark Sea," for the first time in North America. The performance is scheduled for 7:30 p.m. Oct. 25 in the Auditorium. Tickets are on sale now!
Coming next week!
#FollowFriday  
INSTA-NEIU
Explore Northeastern through Instagram! Follow us @neiulife for snaps of the faces and places of Northeastern Illinois University.  
Do you have a story tip? Let the Office of Public Relations know!
Mike Hines, Director of Strategic Communications, m-hines@neiu.edu, (773) 442-4240