With the turning of more than 600 sets of tassels at Commencement, Northeastern Illinois University proudly conferred degrees upon its latest group of graduates. Congratulations, grads! Get the latest on the ceremony, faculty and student awards and more as we head into winter break. See you in 2015!
Around the Commons
'We are proud of you'
Showered with blue and gold balloons, Northeastern's newest class of graduates celebrated Commencement on Dec. 14 at UIC Pavilion. "As you leave Northeastern Illinois University, know that we are optimistic in the future because we have confidence in you," President Sharon Hahs said. "We are proud of you." Check out photos and videos on Facebook, Instagram and Flickr!
Distinguished professors
Paulo Acioli (Physics), Brian Schultz (Education Inquiry and Curriculum Studies) and Emina Stojkovic (Biology) have been announced as the finalists for the 10th annual Bernard J. Brommel Distinguished Research Professor Award. The winner will be announced at the May Commencement ceremony.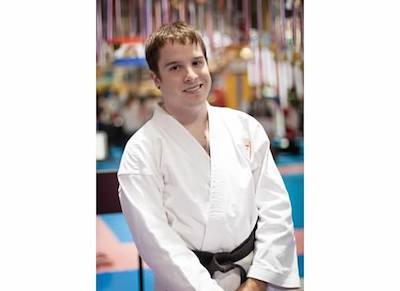 Taking the fight to Germany
Northeastern junior Kevin Kucbor recently returned from the World Karate Federation Championship for Persons with Disabilities in Bremen, Germany, where he placed fifth out of 20 in his division for individuals with learning disabilities
And there's more!
Graduates from Northeastern's Gerontology program will soon be eligible to apply for geropsychology licensure through the American Board of Professional Psychology.
Northeastern will be closed for winter break through Jan. 1. Spring 2015 classes begin Jan. 5. Visit the academic calendar for more important dates in the new year.
In the media
Got the Golden Apple
Master of Science in Instruction student Madeline Kobayashi appeared in the Golden Apple Awards for Excellence in Teaching on WTTW. The award recognizes outstanding teachers in Cook, DuPage, Kane, Lake and Will counties. Kobayashi is an eighth-grade Language Arts teacher at Philip Rogers Elementary School and has worked hard to implement innovative teaching strategies in her classroom. She strongly believes in the transformative power of teaching and learning. "There is nothing more impactful on a student's life than hope," she said. "The hope that sustains [students'] belief that they can be successful. The hope that inspires students to pursue their goals, continue to learn and to aspire for growth as human beings."
We see you, El Centro
Crain's Chicago Business recognized Northeastern's new El Centro location in its "Great Moments in Chicago Architecture 2014" story. "Principal architect Juan Moreno makes the most of its location next to the Kennedy Expressway where the building's prismatic boomerang form and brightly colored fins could stop traffic—if it wasn't already," the story reads.
Also in the media ...
Polskie Radio (1030 AM) invited Gerontology Chair Lisa Hollis-Sawyer onto the air Dec. 17 to talk about elder care during the winter and holiday seasons. Hollis-Sawyer also will tape a segment with Polvision TV on Dec. 22 to air later in the month.
The Illinois Hispanic Chamber of Commerce mentioned the opening of El Centro in its 2014 year in review video.
College of Education alumnus Kevin Andrew Mowrer has been conferred a Doctor of Philosophy degree by Michigan State University, the Mancheser (Mich.) Enterprise reported.
The Examiner highlighted the Jewel Box Series appearance of Calmus Vocal Ensemble in its January arts preview.
The Daily Herald reported that College of Business and Management alumna Vickie Nissen has been named the new assistant superintendent of business services/chief school business official for Elk Grove Township Elementary District 59.
To do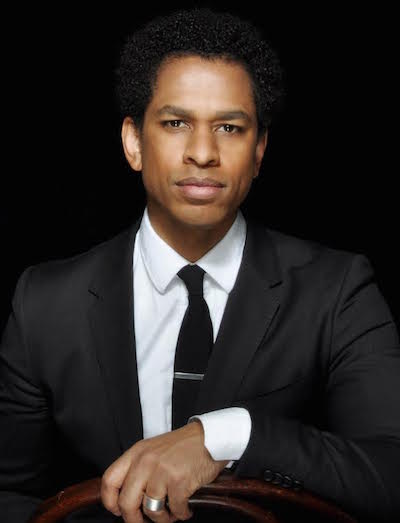 Honoring Martin Luther King Jr.
Northeastern will celebrate the life and accomplishments of Civil Rights Movement leader Rev. Dr. Martin Luther King Jr. in a series of events in January 2015. The events will include a speech by TV personality Touré (pictured above), a presentation by Communication, Media and Theatre Assistant Professor Wilfredo Alvarez and a day of service.
#FollowFriday
Calling all alumni
Congratulations, graduates! You are now one of the more than 73,000 individuals who call Northeastern their alma mater. Stay connected with Northeastern through the Alumni Association on Facebook, LinkedIn and Twitter to keep current with exciting alumni news and events, and to share your memories and success stories with your fellow Golden Eagles.
Do you have a story tip? Let the public relations office know!
Mike Hines, director of public relations, m-hines@neiu.edu, (773) 442-4240