Northeastern Illinois University will launch three new non-degree programs in the fall through the Daniel L. Goodwin College of Education. Read more about the programs, faculty and alumni in the news and much more in Noteworthy at Northeastern.
Around the Commons
New programs
Beginning Fall 2019, the Daniel L. Goodwin College of Education will offer three new non-degree programs:
And there's more!
In the media
School board appointments
Two of Chicago Mayor Lori Lightfoot's seven new school board appointees are alumni of Northeastern, WTTW reported. Board President Miguel Del Valle earned his bachelor's and master's degrees from Northeastern, and board member Dwayne Truss earned a Bachelor of Science in Accounting.
Also in the media ...
To do
'Saving Democracy'
The Department of English is co-sponsoring an event titled Saving Democracy Town Hall: The Importance of a Free & Fair Press with Common Cause Illinois. The forum is intended to address political events and issues of good government. The featured speaker is former Federal Communications Commissioner Michael Copps, and the panelists are Shia Kapos of Politico and Jen Sabella of local news startup BlockClub Chicago. The event is free and open to the public.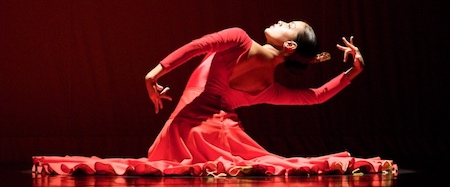 'Flamenco Passion'
Ensemble Español will host "Flamenco Passion: A Tribute to Dame Libby Komaiko" featuring their popular live dance and music performances as part of the company's 43rd American Spanish Dance & Music Festival from June 14-16. The performances are in honor of founder Libby Komaiko, who passed away earlier this year. The "Flamenco Passion" performances will feature more than 40 dancers and musicians, including guest artists in a fusion of classical, folkloric, traditional, contemporary and flamenco styles.
Coming next week!
#FollowFriday
Goodwin College
The Daniel L. Goodwin College of Education is launching a number of new programs this year. Follow along on Facebook to get the latest news on programs, students, faculty and alumni!
Do you have a story tip? Let the Office of Public Relations know!
Mike Hines, Director of Strategic Communications, m-hines@neiu.edu, (773) 442-4240